Christ Church
Coronado, CA United States
POSITION DESCRIPTION
Historic Christ Episcopal Church in Coronado, California seeks an energetic, deeply spiritual Associate Rector & School Chaplain for collaborative ministry in a resourced environment. Through deepened engagement with our Episcopal roots and our Diocesan movement, the Holy Spirit is leading Christ Church on a journey of evangelism and service as we focus first on courageous hospitality, healing, and love at home and then step out to bring Christ's Good News to our neighbors.  
Located on an "island" strip of land between San Diego and the Pacific Ocean, Coronado is a popular travel destination situated in an intimate city with a small-town feel. Christ Church's Tiffany Studios stained glass windows and Victorian charm give credence to rumors that Thomas Edison himself wired the church when he came to work on the famous Hotel del Coronado. Christ Church prides itself on its Episcopal identity as a fully inclusive, welcoming, and affirming institution. And with three Navy bases on-island, our community benefits from the discipline and values of our retired and active service members.
Like many churches across the country, Christ Church has both blossomed and struggled over the past three years. The pandemic changed us, and we are still rebuilding our processes, our ministries, and our relationships (both internally and externally). Yet simultaneously, we have families newly attending our services every single week. Over the past two years we have had almost 50 new pledging units, and children, youth, and young adults regularly make up a significant portion of our Sunday morning population. Of course this quick growth additionally adds to our desire to quickly re-establish our practices–and to ensure that our ministries are actively meeting the needs of our current community. Our website and online presence, our welcoming ministry, and Sunday children's ministry are immediate priorities.
Our largest ministry is our parish Day School, which serves 115 students across eight grades (Junior Kindergarten through 6th grade). Christ Church Day School strives to live into its mission of "engaging students to reason, create, serve and lead in a nurturing, inclusive Episcopal learning community." Under an experienced new Head of School, the Day School is strategically planning for future success and sustainability by aligning with current best practices in education and enhancing operating policies and procedures through the use of technology and innovative strategies.
We are spirited and joy-filled, and we are eager to play our way into the transformative direction God is taking us! We are seeking a candidate who is eager to collaborate and create with us–and who is not afraid of the deep work of prayerful discernment and strategic planning. We are dedicated to bringing Christ Church and Christ Church Day School into this new era of community founded on relationship and trust, accountability and honesty, hard work and fun, fellowship and Christ. We want to be known for understanding how to do both the hard things and the fun things the right way–God's way: with integrity, justice, and love. 
The Associate Rector & School Chaplain will work closely with the Rector, Assisting Clergy, and Head of School to continue creating meaningful services and programs for our church and school. The Associate Rector will share in all the privileges and responsibilities of ordained ministry, including preaching, teaching, outreach, sacramental ministry, liturgical collaboration and leadership, and pastoral visits with church and school community members in all ages and stages of life. Additionally, the Associate Rector & School Chaplain will serve both administrative and teaching roles at our parish Day School. 
Opportunities
Adapting to an ever-changing post-pandemic landscape to rebuild and expand our ministries, our enrollment, and our reach

Deepening our identity and experience as one Episcopal institution (church and school), which includes both inreach and community relations

Meeting the Christ Church community's high standards of excellence
REQUIRED EDUCATION & EXPERIENCE
Ordained priest in the The Episcopal Church (transitional deacons and those with upcoming diaconal ordinations may also be considered, although 2+ years of ordained ministry is preferred)

Master's Degree

Demonstrated experience in children, youth, or family ministry
POSITION TYPE & SALARY RANGE
Full-time exempt position

$82,000 – $106,000 salary; a rectory is available (salary adjusted accordingly) 

Benefits

Clergy Church Pension assessment

Church Medical Trust medical & dental for employee

Professional Development funding + time

Tuition remission at our Day School

One month yearly vacation (5 Sundays) + some school holidays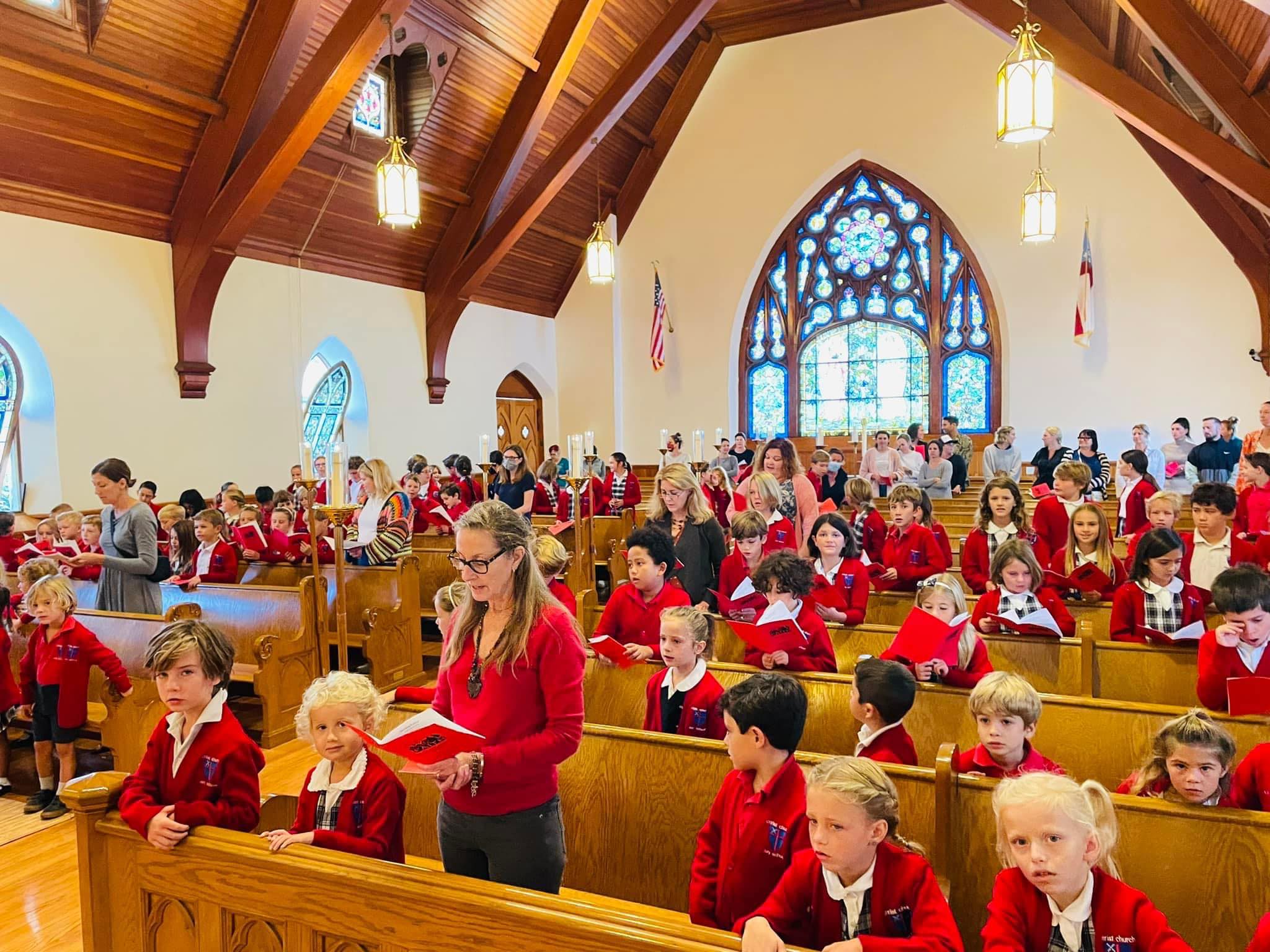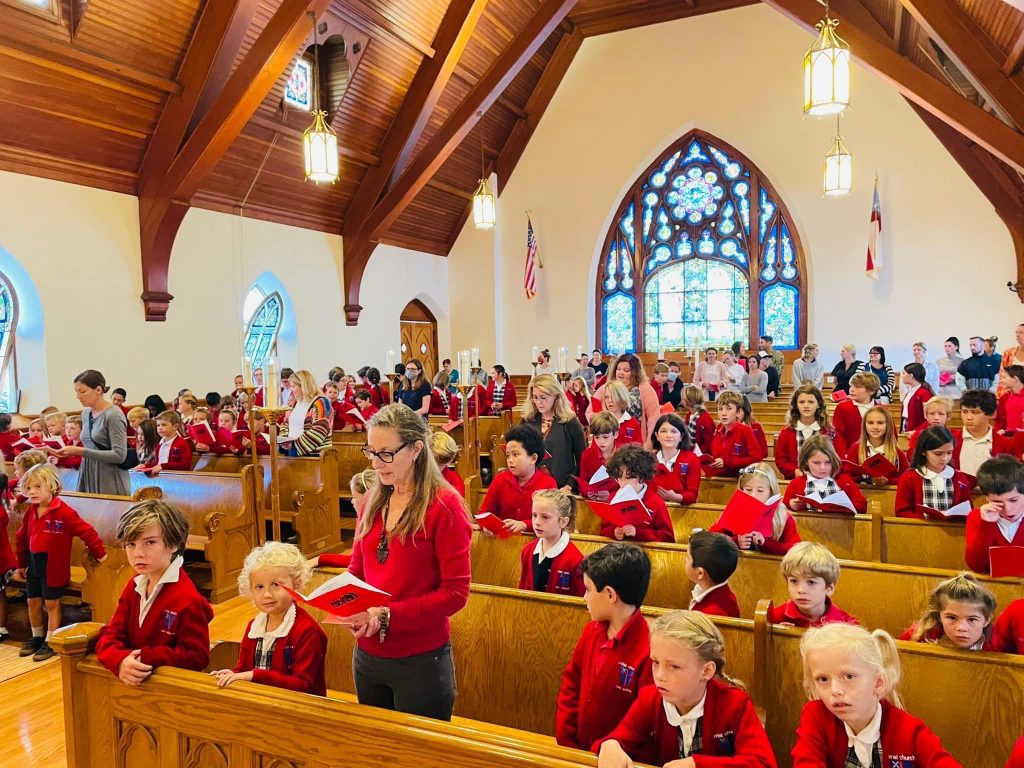 Contact Information
APPLICATION PROCESS
Submit application materials to The Rev. Canon Gwynn Lynch at

glynch@edsd.org

.

Please include

Cover letter

Resume/CV

The following are not required but may be submitted:

OTM Profile

Sermons (video or transcripts)

Social media presence

Applications will be considered as received until the position is filled; priority will be given to applications received before March 31, 2023.