Asheville School
Asheville, NC United States
Reports to: Head of School
FLSA Status: Exempt
Position Status: Full-Time/ Ten Month Position
Position Overview:
The Chaplain is responsible for all aspects of the spiritual life and well-being of the school and its students and will advise the Head of School on such matters. The Asheville School Chapel is rooted in the Christian tradition. As a member of a boarding school community with a broad diversity of students, the Chaplain will incorporate and nurture students of all faith traditions and those who identify as agnostic and or atheist. The student body of Asheville School is diverse—racially, socio-economically, politically—and the Chaplain is expected to be able to relate to all students on their journeys toward adulthood as a pastoral counselor. The school community expects communal work towards inclusivity with regards to LGBTQIA+, racial justice. Living into social justice and community service are important for students, faculty, and staff.
Essential Duties and Responsibilities include the following:
Collaborate with Head of School for developing an intentional spiritual life
progam at the School
Serve on the Senior Leadership Team
Plan and lead twice weekly all-school chapel services.
Lead a voluntary weekly communion service
Support the spiritual growth of all students, regardless of their faith tradition
Provide pastoral care to the entire school community
Provide pastoral counseling to individual students in coordination with the school
counselors
Help to implement service learning opportunities for students and faculty
Coordinate and plan the school's social justice programing
Other Duties and Responsibilities include the following:
Possibly live on campus in school-provided housing
Attend faculty meetings
Attend school functions and events
Possibly teach elective classes
Possibly coach or supervise an afternoon activity
Serve as an advisor
Qualifications:
The Chaplain must possess the highest level of integrity and discretion. The Chaplain must have extremely strong organizational skills and the ability to multi-task and prioritize. The person in this position should be an energetic self-starter and possess excellent interpersonal skills. An understanding and execution of liturgy, preaching, pastoral care, and integration of social justice related issues are expected. A bachelor's and Master's degree and ordination in the Episcopal, Lutheran, Church of Christ, or Presbyterian (PCUSA) Church is required.
Compensation:
A competitive base salary, campus housing, utilities, food, tuition remission for children, retirement (TIAA CREF), and paid graduate school classes.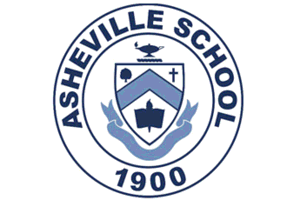 Contact Information
Interested candidates should send a resume and cover letter to:
Dr. Anthony H. Sgro
Head of School
Asheville School
sgroa@ashevilleschool.org