St. Martin's Episcopal School
Brookhaven, GA United States
St. Martin's Episcopal School seeks a culturally competent and responsive candidate to coordinate all aspects of the Controller function including but not limited to the oversight of all finance, accounting and reporting activities. This is a full-time (normal business hours are Monday – Friday, 7:30am-4:00pm), Exempt, benefits-eligible position reporting to the Director of Finance & Operations. The Controller will lead all day-to-day finance operations of a budget of $17 million. The Controller will also review the semi-monthly payroll. The Controller will work closely with program/department leaders and their staff, not only to educate them regarding finance and accounting procedures but also to explore how the finance function can support program operations. This role requires a proactive, hands-on strategic thinker who will own, in partnership with the Director of Finance & Operations, the responsibility for finance and other operational functions beyond finance such as insurance and risk management and auxiliary operations. This role requires a range of financial, accounting and administrative/organizational skill levels, from routine monthly tasks and reconciliations to complex analysis and special projects. This position requires strong interpersonal and communication skills; experience in effectively communicating key data, including presentations to senior management, board or other outside partners and the ability to balance day to day priorities with long-term goals and projects.
We are welcoming of all applicants regardless of race, color, gender, age, veteran status, religion, sexual orientation, disability, national or ethnic origin, or any other protected characteristic.
Under the direction of the Director Finance & Operations, the Controller manages duties including but not limited to the following:
Oversees/responsible for all accounts, ledgers, and reporting systems ensuring compliance with appropriate GAAP standards and regulatory requirements; this includes preparing and/or reviewing monthly reconciliations, journal entries, semi-monthly payroll, 403b reconciliation and remittance, maintaining fixed asset inventory and recording monthly depreciation
Completing all monthly reconciliations such as bank accounts, credit cards, summer camp, etc.
Responsible for all bank transfers and loan payments
Posting sub system including pledge payments and gifts from Raiser's Edge
Guides financial decisions by establishing, monitoring, and enforcing financial policies, internal controls, procedures and reporting system
Prepares month-end journal entries and reconciliations
Prepares and presents financial reports in an accurate and timely manner (monthly, quarterly, annually)
Strategically analyzes financial data; identifies trends and keeps apprised of issues and trends particular to independent schools; supports the Director of Finance & Operations in engaging the board's audit and finance committees around issues and trends in financial operating models and delivery
Leads the annual budgeting and planning process; works with individuals at all levels to create budgets as well as leads ongoing review and comparison to actual results with a view to achieving budget objectives; identifies, explains, and corrects variances as appropriate
Provides leadership in strengthening internal communications with staff at all levels throughout the organization
Complies with federal, state, and local legal requirements by studying existing and new legislation, anticipating future legislation, enforcing adherence to requirements, filing financial reports, and advising management on needed actions
Ensures proper categorization and reporting of restricted funds
Manages organizational cash flow forecasting
Manages overall organization and retention of business office documents and files such as vendor contracts, certificates of insurance, leases, etc.
Manages annual insurance renewals and ongoing insurance inquiries
Maintains confidentiality at all times
Assist with other duties as assigned by supervisor
Requirements
Four-year degree required; preferably in business administration, accounting, or other finance-related field. CPA and/or MBA preferred.
About Us
Founded in 1959, St. Martin's Episcopal School is a coeducational day school in Atlanta, Georgia, serving approximately 640 students from infants through eighth grade. St. Martin's is dedicated to providing a quality education of the whole person in a loving, Christian atmosphere which fosters lifelong learning. For more information about the School, please visit our website at www.stmartinschool.org.
St. Martin's is an Equal Opportunity Employer. In order to provide equal employment and advancement opportunities to all individuals, applicants are considered only on the basis of merit, qualifications and abilities. Employment decisions will be made without regard to race, color, gender, age, veteran status, religion, sexual orientation, disability, national or ethnic origin, or any other characteristic protected by law.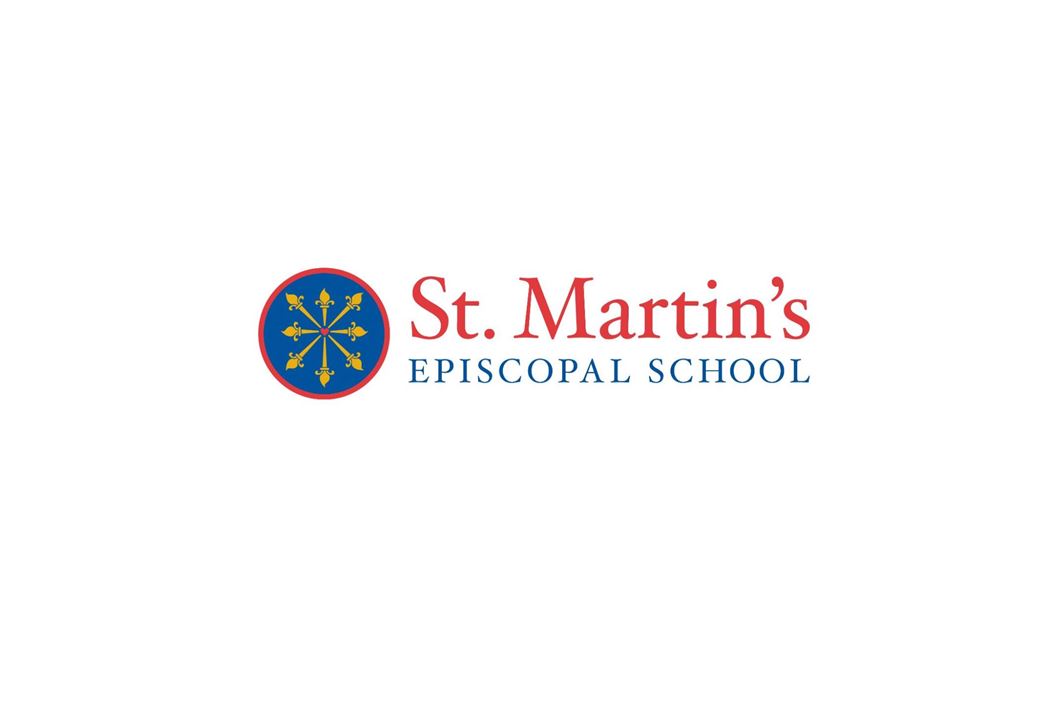 Contact Information
Please submit a cover letter, resume, and list of references to careers@stmartinschool.org.  No phone calls, please.