St. Stephen's Episcopal School
Austin, TX United States
St. Stephen's Episcopal School, a day and boarding school of 710 students (grades 6-12), is seeking a Controller for a full-time position beginning immediately.
Under the general direction of the Chief Financial & Operating Officer, the Controller is responsible for maintaining a strong control environment and a department that provides financial expertise to the school in the areas of transaction processing and reporting. The Controller is responsible for managing the general ledger, tuition receivable, accounts payable, budget implementation, endowment, risk management, and financial statement preparation. The Controller is an integral part of the business office team, assisting the CFO/COO in carrying out the goals and objectives for the Business Office.
Qualifications include a BA or BS in Accounting or in Business with an emphasis in Accounting required; MBA and/or CPA license preferred with a minimum of five (5) years of accounting experience. Extensive knowledge of GAAP. Excellent verbal and written communication skills. Understanding of financial software (knowledge of Blackbaud a plus) and proficiency in Microsoft Office and Google programs. Strong organizational, research, administrative, and time management skills.
About St. Stephen's Episcopal School
St. Stephen's Episcopal School is a coeducational boarding and day school that was founded by the Episcopal Diocese of Texas in 1950. It is a caring, diverse community, inclusive of all faiths and grounded in the Christian tradition, which nurtures moral growth and values the potential and dignity of every human being. St. Stephen's challenges motivated students to live intelligently, creatively and humanely as contributing members of society. The school develops the whole person within a balanced program of academics, athletics and the arts. Students also participate in a wide variety of clubs and organizations, outdoor education and recreation programs, service learning activities, daily chapel services, and study abroad opportunities.
In accordance with our founding mission, St. Stephen's Episcopal School infuses diversity, equity, and inclusion practices in everything we do, from admission policies, curriculum, and professional development to our hiring practices. We seek qualified candidates who are committed to these values and ready to work in community to create a more just society. We celebrate every individual, recognizing that our unique stories, histories, and voices are essential to creating a vibrant living and learning space. As such, we strongly encourage people with diverse backgrounds, perspectives, and identities to apply to become members of our community.
Equal access to employment, programs, and services is available to all. With respect to its employment practices, St. Stephen's Episcopal School does not discriminate on the basis of race, religion, gender or gender identity, national origin, disability, age, or sexual orientation or identity.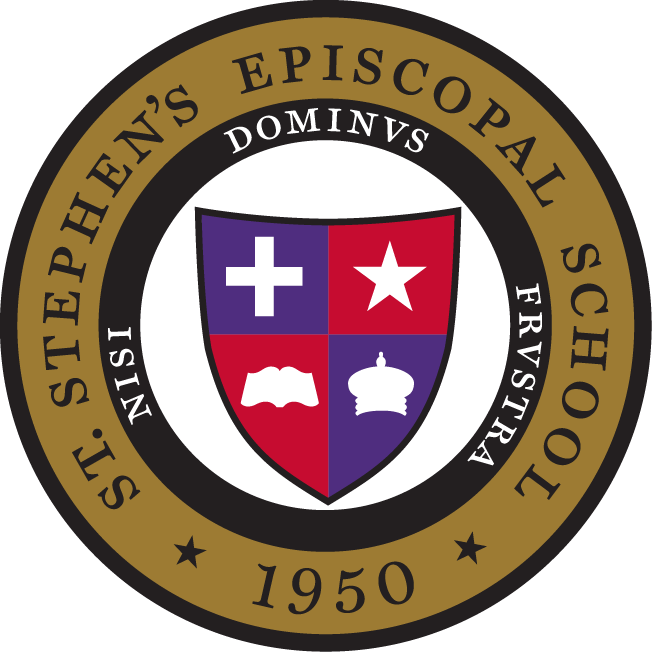 Contact Information
Qualified candidates should submit their resume and a letter of interest addressing their qualifications for this role at https://st-stephens-episcopal-school.checkwritersrecruit.com/job/250392/controller