St. Andrew's School
Richmond, VA United States
St. Andrew's School seeks a visionary and accomplished leader to partner with the Board of Directors and elementary school community i building upon the School's history and reputation for providing an excellent, well-rounded, whole child educational experience.
The next Head of School will continue our 127-year legacy in advancing the School's upward trajectory with a focus on equitable access and opportunities for all students. St. Andrew's welcomes and strongly encourages applications from diverse candidates. The School does not discriminate on the basis of race, color, religion, gender, sexual orientation, gender identity, disability, national or ethnic origin, or other legally protected status.
Responsibilities:
Executive responsible for all aspects of the School's operations
Advance excellence in the whole child approach to education – Lead efforts to promote the school regionally and nationally
Lead school leadership team
Inspire Staff and Faculty
Collaborate with all school community constituents and donors – Collaborate with Board on strategic planning
Collaborate with leadership team to execute strategic vision
Formulate budgets and fiscal responsibility
Insure sustainability and growth
Qualifications:
Executive leadership skills
Commitment to social justice and experience with fostering inclusive and equitable communities
Significant experience in direct supervision and leadership of diverse teams
Proven educational leader with deep knowledge of teaching and learning
Fundraiser with a keen understanding of donor relations
Collaborative nature and keen ability to listen and connect with others
Resilient thinker with ability to successfully adapt to adversity and keep the School moving forward
Role Model who inspires others
Communicate with diverse constituencies at all levels of the School
Strategic and tactician balancing both long and short term goals
Fiscal steward prioritizing financial responsibility and oversight
Understanding of Episcopal Identity and its role in the School
Personal conviction and devotion to success with a strong work ethic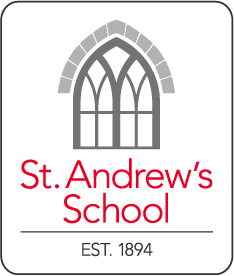 Contact Information
Please send resume/CV, letter of intent, list of five references with contact information (references will not be contacted until the candidate is notified), and statement of philosophy of education and leadership to John Faubert, john.faubert@carneysandoe.com, and Namita Bhattacharya, namita.bhattacharya@carneysandoe.com. Please do not contact the school directly.