St. Matthew's Preschool
Bedford, NY United States
Part time preschool teacher needed to work with a class of three year old children. Responsibilities include; understanding and planning of a developmentally play based curriculum, interacting with teachers and parents, being a team player, showing kindness to the children in your care and to support the Episcopal School values. Must have preschool experience.
Hours are: M-F 8:30AM to 12:15 PM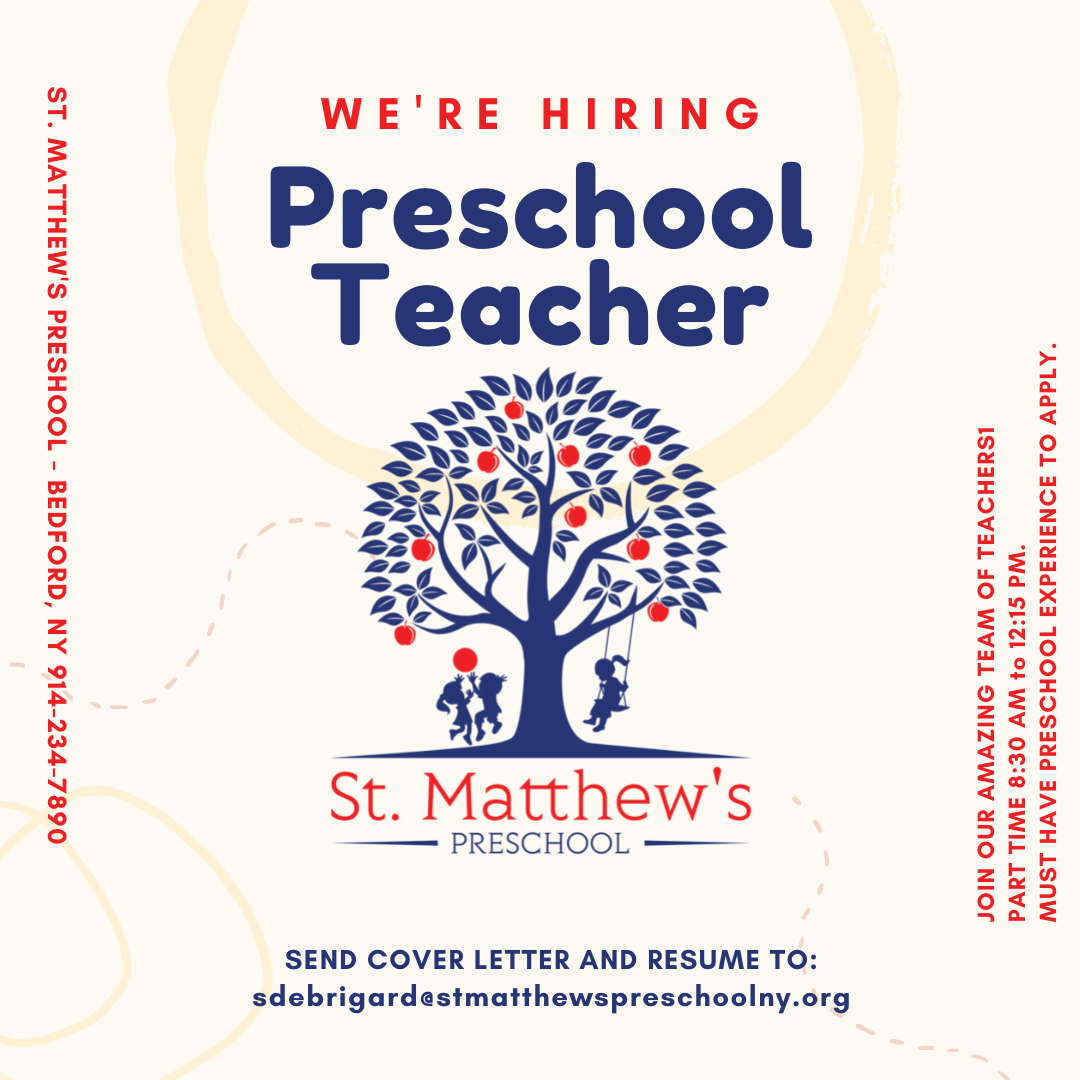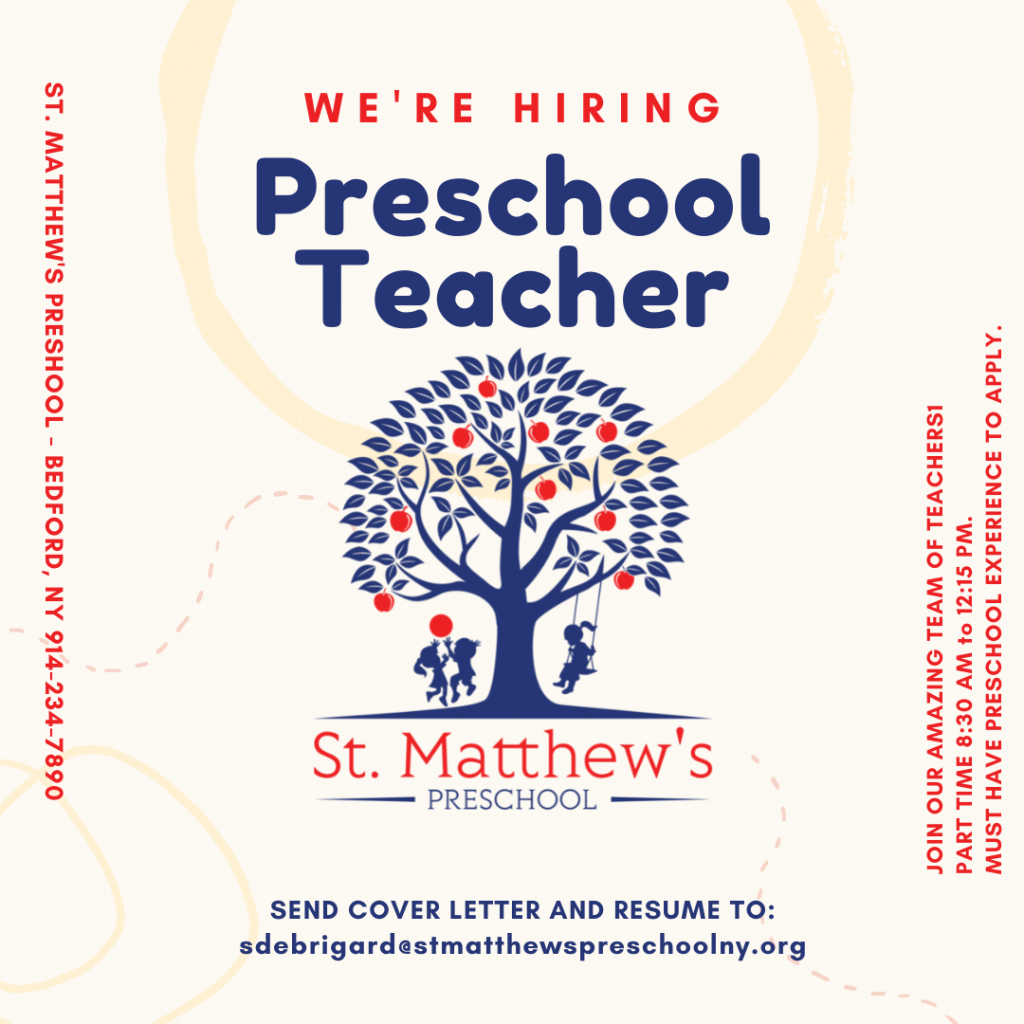 Contact Information