Church Farm School
Exton, PA United States
Position Available: Part-Time School Nurse
Start Date: 2023-2024 School Year
FLSA Classification: Exempt, Part-time
THE CHURCH FARM SCHOOL
1001 E. Lincoln Highway
Exton, PA 19341
ABOUT US
The Church Farm School is an independent boarding and day school for boys in grades 9-12 in the Episcopal tradition. Founded in 1918 and located in Exton, PA, Church Farm School prepares a diverse group of boys with academic ability and good character to lead productive and fulfilling lives by making a college preparatory education financially accessible. Additional information about CFS can be found at www.gocfs.net.
POSITION DESCRIPTION: 
The Church Farm School Student Health Center seeks a part-time school nurse to join our Nursing Team. The position will include various evening shifts Monday through Friday 2:00pm-9:00pm in a boarding school setting. This position will also include a flexible schedule of weeknight and weekend on-call during the school year.
POSITION REQUIREMENTS
The successful candidate will have the following:
PA licensed Registered Nurse (RN) with renewal requirements met and maintained.
Demonstrated competency with basic word processing, Outlook email usage, and use of a computer.
Experience with electronic medical records (Magnus Health preferred).
Ability to communicate effectively with all members of the CFS community.
POSITION RESPONSIBILITIES:
 As a member of the Health and Wellness Team the School Nurse will:
Report to the Head Nurse.
Provide timely and accurate medical record keeping via Magnus Health EMR and regulatory compliance.
Provide medical care and services to students according to physician standing orders.
Respond to emergency medical situations; perform first aid as needed; coordinate care at appropriate facility as needed.
Follow required cleaning and sanitization procedures.
Coordinate with nursing staff to ensure coverage of CFS Health Center during operational hours: 7:00AM – 9:00 PM Monday-Friday, with on-call shifts overnight and weekends.
If on-call, must come to campus within a 30-minute time frame. If inclement weather would prevent on-call nurse's return to the school, the evening nurse may remain overnight in the on-call nurse apartment.
Medical care and services provided must be within PA state regulations and must follow physician standing orders.
Adhere to CFS protocols and Student Health Center procedures and policies.
Effectively communicate with students, parents and faculty regarding medical matters in accordance with HIPPA regulations.
Position includes moderate physical work including climbing, stooping and kneeling. May also include lifting, carrying and pushing/pulling 20-50 pounds intermittently.
SALARY AND BENEFITS
Salary and benefits are competitive with leading peer schools and based on years of experience.
This is an hourly paid position.
The school is an Equal Opportunity/Affirmative Action Employer. Church Farm School welcomes and celebrates diversity and we are committed to creating an inclusive environment for all employees.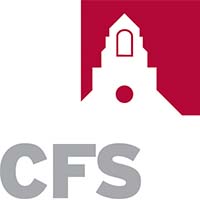 Contact Information
 Apply by letter to the address above (Attn: HR) or by email: hr@gocfs.net. Include by separate attachments: cover letter indicating passion for the position; resume or curriculum vitae of qualifications and experiences; and names and contact information for three professional references. Please enter the position in the subject line of the email.