Oregon Episcopal School
Portland, OR United States
ABOUT US: Oregon Episcopal School occupies a wooded 59 acre campus where 880 students in Pre-K through 12th Grade share an excellent faculty, an inquiry based curriculum, and a strong sense of community. The School values employees who seek to continually develop the OES Essential Competencies in themselves and others and are prepared to engage in a vibrant, culturally diverse learning community.
JOB SUMMARY: The Upper School division head leads a 9th through 12th Grade community of 315 day and boarding students and approximately 60 faculty and staff members. The head provides leadership, managing the division and serving on the Administrative Team. This position builds upon the School's strengths, while leading the development of short and long-range strategies to enhance the US program. The successful head will thrive in a highly collaborative environment, strive to be proactive, and communicate effectively. In addition to the qualifications below, the division head should have the capacity to promote a forward-looking intellectual life in US and while ensuring leading-edge pedagogy and curriculum development. Strong interpersonal and communication skills are critical in leading thoughtful conversations about teaching, learning, and innovation. The Upper School division head is a one year position
This is a full-time, exempt, year-round, administrator position that comes with a competitive salary and benefits package including but not limited to paid time off, health insurance, 403(b) retirement plan with generous employer match, tuition remission for up to two admissions eligible children (contingent on availability), abundant professional development opportunities, and one excellent meal daily. For more details visit The OES Benefits Guide.
ESSENTIAL DUTIES:
Provide leadership for the Upper School, working directly with teachers, staff, divisional leadership and other teams, students, and parents:
Faculty and Staff:
Recruit, orient, support, lead, supervise, evaluate.
Provide pedagogic and curricular leadership.
Promote professional growth and development.
Students:
Support, encourage, inspire.
Maintain student records.
Monitor the health of the student body.
Parents:
Establish and maintain positive relationships with parent leadership organizations.
Set a high standard for responsiveness to parent community and individual parents.
Programs:
Maintain and develop the academic program and monitor academic standards.
Maintain the schedule and calendar.
Maintain and develop non-academic programs including: athletics, support services, service learning, college counseling,
AASK, fine and performing arts, Winterim, student government, and assemblies.
Integrate technology into the academic program and the function of the school.
Collaborate with director of residential life and associate head of school to maintain and develop the Residential Life program.
Administrative:
Implement Strategic Plan.
Collaborate with the Administrative Team.
Collaborate with and advise the Admissions Office.
Oversee the Upper School Budget.
Collaborate with the Advancement Office.
Support the Office of the Chaplain.
Serve the Upper School as the principal spokesperson both on and off campus.
Perform other duties as assigned.
MINIMUM QUALIFICATIONS:
Bachelor's Degree or equivalent in appropriate field
5 years' teaching experience
Comfort and ability in the outdoors and with student and faculty groups off campus
Intercultural competence, ability to interact appropriately with persons of diverse backgrounds, ability lead diverse teams, demonstrated commitment to equity and inclusion
General digital literacy; database skills, intermediate to advanced MS Office Suite, Google Suite and other web-based applications; Zoom, Skype, and other communication applications, appropriate to job duties, and ability to learn and adapt as digital tools evolve
Ability to pass a criminal background check and pre-employment drug screen
PREFERRED QUALIFICATIONS:
Advanced degree
Experience in educational leadership
KNOWLEDGE, SKILLS, AND ABILITIES:
Leadership skills, ability to collaborate, to maintain confidentiality, flexibility, transparency, and the highest standards of integrity, ability to inspire groups toward a common goal
Supervisory skills, ability to make difficult decisions, provide direct, honest feedback in a positive and constructive way
Knowledge of educational technology, understanding of basic statistics, ability to use data in decision making, flexibility to learn as digital tools evolve
Exceptional interpersonal skills, ability to maintain collegial relationships with colleagues, teachers, students, and families
Organizational skills, ability to manage a broad scope of responsibilities, proactive, problem solving orientation
PHYSICAL REQUIREMENTS:
Ability to move about the OES campus including climbing stairs
Ability to sit at computer and keyboard for extended periods
Ability to lift and carry up to 25 pounds on an occasional basis
Ability to communicate clearly with students, parents, and groups of individuals
Ability to attend off-site meetings that may require travel by employee owned vehicle
COMPENSATION: Annual salary commensurate with experience plus benefits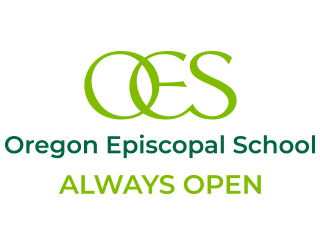 Contact Information
APPLICATION INSTRUCTIONS: Please forward CV and cover letter addressing your educational philosophy, approach to pedagogy, and what you would bring to this role to  CalWest Educators.
This search is being exclusively led by CalWest Educators Placement. Please do not contact OES directly. All inquiries, request for information, applications and nominations should be sent to Lois Mufuka Martin, VP, Search & Consulting Services at Lois@CalWestEducators.Com.
Oregon Episcopal School does not discriminate in its hiring or employment practices on the basis of race, color, religion, gender (including gender identity or expression), disability, national or ethnic origin, age, sexual orientation, marital status, genetic information, or other legally protected characteristic or status.
.