One does not go on pilgrimage to perpetuate suffering, but discomfort is part of the process. By positioning ourselves in discomfort we are able to shed the burden of the superficial. We lose identification with class, gender, nationality, our physical bodies, until we are overcome by the divine.
I should provide a bit of context. Although uncommon for someone from my hometown, I have been privileged to travel to countries in every region of the world, including cycling through 20 countries in Africa. On these journeys, I began many treasured and lasting relationships with people whose stories are all unique and powerful. I gained a more complex understanding of the contemporary social and political world I inhabit. I came to understand, in a real sense, that we are a global community. I changed and I grew. But I was not transformed. These were not pilgrimages.
In 2017 I joined an Episcopal Relief and Development pilgrimage to Ghana. The trip was thoughtfully planned out, including an outstanding selection of preparatory educational materials, visits to several schools and Anglican houses of worship, and stops at significant points along the route of the slave trade. In fact, I had previously cycled over the very terrain that so many kidnapped souls were driven along. You could say that I was prepared intellectually. More importantly, however, was that I came to this pilgrimage with a vulnerable heart.
Part of my 'heart work', as you might call it, was a visit to Haiti in 2015—quite arguably the country with the most complicated history of all time but also the most inspiring. Haiti has the distinction of being the only country founded through a successful slave revolt. Every Haitian today bears the proud heritage of hope and resistance in the face of inconceivable oppression. Standing in St. Louis du Nord, among the bustle of Haitians creating a future for themselves, I tried to picture the arrival of a slave ship. After my bike ride, but before my pilgrimage, I could see in my mind the coast of Ghana. I lacked the imaginative capacity, however, to truly evoke what it must have been like. In 2017, though, I found myself at the edge of the ocean once again and this time, for a moment, the entirety of my being could feel it. Across time. Across geography. Across everything I had perceived as separation.
It was simultaneously horrible and beautiful.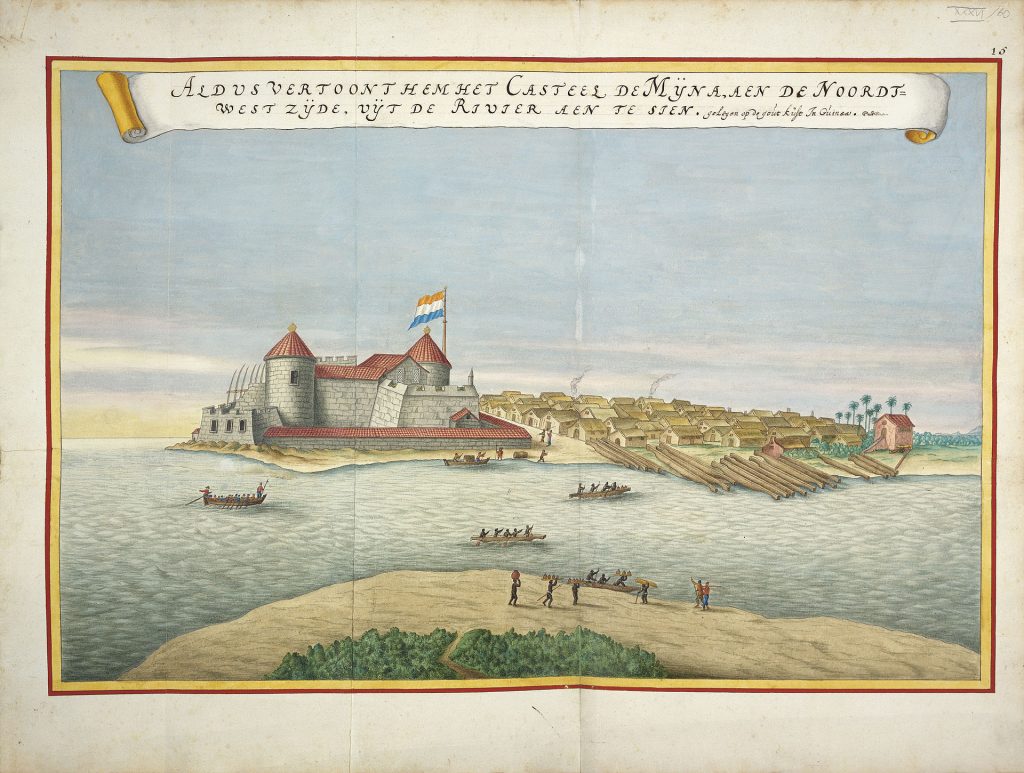 Elmina Castle is haunted. I would not do justice to the heroic stories of those whose suffering in that place was unspeakable, so I won't try. A white American woman, I could hardly be farther away from the pain and desperation of those terrorized there. Yet I felt possessed by their spirits. And the feeling was one of yearning, reaching to the depths of my heart. I felt a plea for restitution. Not in any mundane sense of the word—although any hope of realizing the gospel of Christ's love also requires that we address the ongoing trauma of slavery and achieve real equity—but restitution of our shared humanity.
In Tanzania, there is a town (also linked to the slave trade) called Bagamoyo which, translated from Kiswahili, means "Throw Down Your Heart". In the early morning, the day after visiting Elmina I sat on the beach outside our lovely hotel and I wept. I cried for all of the cruelty we have committed. I cried for what has been lost in my life—relationships that never were, others that have been damaged by racism. I cried for my own lost humanity because to be complicit in this story, as I am, is an injury to my own divinity.
I cried my heart empty.
In that moment I finally touched the truth that the divine purely and simply is Love. Love is the perfect awareness of our interconnectedness. Across time. Across geography. Across everything we perceive as separation.
Our expectation as pilgrims is to be transformed. Our intention is to have a spiritual experience so profound that we are forever altered. So much so that when we return to our "normal" lives, and feelings of frustration, anger, disappointment, or even joy and excitement seem more real than our spiritual quest, we can still be present to the resonating, eternal Love that binds us all. The grain of insight in that is this; pilgrimage is not an event. Our entire lives may be thought of as a pilgrimage if we are intentional about the journey. We don't need to go anywhere. For me, my practice has become a continuous reflection on the meaning in every interaction of the profound connection I experienced in Elmina Castle. I must live my life as an offering to the individual and their descendants—upon whose dignity and humanity my privilege has been constructed. I must also hold in my heart those whose own pain causes them to perpetuate harm. This demands an active love, not accepting of the way things are, but striving to live by the radical example set by Jesus.
Choosing to love everyone unconditionally as my spiritual practice means I must accept failure as part of the routine. It's a daunting thing. But if I have the courage for it, I can reclaim a piece of our shared humanity.
Sarah E. Tielemans, CAE is Advancement Manager for the National Association of Episcopal Schools. This piece originally appeared in The Episcopal New Yorker.