The library at the Bishop Walker School is at the heart of our campus. It is a light-filled space with floor-to-ceiling windows that span almost the entire width of the building. Looking out of these windows, we can see The Washington School for Girls, DC Central Kitchen, and The Washington Ballet—three of the 14 non-profit partners who share a home with us at THEARC on Mississippi Avenue, in east Washington DC's Ward 8. BWS partners with most of these nonprofits to provide our scholars with three meals a day, easy access to healthcare, childcare until 7 pm, as well as arts and academic enrichment. THEARC is truly a village with children at the center.
Biographies and histories on the shelves tell the stories of forebears who looked like our boys highlighting their resilience, perseverance, achievement, and joy: Frederick Douglass, Shirley Chisholm, Thurgood Marshall, Barack Obama, and Malcolm X. We honor our boys' dignity by sharing stories that illustrate what is possible for them and lift up our KINGS who are Knowledgeable, Independent, Generous, Noble, Servant-leaders (K.I.N.G.S.)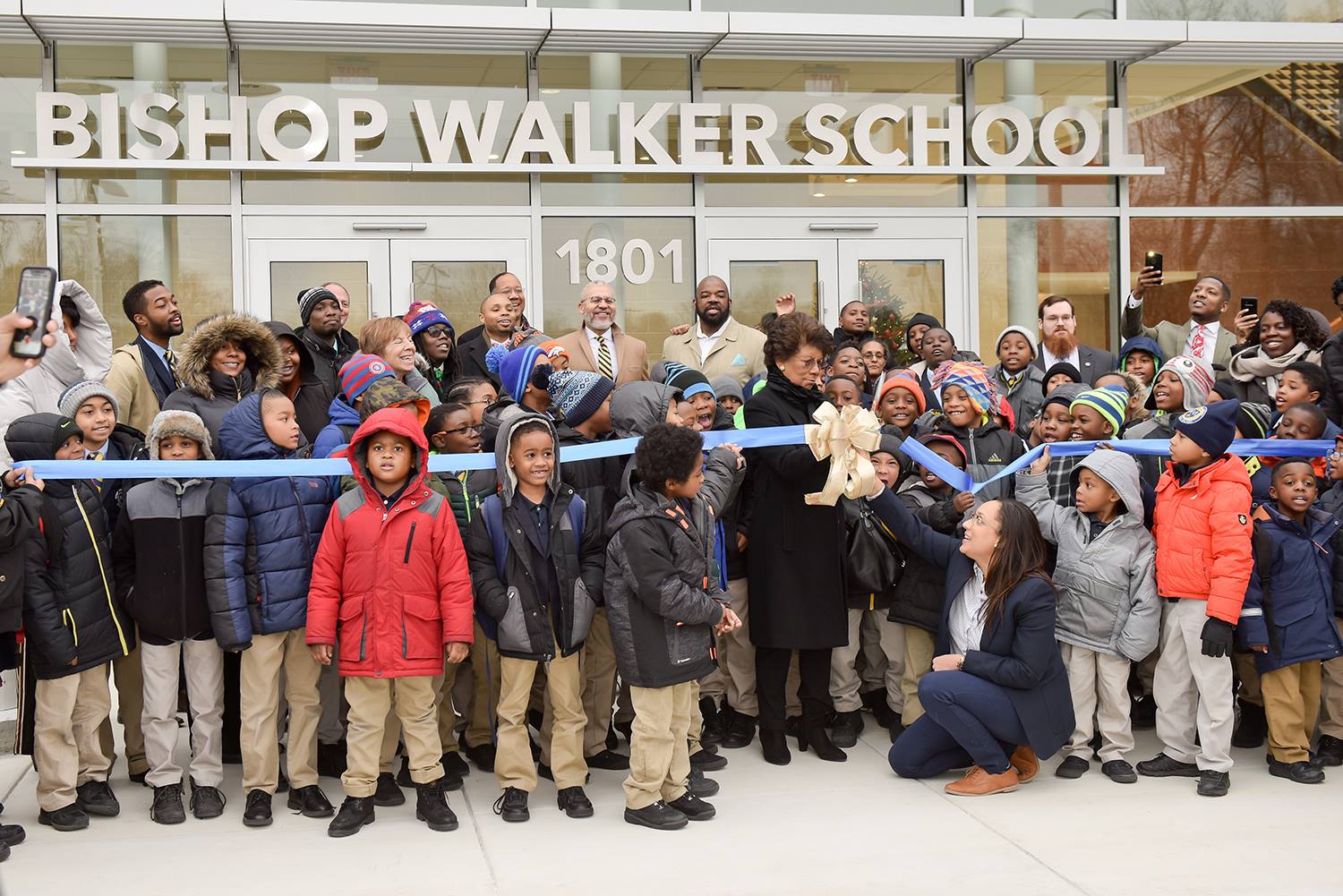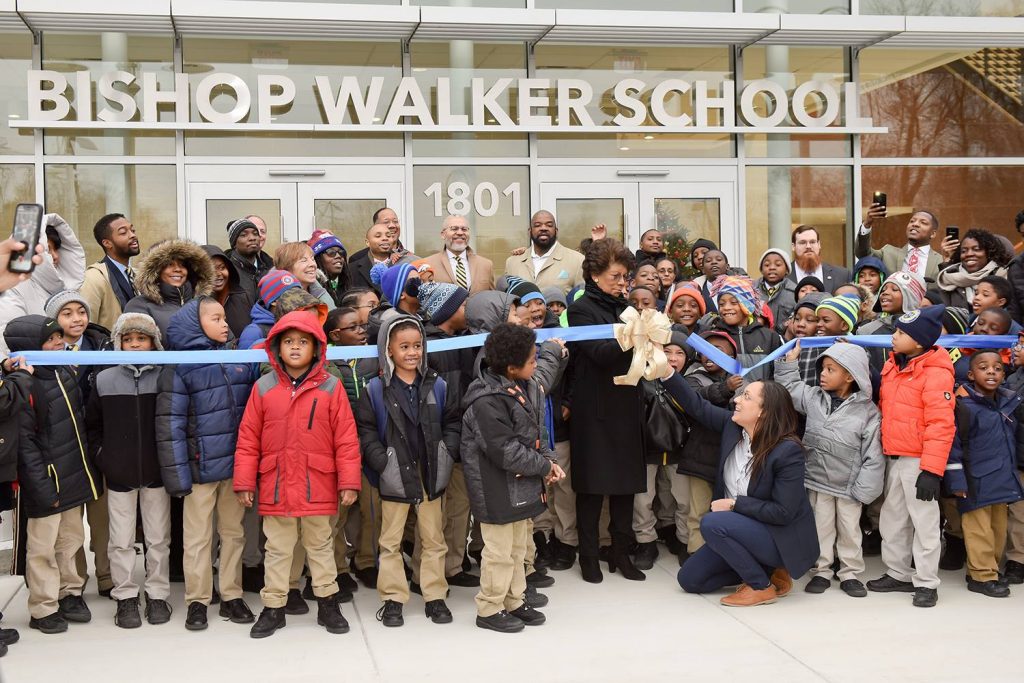 Our library is a venue for reading, being read to, debating, parent association meetings, board retreats, alumni reunions, benedictions, and village-hall gatherings. In this place, Kwame Alexander has read aloud with our young scholars and Presiding Bishop Curry has encouraged them to follow their dreams. Just a few days ago, high school graduates who began their educational journeys at BWS returned to tell us their plans for the future, and to cheer on our 5th grade scholars as they prepare to move to new schools. The library is not just located in the heart of the campus; it is the heart of our school and a place for our boys and all who visit to find inspiration.
Named in honor of the great humanitarian and first African-American Bishop of Washington, the Bishop John T. Walker School for Boys formally opened in 2008 with a single class of 13 four-year-olds and a staff of three teachers. We now serve K through 5th grades. BWS is a tuition-free school that relies almost fully on philanthropy and grants to fund our mission.
Bishop Walker School, and our new Head of School, Dr. Angelina Arrington, will host the Episcopal Urban Schools Alliance biennial meeting this fall and look forward to welcoming leaders from schools with similar missions to provide low or no-cost accessibility to the opportunity of an Episcopal school education. The institutions of the EUSA make generational impacts on children and families who deserve the wonderful, holistic education that only Episcopal schools provide.
In 2009, NAES established the Episcopal Urban Schools Alliance (EUSA) goals to:
Articulate and promote a common interest in serving the educational needs of economically disadvantaged children;
Share best practices in economic models, institutional management, and Episcopal identity among its members and aspiring members;
Explore the ways the Holy Spirit may move the continuing calls of justice in an educational setting
We love to receive visitors at the Bishop Walker School. If you find yourself in Washington DC, come and visit. We'd love to show you a library fit for our KINGS. We have 83 scholars and 11,000 wonderful books; the perfect ratio, I believe.
Andrew W. Clarke is Board Chair at The Bishop John T. Walker School for Boys in Washington, DC.