---
Episcopal Schools Celebration 2023
"Run with perseverance the race that is set before us." (Hebrews 12:1)
October 1–7, 2023
---
About Episcopal Schools Celebration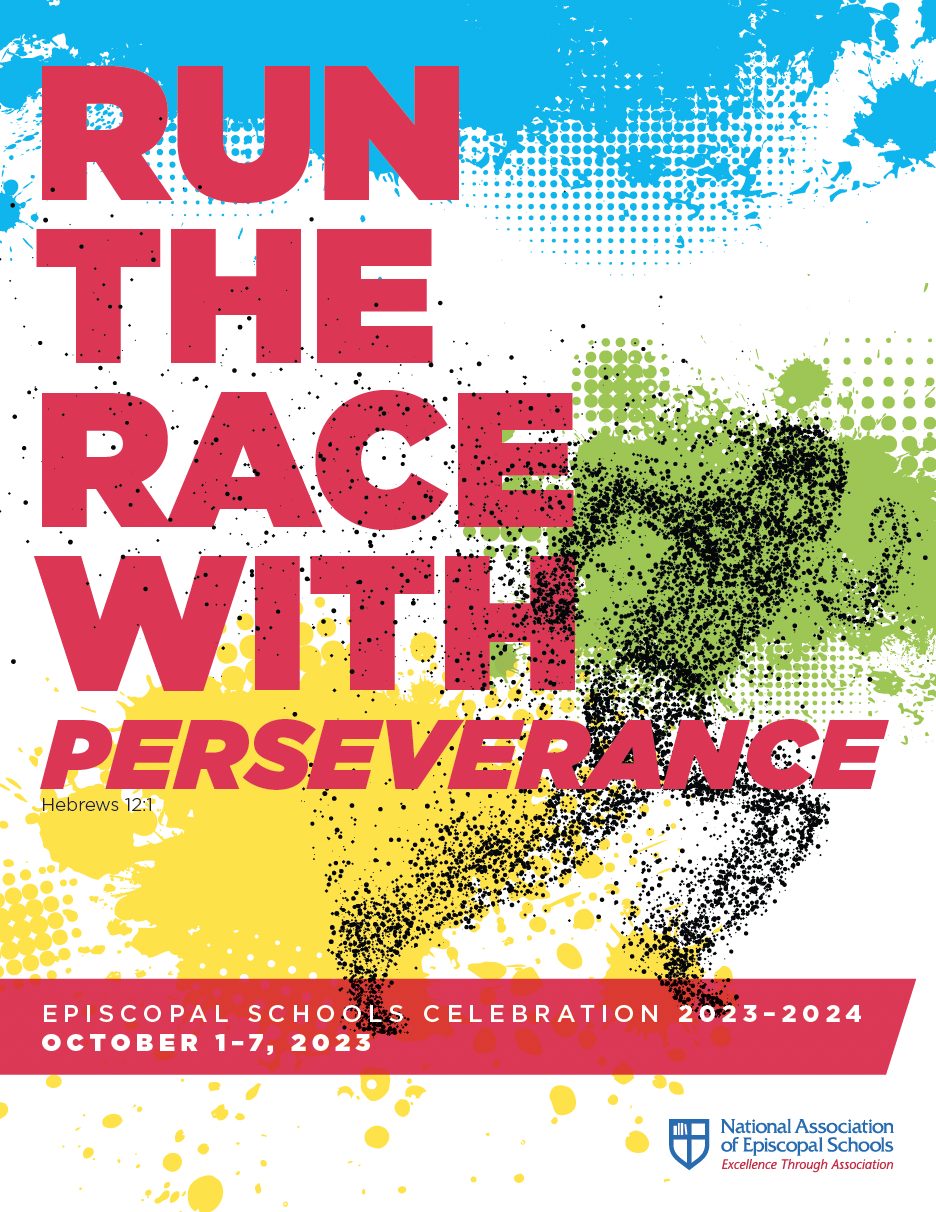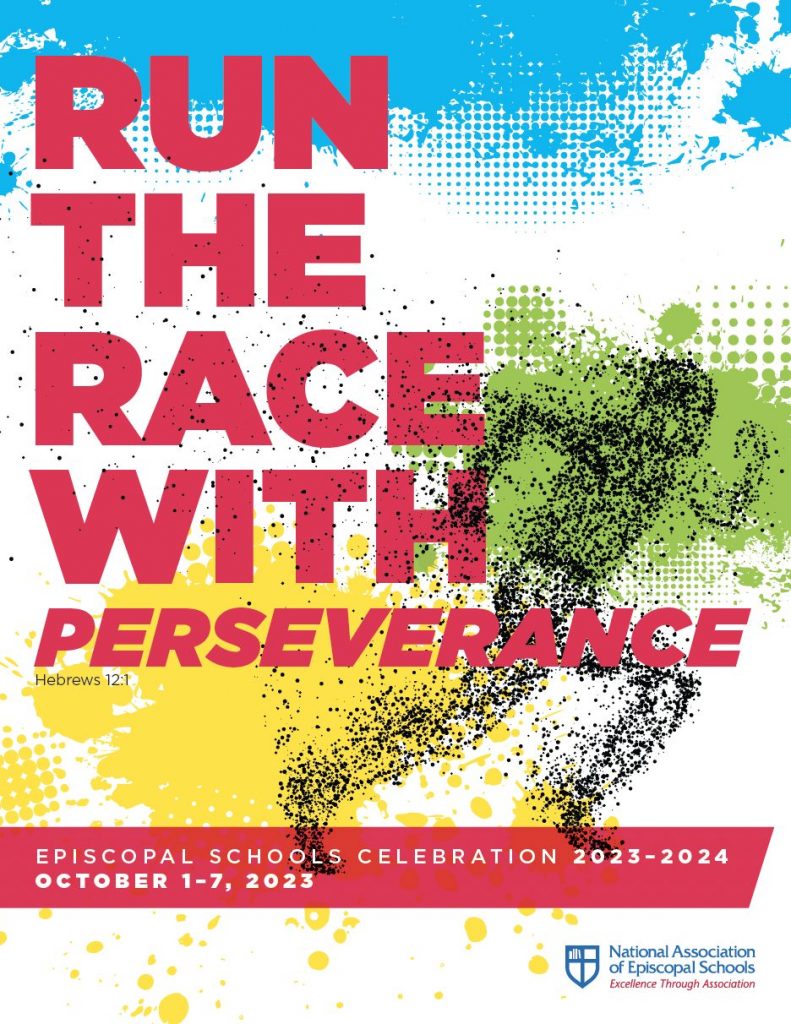 Episcopal Schools Celebration (ESC) celebrates the ministry of the 800+ Episcopal schools and early childhood education programs throughout the Episcopal Church. Whether it is at school, the parish or cathedral or at a diocesan-wide service or event, ESC is the time to give thanks and to proclaim to your community and the Church the good news that is your school!
Observed the week beginning with the first Sunday in October, ESC highlights a different aspect of Episcopal school identity and mission through the event's theme. Below you will find resources to help you plan your celebration. A free poster is mailed to each member in late August.
Share your ESC activities on social media using #EpiscopalSchools
---
Member Resources
Two printed posters will be mailed to member schools. If you would like to request additional copies, you can order them for free via the NAES store. Shipping is also free.
---
Lectionary
The below-listed suggestions are arranged according to the Book of Common Prayer pattern for the Liturgy of the Word, but use as many or as few lessons as suits your school's needs.
Old Testament: Micah 6:6-8
Psalm: Psalm 15
Epistle: Hebrews 12:1–2
Gospel: Matthew 25:31-40
---
Hymns
In addition to your school hymn and other favorites, you may wish to includes one or more of these hymns:
The Hymnal 1982
H 209 – We walk by faith, and not by sight
H 287 – For all the saints, who from their labors rest
H 312 – Strengthen for service, Lord, the hands
H 347 – Go forth for God; go to the world in peace
H 490 – I want to walk as a child of the light
H 527 – Singing songs of expectation
H 541 – Come, labor on
H 546 – Awake, my soul, stretch every nerve
H 550 – Jesus calls us; o'er the tumult
H 559 – Lead us, heavenly Father, lead us
H 664 – My Shepherd will supply my need
H 688 – A mighty fortress is our God
H 690 – Guide me, O thou great Jehovah
H 719 – O beautiful for spacious skies
Wonder, Love, and Praise
WLP 753 – When from bondage we are summoned
WLP 756 – Lead me, guide me, along the way
WLP 787 – We are marching in the light of God
WLP 805 – I want Jesus to walk with me
Lift Every Voice and Sing
LEVAS 1 – Lift Every Voice and Sing
LEVAS 12 – We're Marching to Zion
LEVAS 44 – Blessed Absalom
LEVAS 70 – I Want Jesus to Walk with Me
LEVAS 72 – Just a Closer Walk with Thee
LEVAS 173 – Keep Me Every Day
LEVAS 194 – Lead Me, Guide Me
LEVAS 227 – We Shall Overcome
My Heart Sings Out
MHSO 59 – Longing for light
MHSO 78 – We will lay our burden down
MHSO 127 – One more step along the world I go
Voices Found
VF 27 – I will kindle my fire
VF 61 – Give me oil in my lamp
VF 76 – Those who labor for the Lord
VF 90 – God of freedom
VF 127 – Take my yoke upon you
VF 128 – Jesus calls us
---
Collect for Episcopal Schools Celebration
God of knowledge and wisdom, we pray to you for all the schools across this country, which are part of the Episcopal Church. We remember them in their variety, in their differences, and in what they share. Give us open doors, open minds, and open hearts that we might accept, learn, and love everything and everyone whom you have given us. Help us to share our lives and what we have, and to learn from all those who are in school with us. We pray in the name of Jesus who opened his arms to all, young and old. Amen.

From John F. Smith, Cycle of Prayer for Episcopal Schools, 2nd ed. (New York: National Association of Episcopal Schools, 2008), 4.
---
Save these Dates!
Episcopal Schools Celebration 2024-2025
October 6–12, 2024
Episcopal Schools Celebration 2025-2026
October 5–11, 2025
Episcopal Schools Celebration 2026-2027
October 4–10, 2026