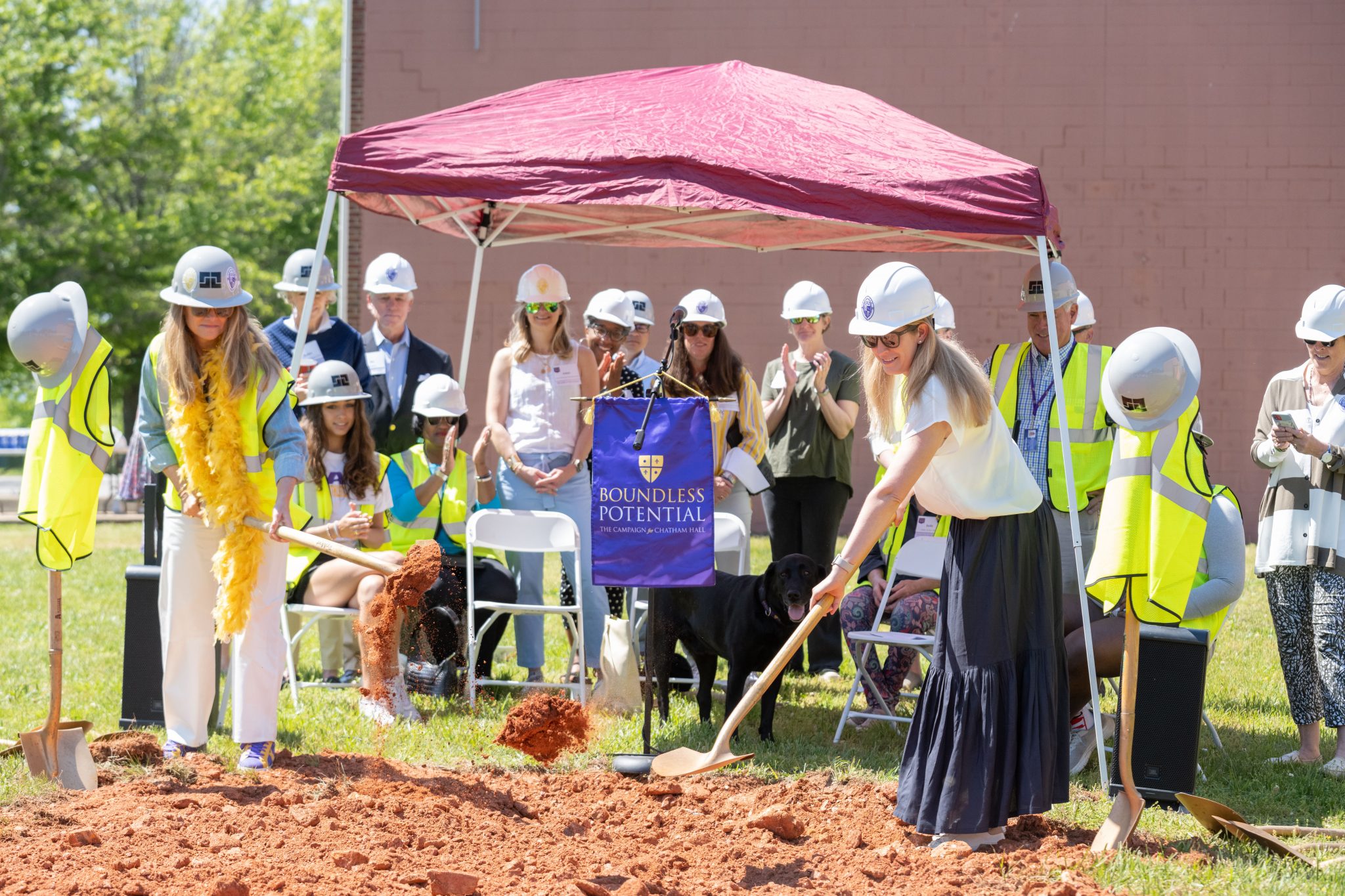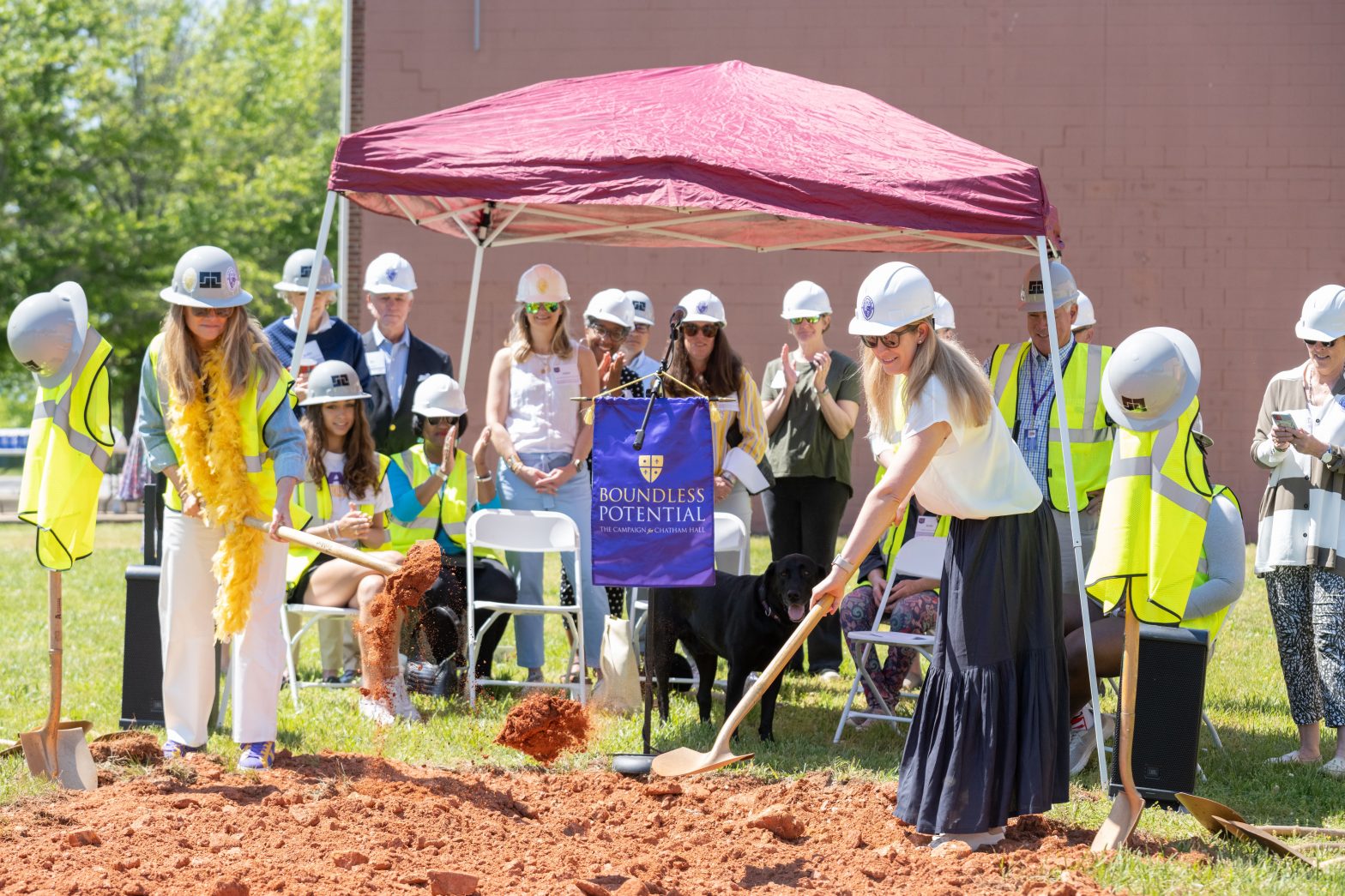 On May 6, Chatham Hall broke ground for its new athletics, health, and wellness center to be built on the site of the current gym. Board of Trustees Chair Alison Carter-Cady '91 and Vice Chair Michelle Thomas Supko '02 dug the first shovels full of dirt, while Chatham Hall's Chief Financial Officer Jennifer Hiltwine struck a hole in the gym wall to symbolize the impending demolition. Following the ceremony, alumnae and students alike were invited to "make their mark" on the gym building with festive purple and gold spray paint.
"This was a wonderful day for Chatham Hall," said Chief Advancement Officer Christine Cutright Knight P'19. "Our Boundless Potential campaign is bringing to life a dream that has been decades in the making, and it's hard to believe that we are now so close to a state-of-the-art facility which will offer our students a destination to explore all of the facets of Living Well."
The Boundless Potential campaign kicked-off in October, 2022 and is Chatham Hall's most ambitious fundraising initiative in history. To learn more, visit www.chathamhall.org/boundlesspotential.