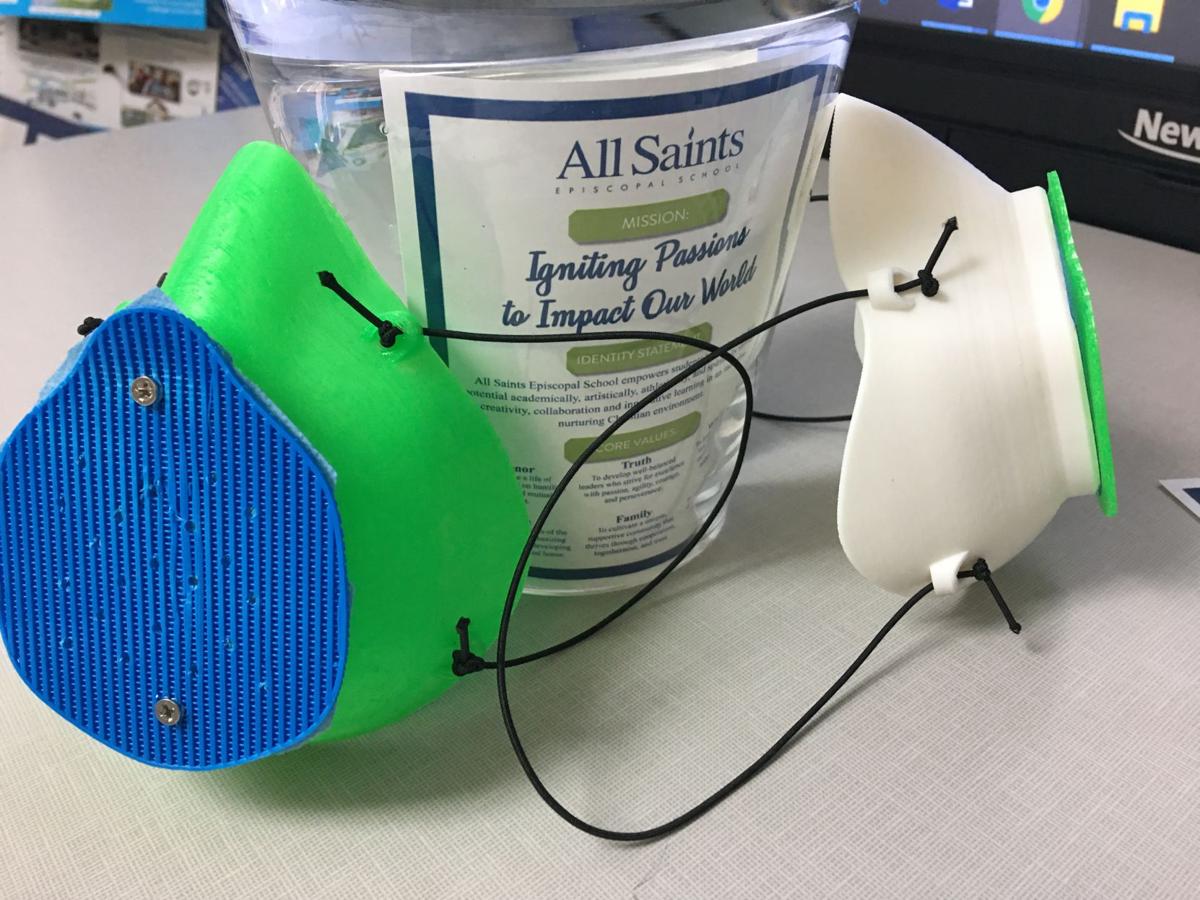 All Saints Episcopal School in Tyler, Texas lives it's mission to "Ignite Passions to Impact Our World." Since the news of the pandemic outbreak started in early March, the school launched into action to help with the scarcity of Personal Protective Equipment (PPE) and mobilized the school's makerspaces and Fab Lab to help make supplies for hospital and healthcare workers. Additionally, they have launched a food delivery campaign called "Feeding Friends" to serve those in the local community. Lastly, The school has launched a massive letter writing campaign from students to thank the members of our community who are keeping us safe and helping keep the economy going.
Head of School, Mike Cobb said: "When we realized the need around the country we knew we could help and that it was a part of our mission to go into action. Our mission is to Ignite Passions to Impact Our World. Within 24 hours we were producing face masks and face shields ready to distribute. Within a week we were delivering meals and had a pretty sophisticated delivery system in place." 
The school is sending their PPE to area hospitals and other medical teams to help share with doctors and nurses all across the country. Students and faculty from All Saints have produced over 2,000 cotton face masks, over 150 face shields, and over 200 N95 style face masks with filters. With demand for the equipment seemingly increasing every day, the school increased its manufacturing with the help of other faculty and staff, as well as, deploying machines to student's homes for production. There are many 3D printers running around around the clock and all across Tyler in an effort to help as many as possible. It has been an authentic learning experience for all as the masks and face shields have gone through several iterations and improvement. Patty Mabry, the Director of the All Saints Center for Innovation said, "The masks have gotten better with each week as we have received feedback and made design changes to improve." The All Saints school community has 
The "Feeding Friends" program was a natural way to serve for the school. All Saints has the largest School Learning Farm in Texas and wanted to share the beautiful greens as well as allow the cafeteria program, the Garden of Eat'n to keep making great food. The program serves over 50 families dinner each week, serves 50 medical workers each week, and has provided dinner to all faculty and staff at least once. Chef Michael Brady said, "Our Garden of Eat'n program is designed around the healing power of food and eating together. This was an opportunity for our team to keep this alive even during uncertain times." The meals were delivered by faculty and staff with messages of encouragement and hope to feed the belly and the soul.
The "Giving Thanks" letter writing campaign has engaged students of all ages from 3 year-olds to our Seniors. Each week students were asked to reflect on who had served them and our community during the pandemic. Students would write letters sharing their gratitude and encouraging them in their important work. Each week the school is mailing over 100 handwritten cards and notes to the community. Executive Administrative Assistant, Jessica Baker said, "What an incredible way to support those that support us. The notes and calls from the recipients has been so powerful and certainly shows that every positive gesture makes a difference.
At All Saints Episcopal School in Tyler, Texas the mission of "Igniting Passions to Impact Our World" has been lived out during the pandemic and will be a legacy for the students to remember into the future.