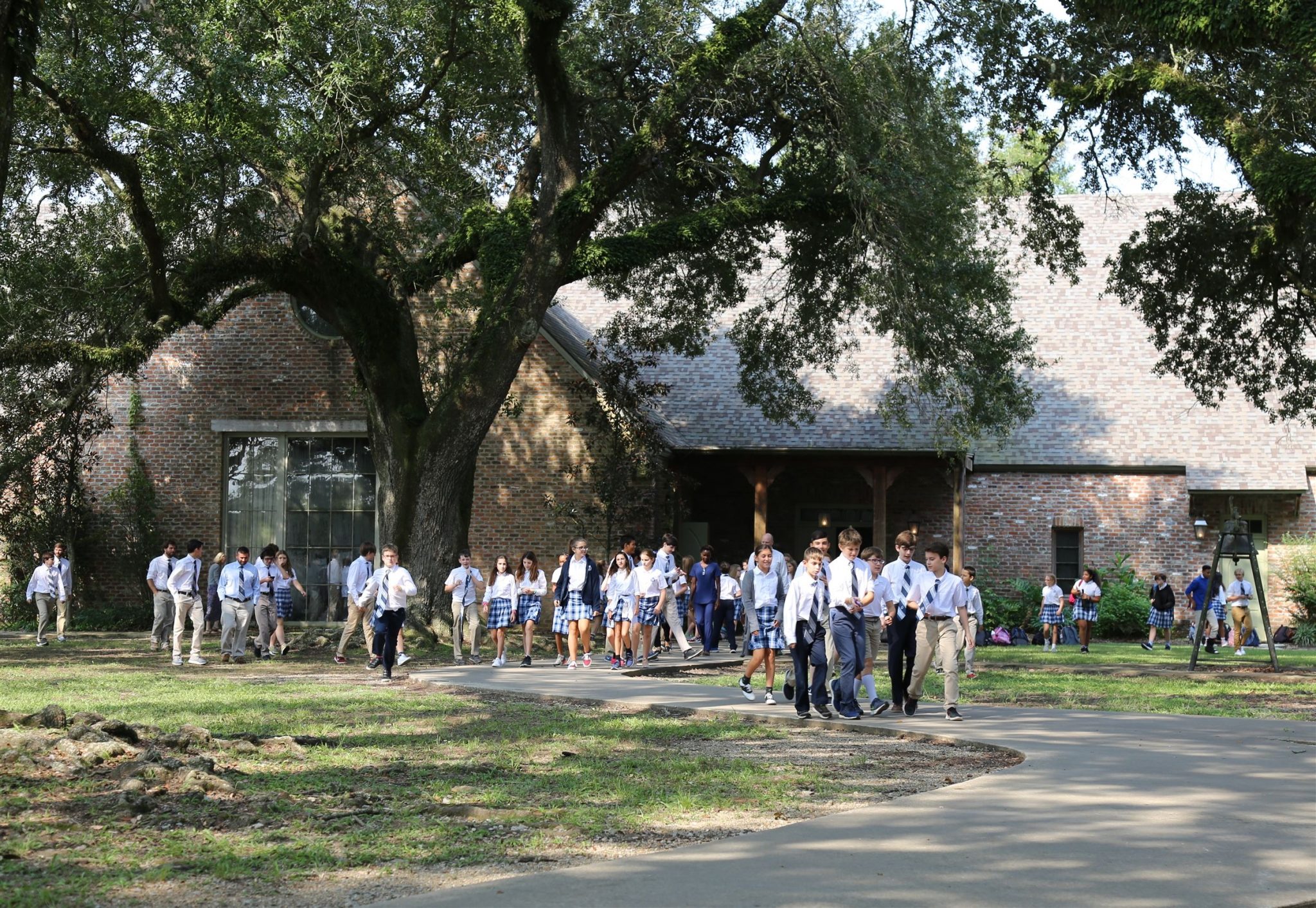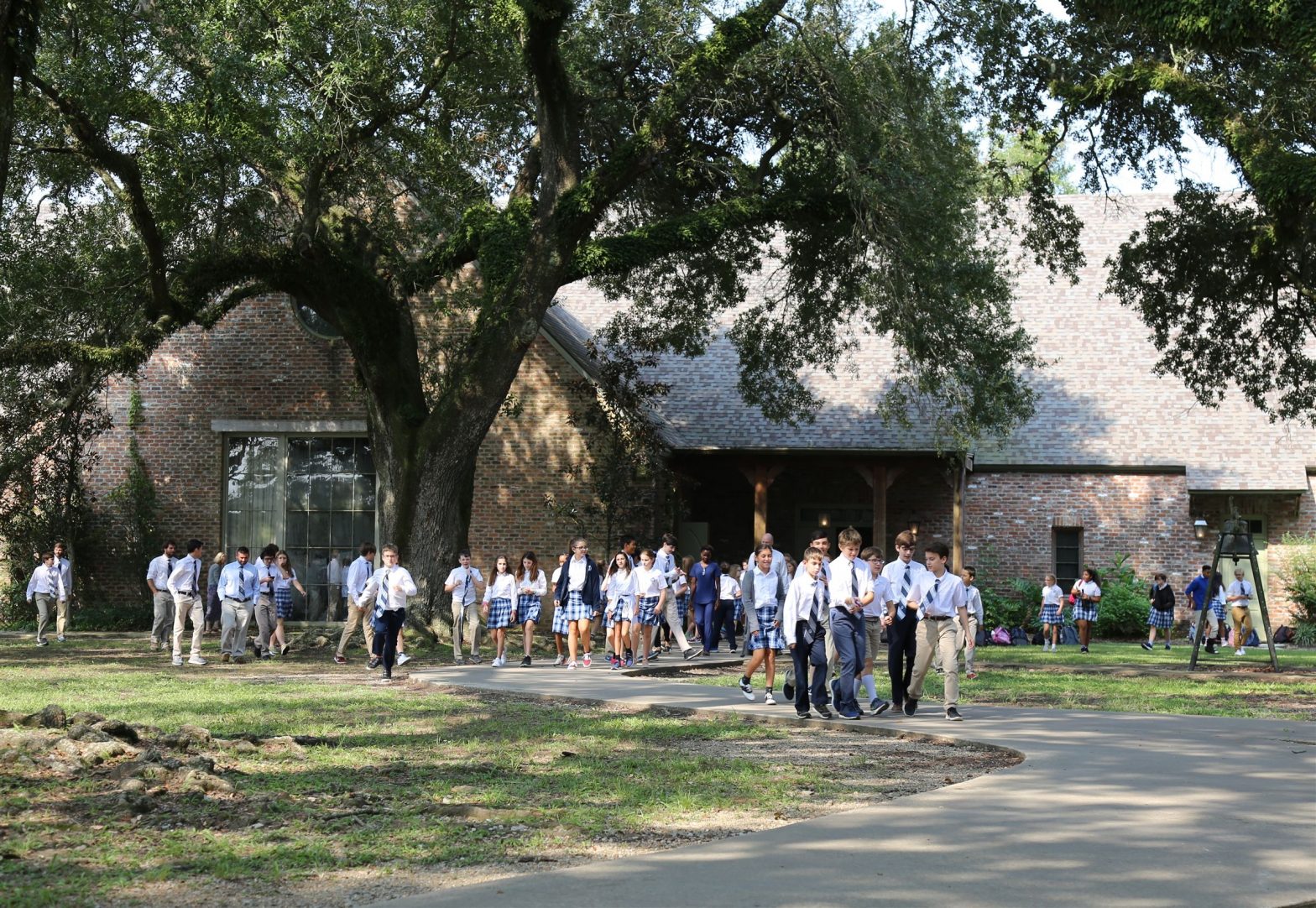 In the fall of 2018, the Episcopal School of Acadiana (ESA) held its 17th annual Physical Science Refrigerator Boat Regatta. Equipped with a cardboard appliance box, silicone sealant, duct tape, plastic ties, paint and a couple of weeks to work, each group of two to three students crafted a boat designed to carry one passenger through a course at nearby Spanish Lake, and to allow the paddler to pick a pumpkin up out of the water along the way. They also predicted the boat's draft when loaded according to Archimedes' Principle. This challenge is issued to ninth grade students each year. On the day of the regatta, upper school students, siblings, parents, and teachers lined the course to see which boats survive the test.
"In order for these students to learn physical science, I think they have to have a physical experience," says teacher Bullard Jones. "When we have the students build these boats, they're intentionally given supplies that you're not supposed to make a boat out of… It gives them the opportunity to see that sometimes you work really hard on something and it doesn't go the way that you planned, and that's okay. That's part of science. That's part of life."
The video of the 2018 boat launch was created by a student in the ExLabs Creative Communication class. Working with ESA's visual arts department co-chair Jennifer Graycheck, '01, and Brett Landry, '95, an expert in marketing, visual arts and communication who joins the group via Skype, the ExLabs students learn concepting, storyboarding, filming and editing, and develop short videos that celebrate the ESA spirit. Through group and individual projects, ExLabs artists are gaining technical expertise while developing confidence in their communication skills. At the same time, their videos are helping to share ESA's stories on the school's website and via social media.