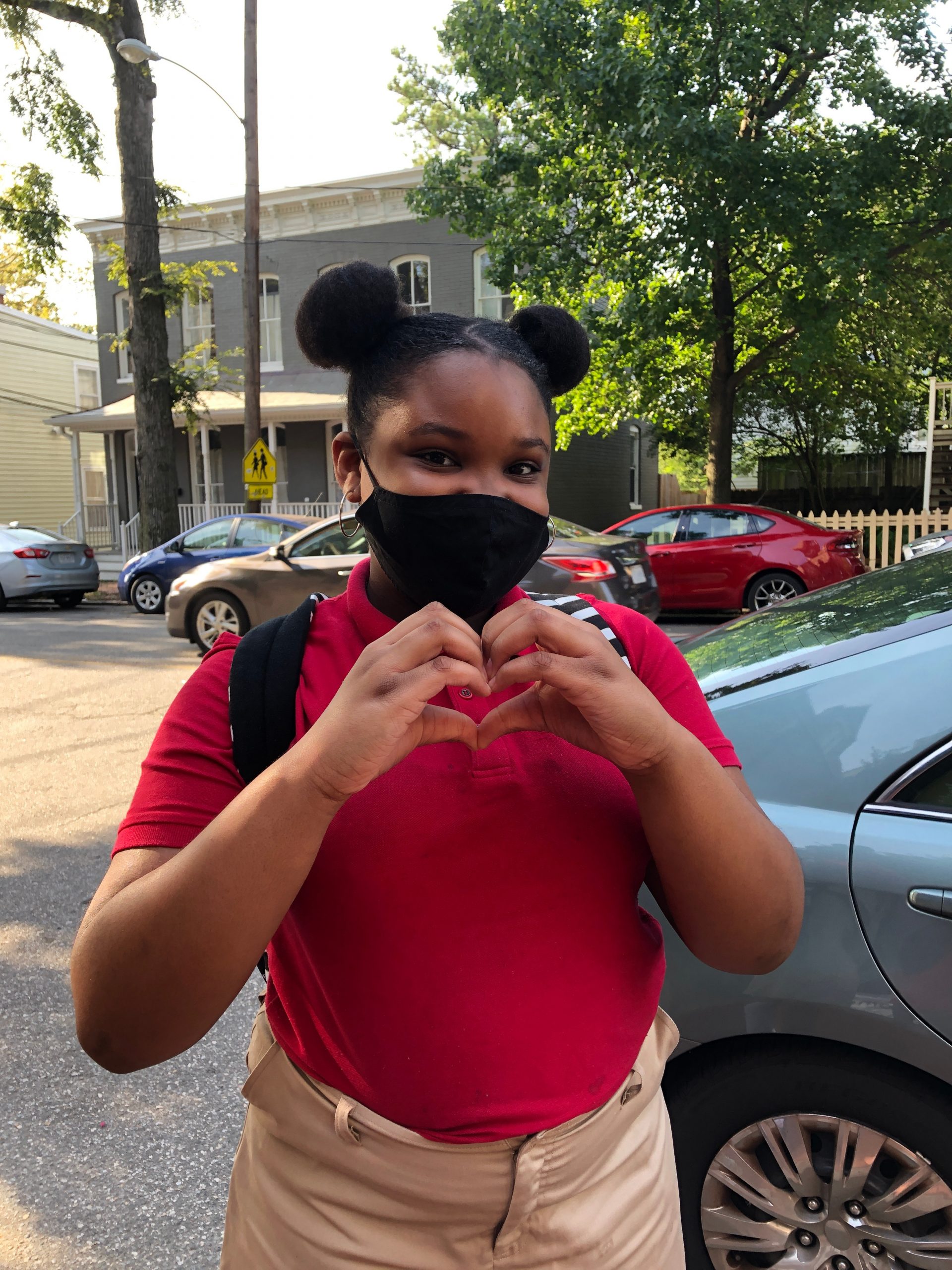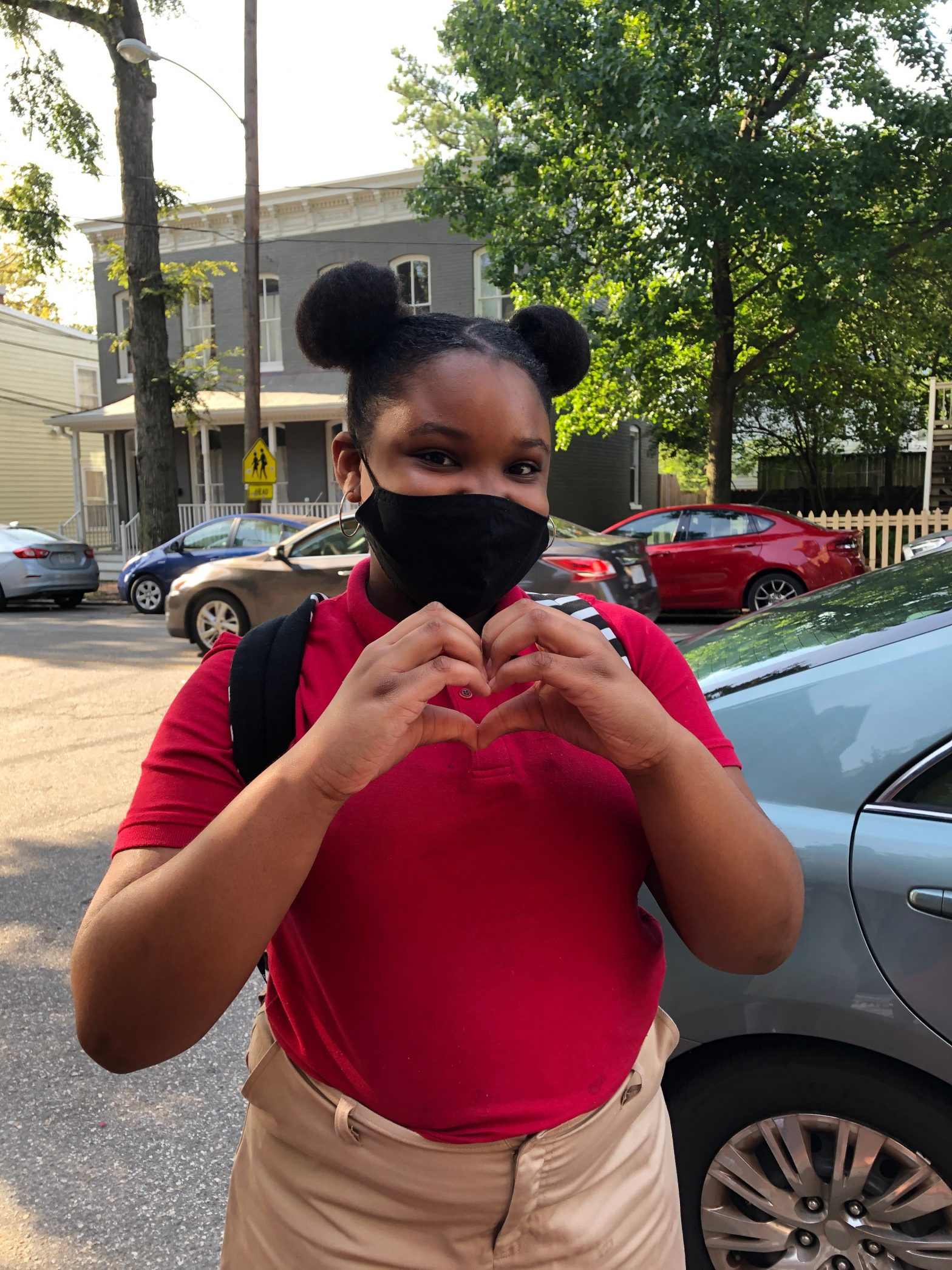 COVID-19 presented many challenges to the St. Andrew's School (SAS) community, but with the help of community partners like the National Association of Episcopal Schools (NAES), SAS was able to continue providing its whole child approach to education—even virtually. 
Aiden, 5, started Kindergarten at St. Andrew's School (SAS) in the Fall of 2020. 
"Intellectually, he is very astute, yet, he's also a new 5-year-old," John, Aiden's grandfather says. "He's never satisfied with just the surface of understanding. He is constantly on a quest for the depths of knowledge."
Aiden started his school career during the most unprecedented and unpredictable year. Since the Spring of 2020, SAS has switched back and forth from hybrid to virtual learning. 
"I'm really impressed that he's engaged in his virtual class. At 5 [years old] it's keeping his attention and he's engaged…That's what has given us comfort in sharing my grandboy with [the school]…I am thankful for this opportunity for my grandson to thrive," John says. "He has taken a hold of learning…This is going to be one heck of a great ride."
During the 2020-2021 school year, SAS implemented a virtual learning program that focused on students' individual growth, tended to their social and emotional wellbeing, provided myriad academic enrichment opportunities, and focused on each students' intellectual, spiritual, creative, and social development. Most of all, through synchronous and asynchronous online programming, students had the opportunity to engage on their own daily timelines, which in turn ensured an equitable remote experience for all. 
Despite all of the uncertainty caused by COVID-19, SAS managed to successfully engage more than 80% of students in virtual learning in the Spring. Thanks to our incredible team of teachers, and supportive funders like NAES, our program continued with mindful moments, PE classes, and everything else in between.
Whitney, an SAS parent, says she was comforted and encouraged by SAS' approach to virtual learning.
"I think the planning and prepping was amazing. The Zoom meetings for parents kept us informed and were very planned out, as well as the presentations. They covered all of the questions that we had," she says. "I know that this is all new to everyone, but we had no worries about school starting with SAS."
The Rev. Andrew Moore, SAS' chaplain, says that despite all of the uncertainty over the past year, the school's culture was a reliable constant. 
"It was meaningful to me on a regular basis to affirm that even though so much was changing, here are the constants: 'God loves you, people at St. Andrew's School love you, and you're going to be OK.' And I think that's a message we all needed to hear," he says. "It helped cut through the fear and anxiety that understandably was so prevalent. And the really great thing is, this is not a new message for the school. It's just being reiterated."
COVID-19 definitely interrupted SAS' typical programming. Everyone missed being in person, sharing meals, attending Chapel, playing music together, and running on the playground. At the same time, SAS was able to pivot to virtual and hybrid learning in a way that supported all members of the community.   
SAS could not have done it without committed partners like NAES. With the help of NAES, SAS continued to meet students where they are—even during a global pandemic. 
The SAS community is strong. And we're strong because of committed partners like NAES. 
About St. Andrew's School 
St. Andrew's School (SAS) in Richmond, Virginia is an independent K-5 elementary school that has been in continuous operation for 127 years. We provide a nurturing and comprehensive whole child approach to education. Rooted in our Episcopal identity, this holistic approach focuses on the mind, body, and soul of all 96 students.
SAS' mission is to transform lives by providing quality, progressive education to children from families with limited financial resources through a full scholarship for every child. Our whole child approach to education consists of six fundamentals: Academics, Social and Emotional Learning, Visual and Performing Arts, Wellness and Nutrition, Family Engagement, and Graduate Support.