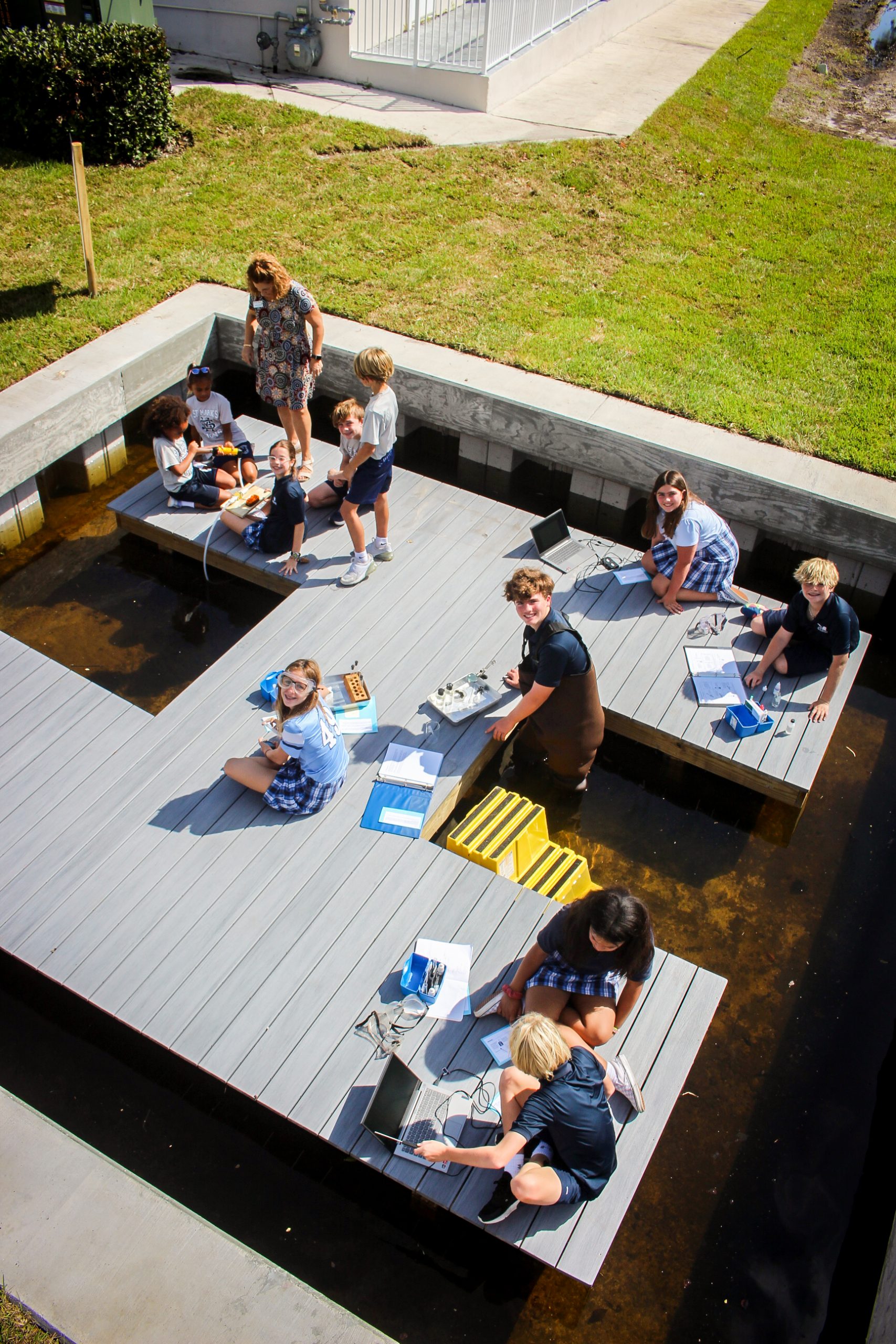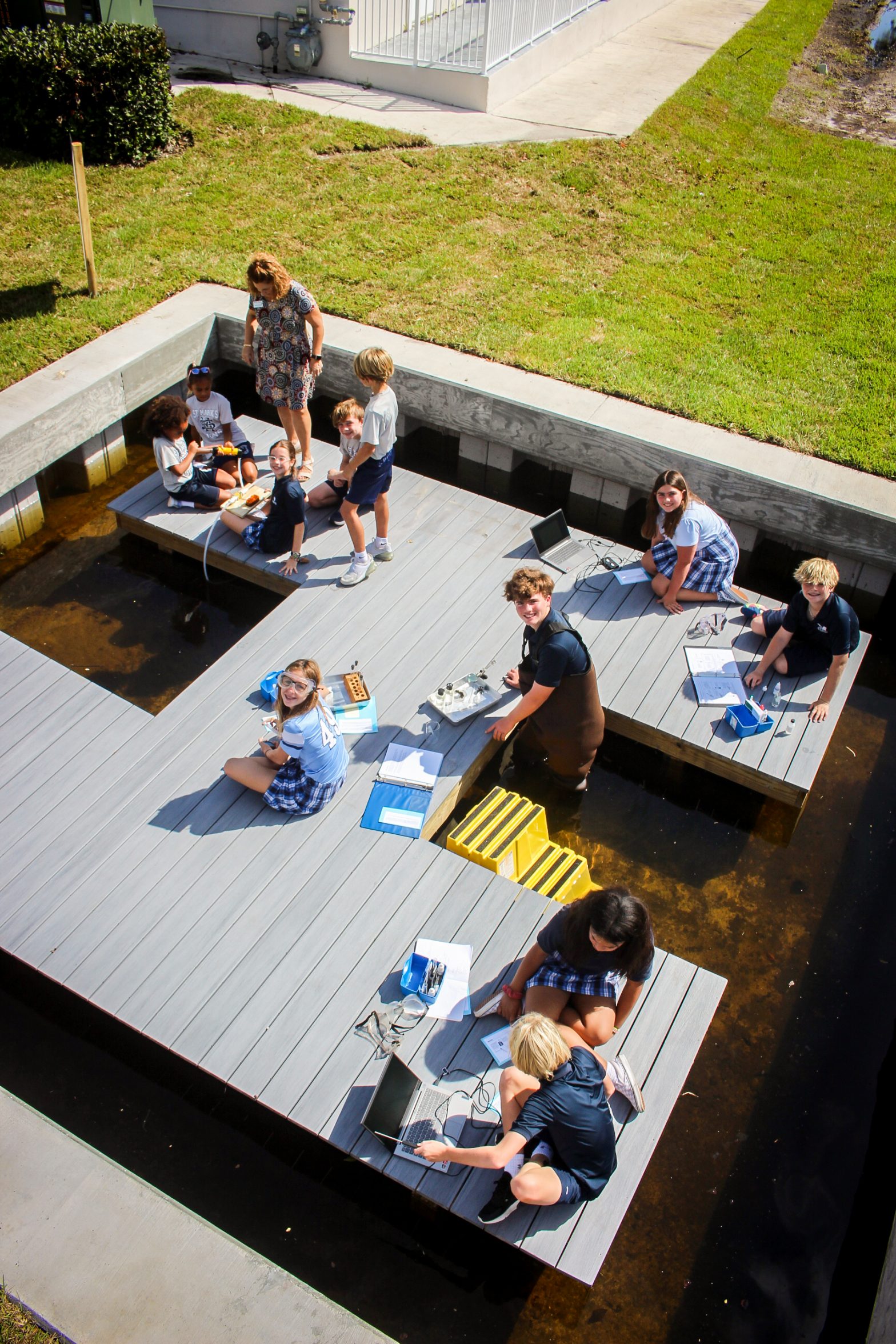 Sealab was born from the idea of inspiring students to be problem solvers to local sustainability challenges. Back in 2019, the greater Fort Lauderdale business community was waking up to the effects of sea level rise but was challenged by the current costly methods for seawall construction. We thought our kids could provide out-of-the-box thinking in designing and testing in real tidal conditions economical sustainable seawalls that would help our neighbors and businesses protect their property and way of life here in Fort Lauderdale and possibly beyond. SeaLab was thus born and from it the uses and potential to tackle challenges in water quality, flooding, micro-plastics, forever chemicals and so much more as we have only begun to realize what a research and testing structure this could be for our students, educators, and researchers.
First and foremost, SeaLab is to bring awareness of the challenges facing our community and be a model for other communities. We know many of these water issues will not be resolved quickly but are ones that will need decades to solve. Thus the goal is to challenge our students to be problem solvers now and get involved so that we are not retraining or having to educate them on the issue when they are adults. If we can empower them now at a young age with the knowledge and possibilities of solving this, we have a real chance of speeding up the timeline to possible solutions. Too often we wait to get our children involved in challenges for our community because we perceive the problems to be too difficult; or, we present the problems in a way that dissuade our students from trying to help solve them. Then as adults, they either are un-interested in helping or feel their impact will have little effect on solving the problem. We want to teach our students to be solution makers not passive observers. SeaLab is a 20 x 20 foot man made tidal pool behind a seawall on a river basin that has a 2-3 foot tidal surge twice daily. Holes were drilled in the wall separating the river from the tidal pool to allow for water and sea life to naturally flow in and out with the tides. An internal dock structure helps students access the water to conduct experiments in addition to specifically designed holes in the seawall that allow for flow instrumentation and other tools to be attached.
The curriculum is being developed in conjunction with Nova Southeastern University Halmos College of Arts and Sciences and Guy Harvey Oceanographic Research Center and the University of Miami Rosenstiel School of Marine and Atmospheric Science. Students will be learning about how to engineer effective barriers to SeaLevel rise and tidal flooding, water quality and how to measure it, identification of microplastics and their sources as well as forever chemicals to name a few. Our partnerships with the Universities will enable the curriculum to reflect current research at the university level which means our students can start at a young age and continue all the way through graduate studies if they want.
For more information about SeaLab, contact Dr. Spencer Taintor, Head of School at staintor@saintmarks.com.