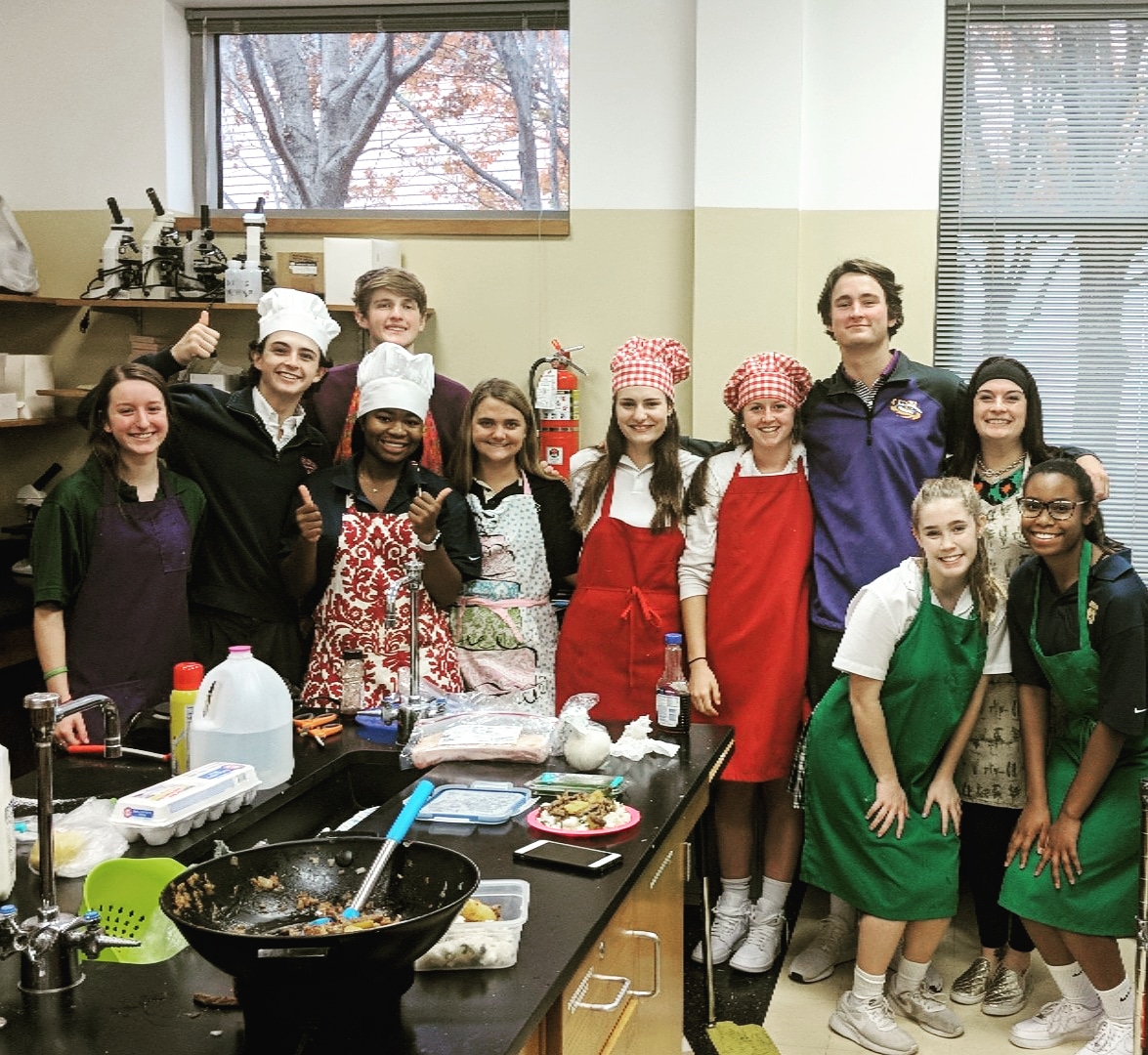 Earlier this semester, 10 students at The Episcopal School of Dallas entered the Chopped kitchen – aka the ESD Food Science lab. Students were tasked with creating a dish using the three mystery ingredients in the basket: oranges, mint, and bacon. Their final dish must include a total of seven ingredients, including the three mystery ones.
Like in the "Chopped" kitchen, students had access to all the tools in the Food Science lab and a budget of $30 to purchase any ingredients in addition to the required three. They prepared three plates of their dish: one to share with their partner, one to share with the class, and one to share with the judges. Students were judged on overall appearance, taste, smell, and creativity.
Food Science students Jay Browne '19, Jake Carrell '20, Mackenzie Fain-Parish '19, Andrew Griffin '19, Truman Litle '19, Emma Name '19, Hannah Nwakibu '19, Bella Scott '19, Caroline Singleton '20, and Karenna Traylor '19 were organized into teams of two, where they researched and wrote a recipe denoting all of the requirements and ingredients to create their dish. They then had 45 minutes to create their dish before the judging.
Some of the dishes created were:
– Bacon-Panko encrusted air fried chicken breasts in a homemade orange alfredo sauce with mint garnish
– Orange mint glazed & broiled salmon with loaded bacon baked potato salad
– Bacon-laced waffle with orange mint syrup
– Orange beef and bacon stir fry with mint rice
– **The winner: Bacon wrapped asparagus with fried halloumi cheese with a balsamic orange-mint dressing and homemade candied pecans
Not only did students practice the knife cuts they've learned throughout this semester, but also practiced meal planning and budgeting to create their individual dishes. Keep up the great work, Chefs!