This video series supports the book Making Room for Everyone by Bill Gordh. The playlist automatically starts with the first video in the series. Click in the top right of the video screen (or click here) to view all videos in the series. A description and table of contents are available below the video.
---
---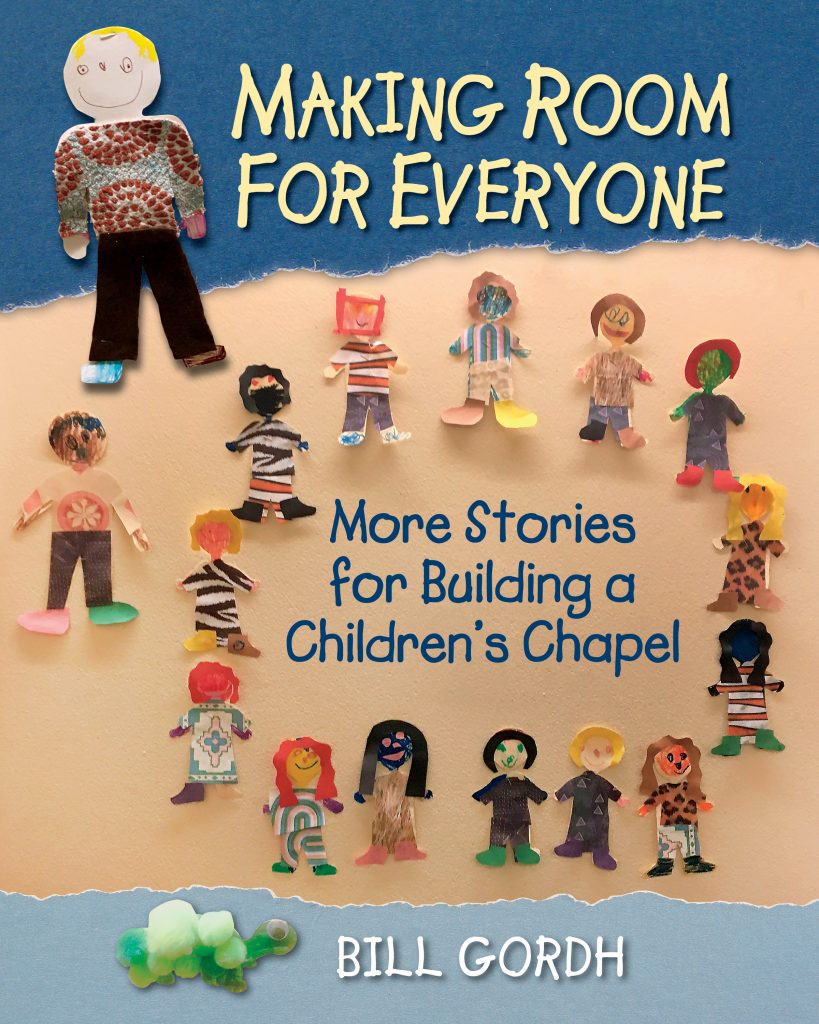 Working with the same overall themes of his first book, Building a Children's Chapel: One Story at a Time, Bill Gordh presents a wide range of folktales from around the world, stories from different faith traditions, and some updates of the original volume. The stories are presented to be told aloud, complete with storytelling tips and musical suggestions for each. Thirty-five curated folktales and stories from Christian, Jewish, Buddhist, Muslim, African, Asian, Scandinavian, and Native American traditions support the values that many desire to instill in children. As an award-winning storyteller, banjoist, author, and educator, Bill Gordh offers a storytelling approach that honors both the source material and the children who listen.
Those who are engaged with the spiritual growth of children will find this book invaluable.
Age range: 3 – 11 years old, Grade Level: Preschool – 5th grade
---