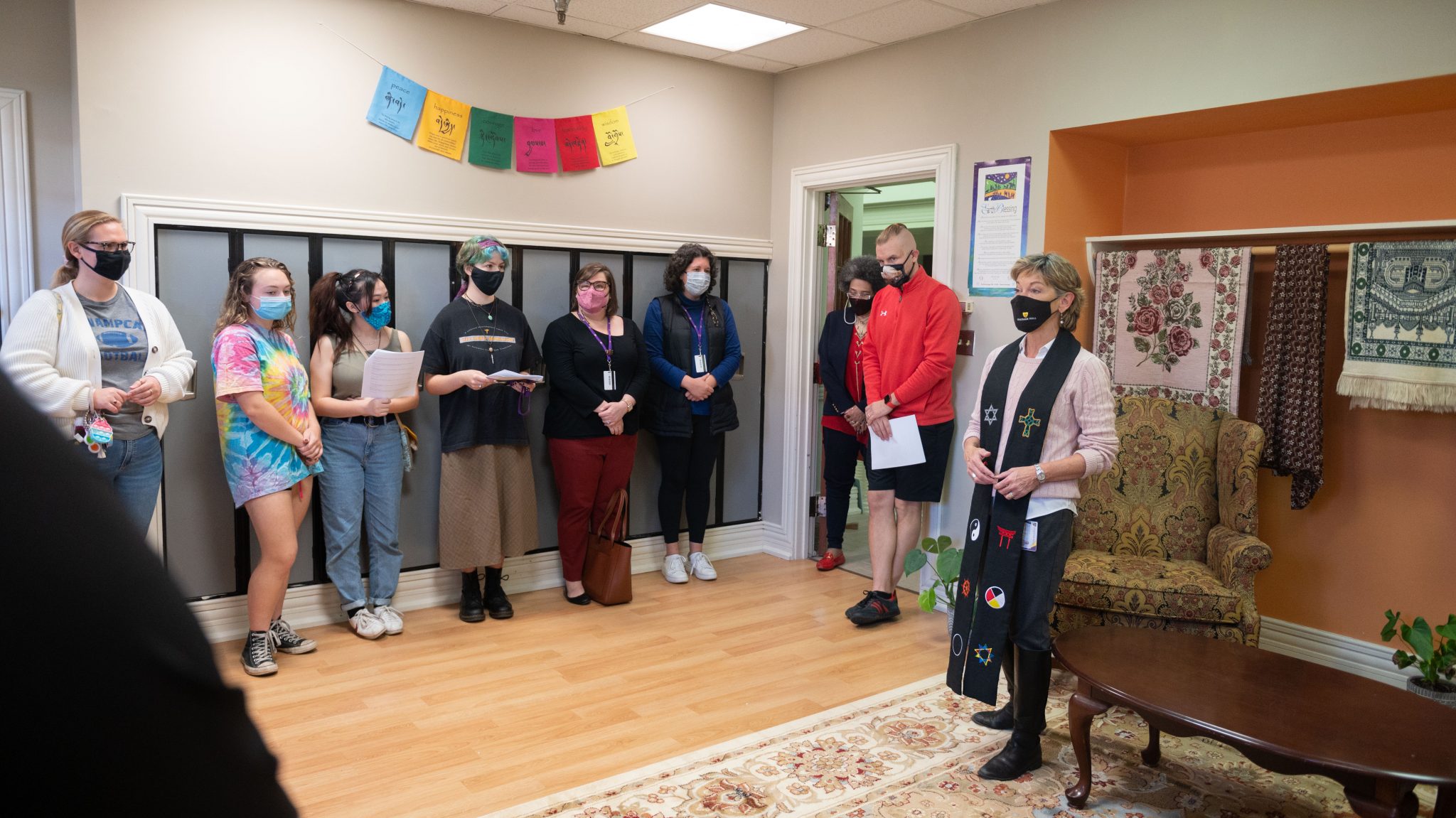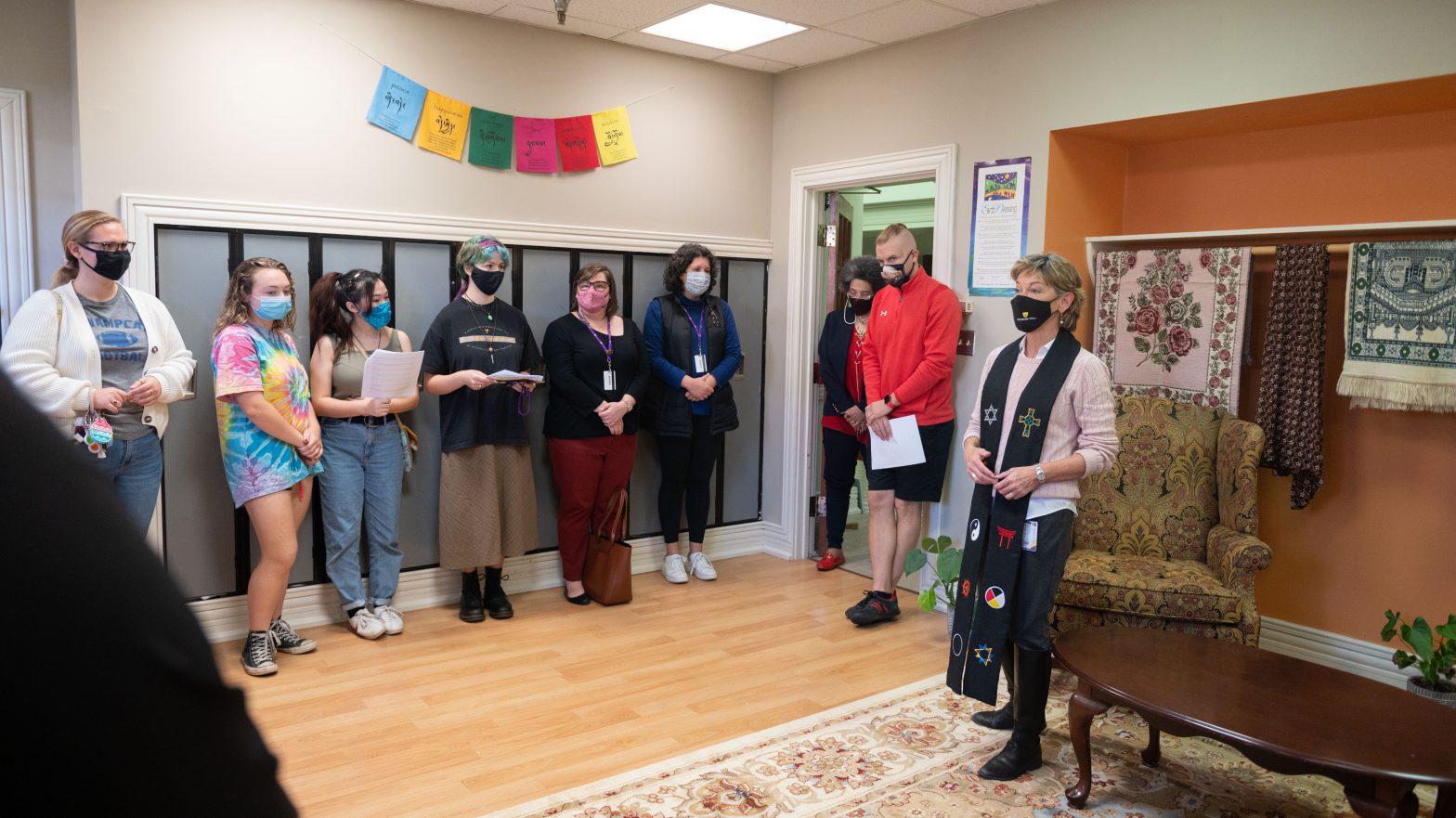 Chatham Hall's new Multifaith Prayer Room was officially opened and dedicated on Nov. 11. Head of Spiritual Life Ellie Larsen '22 cut the ceremonial red ribbon, while Chaplain Beth Barksdale led a short service for assembled students, faculty, and staff.
"This space was formerly known as the Keystone Room on the lower floor of Dabney Hall, and it has been repurposed to offer members of our community a sacred place where people of all faiths and religious traditions may retreat for prayer, meditation, and spiritual activities," said Barksdale. "The room also adjoins the lower floor restroom in Dabney for easy access to water, especially helpful for rituals that involve hand and foot washing."
The dedication included an overview of the norms for room use, an explanation of various features and functions, prayers from several faith traditions, a Litany of Gratitude for Religious Diversity, and a blessing for the room. The students, faculty, and staff who gave up their time to make the room a reality were also acknowledged and thanked.
Larsen was tasked with organizing the room redesign according to the needs of the community and keeping everything on schedule and within budget.
"We integrated a number of features to ensure that the room is accessible and welcoming to all," she said. "We have various books and prayer resources in the room for students who want to learn and explore their spirituality, prayer beads, prayer mats, singing bowls, foldable stools and floor cushions, battery-operated candles in various shapes and sizes, and more."
While many tools for prayer practices are already available in the room, representing symbols of the world's major religions, additional tools will be added in the coming weeks. Several more bells have been ordered as well as signage for the room's use, and a Tree of Life decorative motif are updates expected very soon.
"We hope all members of the community will stop by the room frequently, and notice the subtle changes," said Barksdale. "Reflecting our ongoing commitment to inclusivity and religious diversity as we support the needs of our community."