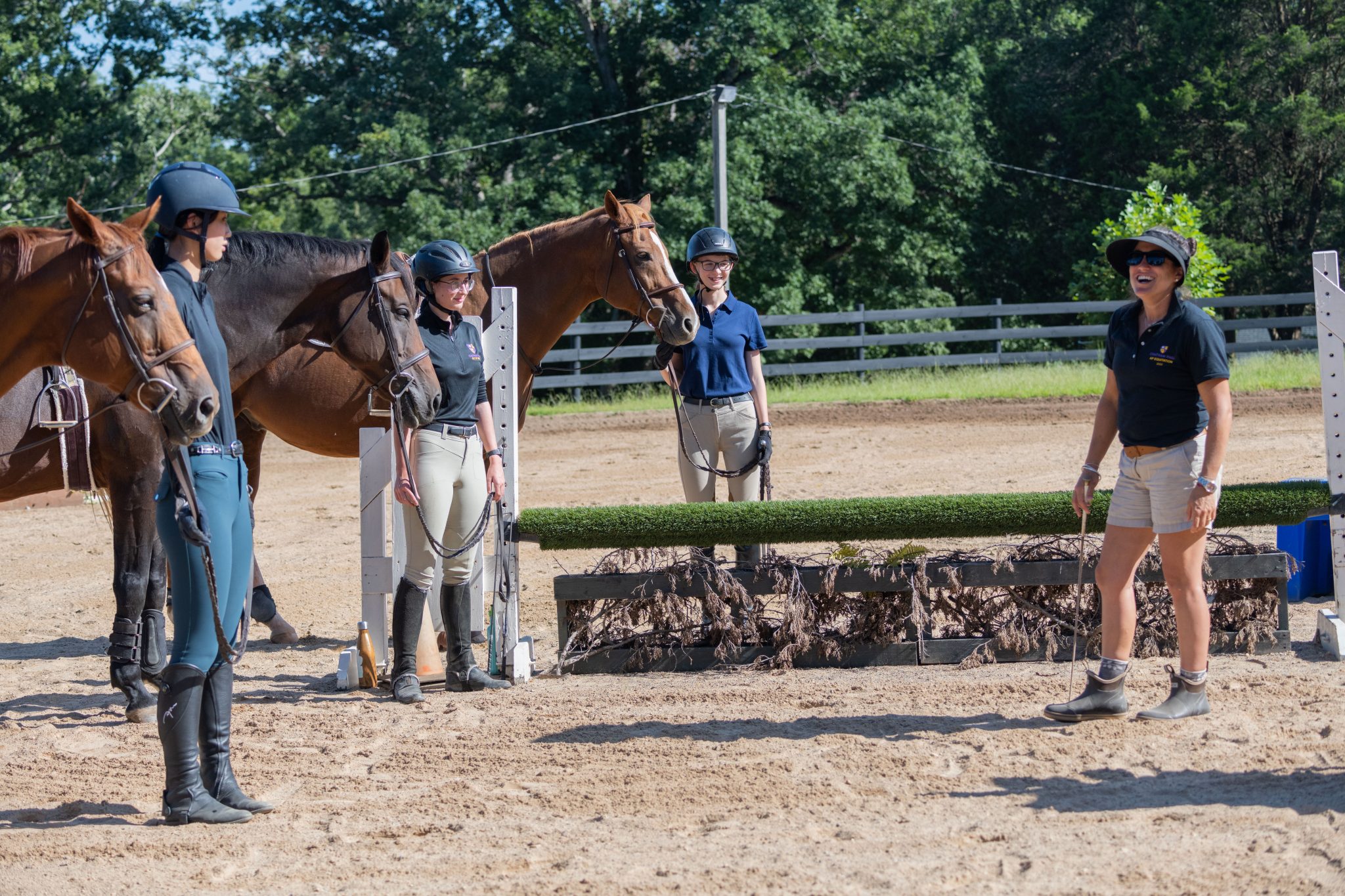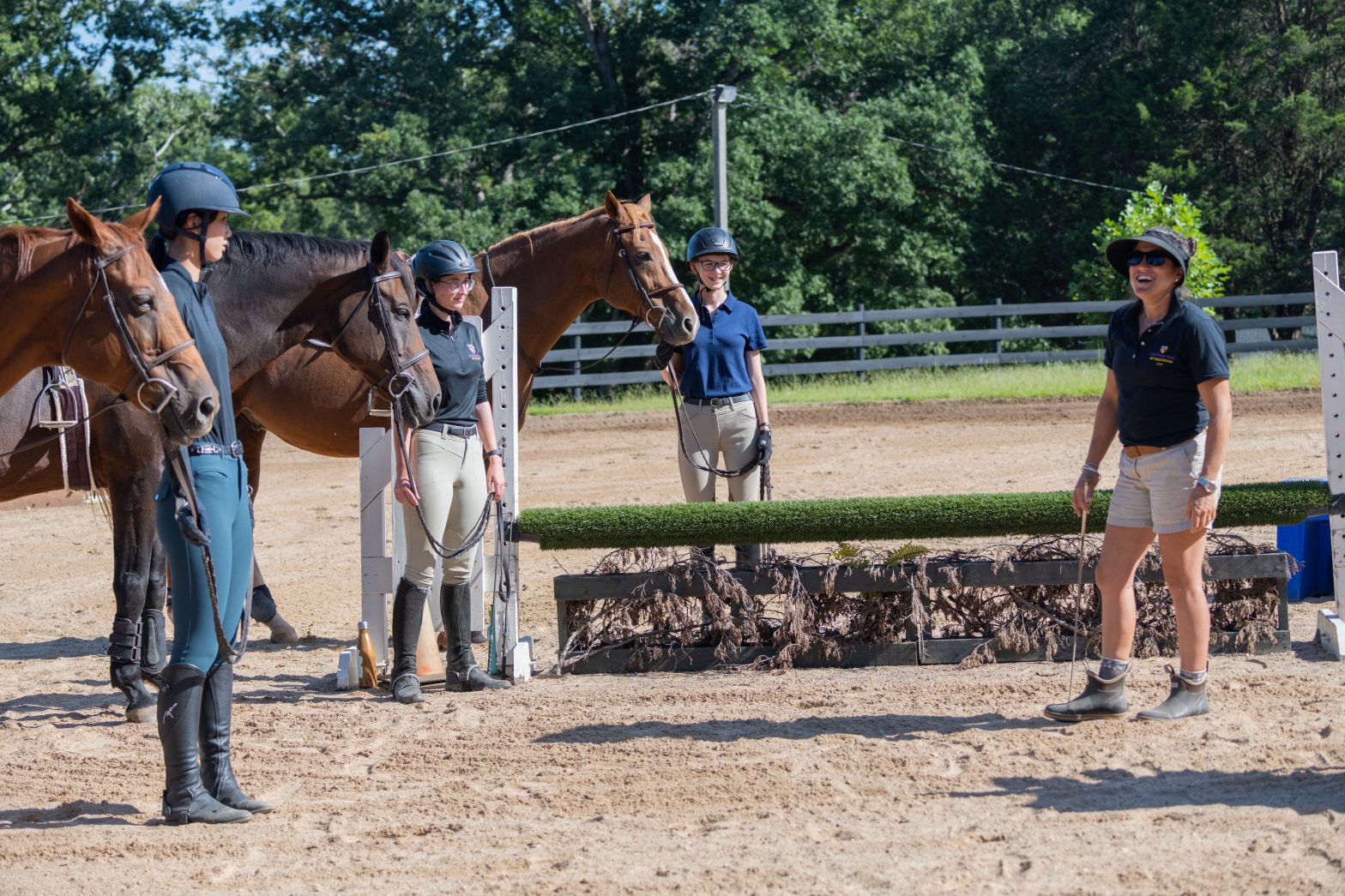 Chatham Hall has been honored by the United States Hunter Jumper Association (USHJA) as a Recognized Riding Academy.
According to the association, the USHJA Recognized Riding Academy Program acknowledges lesson programs, riding facilities, equestrian schools, and other types of educational equestrian programs that emphasize horsemanship and sportsmanship, promote safety, and offer introductory Hunter/Jumper lessons. These programs create a foundation for well-rounded equestrians who benefit the entire sport, and this recognition is designed to encourage the continued development and growth of these types of programs across the country.
"With all three Chatham Hall instructors being USHJA certified, and now the program having this recognition, it is evident that Chatham Hall is committed to teaching the American Forward Riding System as well as proper horsemanship as outlined by our national governing body. We are committed to upholding a level of excellence and safety within our sport and this is public acknowledgement of that commitment," said Director of Riding Ally Doyon.
The recognition will also allow the school to participate in the RRA Honor Roll, which will spotlight its horses on a national level, and celebrate exceptional students by awarding them with an RRA Honor.