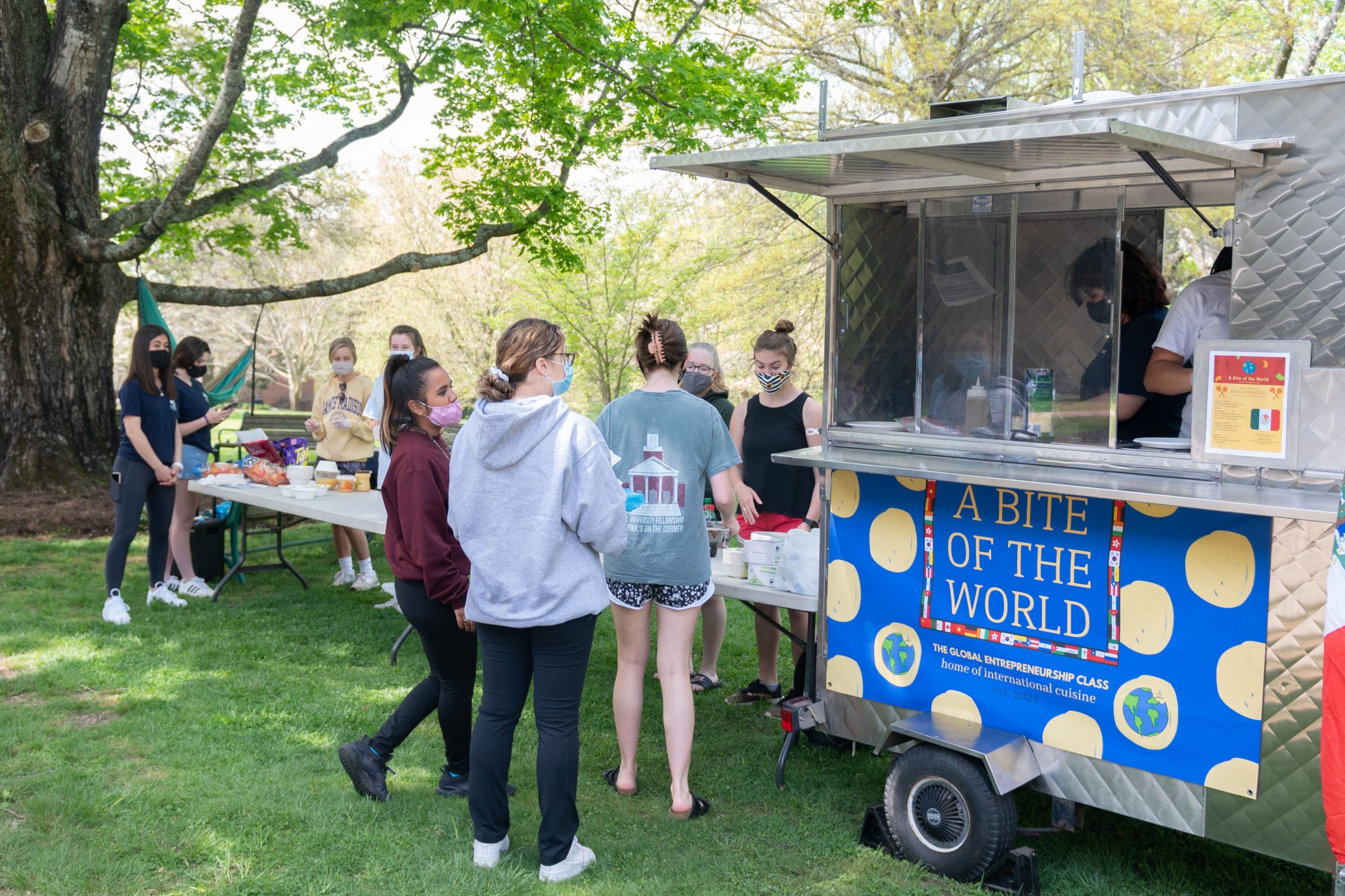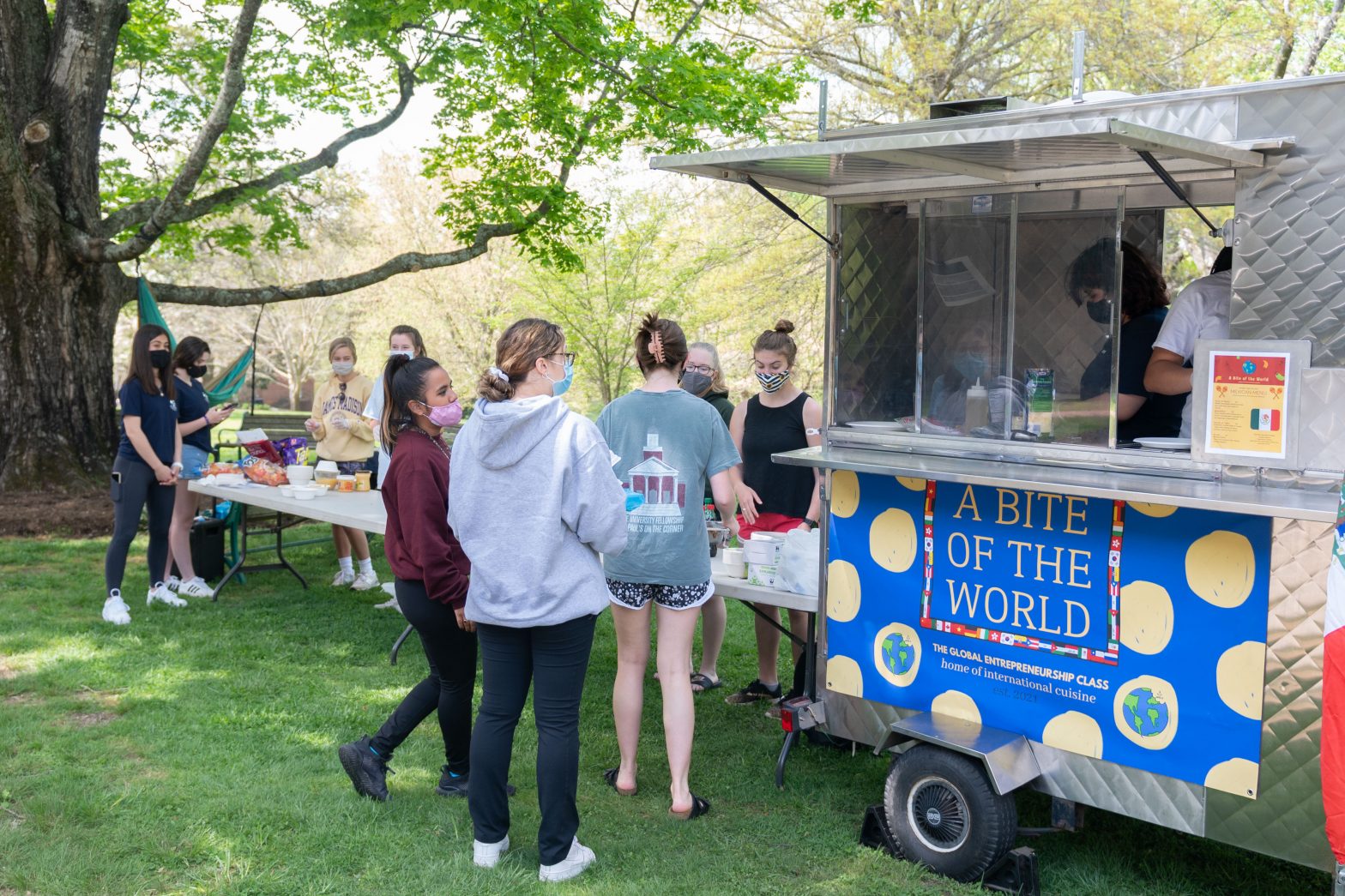 A good idea can be a powerful thing, especially when combined with tenacity, hard work, and teamwork. The six students of Chatham Hall's spring 2021 Global Entrepreneurism class had all of these characteristics and a great idea: a food truck for the school community to replace the outside food trucks that were brought on campus throughout the COVID-19 pandemic.
"With all the food trucks coming on campus, everyone was so excited, and we were too. We thought, 'why bring all the trucks to campus when we can create our own?'" said Alexis Phan '22.
What started as a question about how much it costs to bring food trucks to campus turned into a full-fledged business proposal. Led by Ms. Beth Barksdale, Antonia Lofink '21, Quiana Rodriguez '21, Kala Saliu '21, Katie Spannaus '21, Taylor Xu '23, and Phan all spent months researching protocols, procedures, availability of food trucks, and much more in preparation for launching A Bite of the World (BOW).
BOW features different cuisines from different cultures each time it's open. According to the students' proposal, "this business presents students with a weekend activity, volunteer opportunity to gain work experience, and a space to share their culture. Simultaneously, A Bite of the World will enhance Chatham Hall's goals and values."
Throughout the planning process, the students pivoted several times, including from a food truck to a food cart when it was being sold locally.
"It was a journey to the food cart," said Phan. "For entrepreneurs, pivoting is inevitable. We were searching for a food truck or food truck rental and couldn't find any, so we thought about contingency plans of making a food truck simulation. But then after Spring Break, a miracle happened, and we found out about a food cart right here in Chatham!"
From there, students began the work of bringing the cart, and their business proposal, to life. They chose the first cuisine to feature, Mexican, with dishes courtesy of Dora Amezaga Mendoza '22, and recruited a number of volunteers to help prepare and run the cart.
"Our class divided up responsibilities," said Saliu. "Some of us bought food and took care of the budgeting, others prepared and served the food and took care of operations, and others coordinated volunteers so that they all had roles. We also had a project manager, so we were all involved in some way on launch day."
"I recruited student volunteers and got people excited about the launch and the food, so I was most excited to just bring the community together and into it. I couldn't wait for everyone to be a part of it," noted Spannaus.