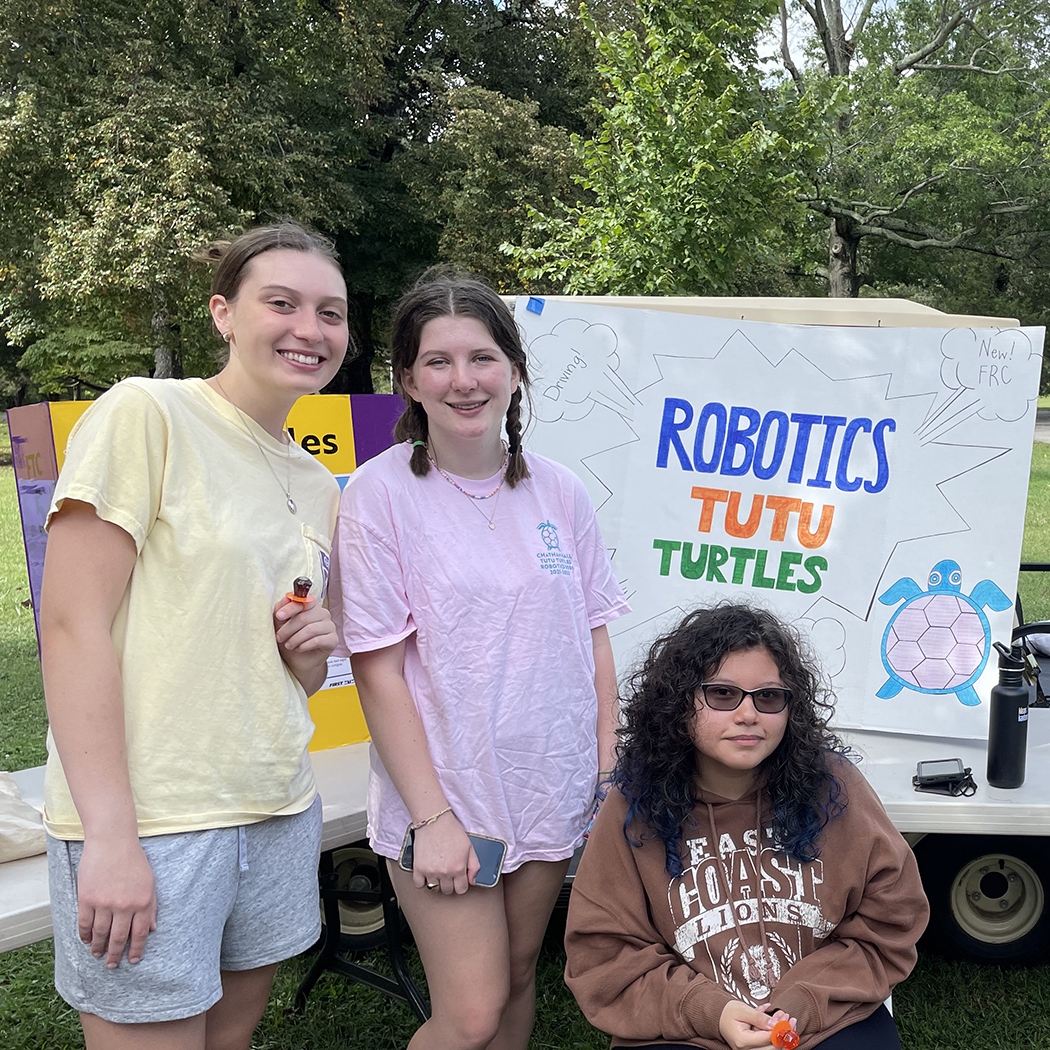 The TuTu Turtles, Chatham Hall's robotics team, will compete for the first time ever in the FIRST® Robotics Competition (FRC) in the 2023 season. They will now be known as Team 9003.
Known as the ultimate Sport for the MindTM," FRC combines the excitement of a sports competition with the rigors of science and technology. According to the league's website, "under strict rules, limited time and resources, teams of students are challenged to raise funds, design a team 'brand,' hone teamwork skills, and build and program industrial-size robots to play a difficult field game against like-minded competitors. It's as close to real-world engineering as a student can get."
Dating back to theTuTu Turtles' creation in 2012, the team has competed solely in the FIRST® Tech Challenge (FTC). This level of competition included middle schools and high schools, and featured a relatively small robot to play a game on a relatively small field. Instead of designing and building a robot of 18 inches to play on a 12 foot by 12 foot field, by competing in the FRC will require the team to design and build a robot of up to 60 inches and 120 pounds, as well as to play on a 25 foot by 50 foot field.
"I told the students that one of the things they're going to have to get used to is carrying the robot onto the field," joked team coach Dan Waters, who added that a 12 pound battery would also be part of the total weight.
Waters, who coached the FRC team at George Washington High School in Danville, Va. prior to beginning his tenure at Chatham Hall, is certain that the move up to FRC will be good for the TuTu Turtles.
"We made the switch at the request of the students," said Waters. "They are ready for it and excited for it. Once students had the chance to see the FRC games they thought it would be a lot of fun. The games are faster, there's more that they can do with the robot, it's just more fun and excitement."
The TuTu Turtles' FRC season will commence in January 2023 when this year's game is announced. Led by Estelle Mason '23 and Marland Bustamante '23, the team will participate in a condensed season compared to the FTC season, and will also have the opportunity to work on their robot during a January Term course at the School.