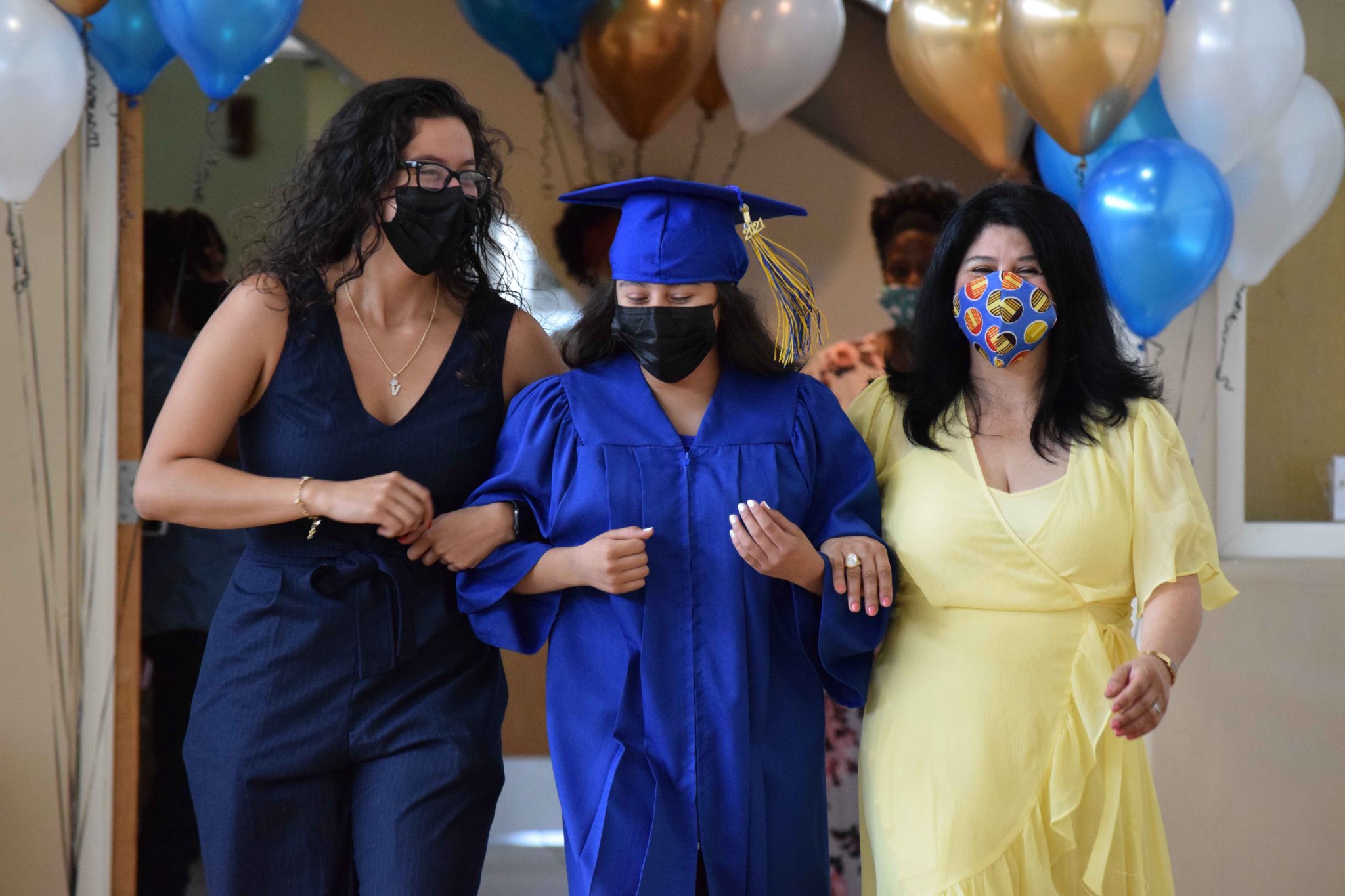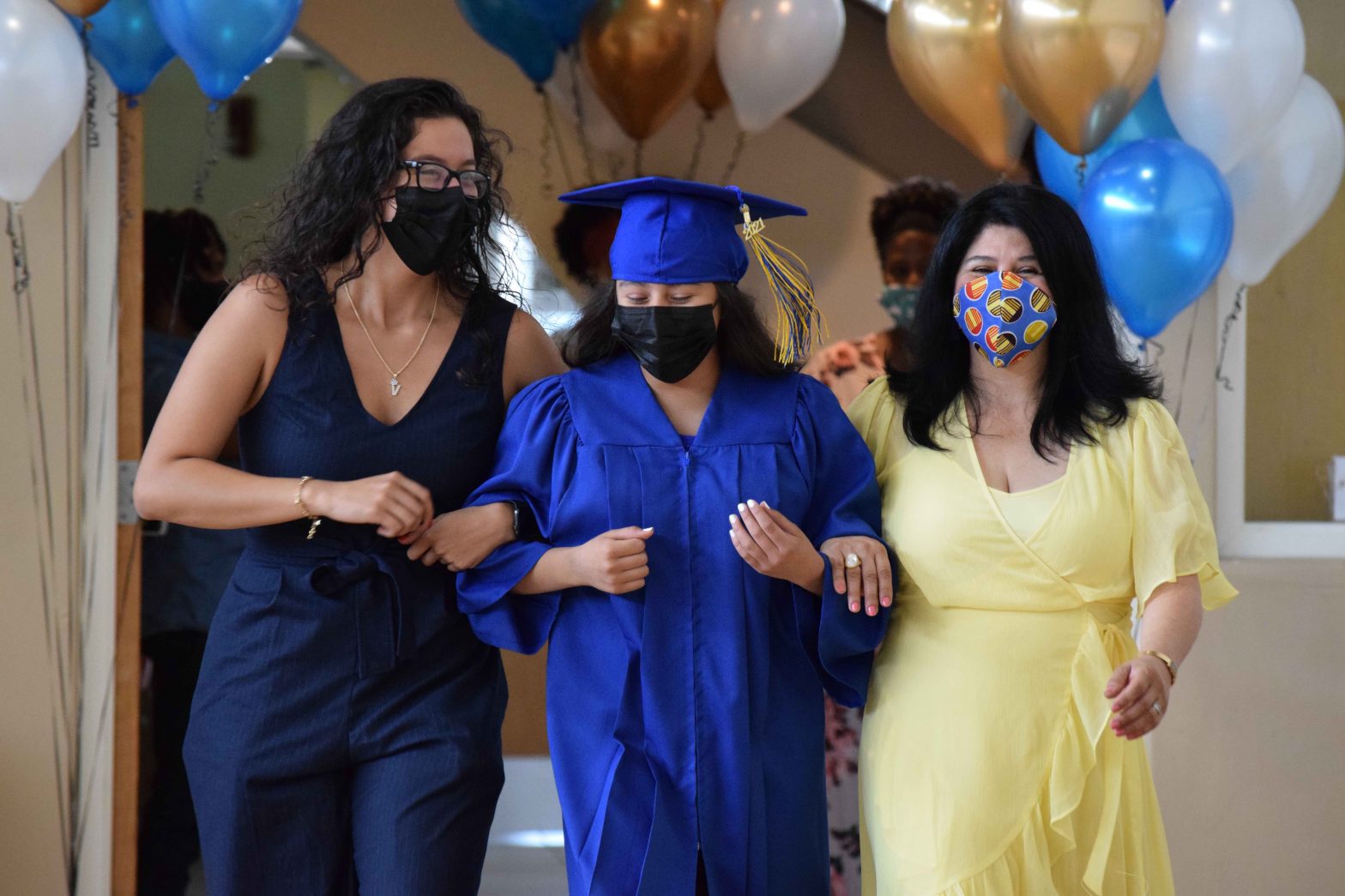 Here at Epiphany, we believe that every child is sacred, and our mission is to "never give up on a child." All our students are from families living below the poverty line, and many have been abused and neglected. They face many challenges and barriers to success as they move into high school and beyond, which is why we provide all of our graduates with the abiding support they need to flourish and to escape the cycles of generational poverty and "learned hopelessness."
The Graduate Support Team begins engaging with our students in 7th grade, two years before they actually graduate. The goal is to start a conversation about the "bigger why" behind education and to discuss the various options for high school, college and other post-secondary programs and career paths. This includes an annual Career Day where professionals from a wide variety of industries speak to our students about their future plans. Many of these professionals come from backgrounds similar to our students, and their presentations can be catalytic. Then, in the 8th grade, each student is assigned a High School Admissions Mentor on the faculty to help our students and their families navigate the admissions process. The results have been impressive. For example, this year, despite the challenges of the pandemic, all of our 8th graders have already been accepted to high schools which promise to fit each of them well, and all together, they been awarded over $1.7M in scholarships over the next four years!
Through high school, we stay in regular communication with all of our graduates, and here at our onsite Graduate Resource Center, which has an indoor basketball court and a weight room with cardio equipment along with high speed Internet, students have access to tutoring, mentoring, events, and workshops. We also provide SAT/ACT preparation and assistance navigating college applications, essays, tours and financial aid, as well as advice on alternative post-secondary options. In addition, to prepare our graduates for self-sufficiency, we provide workshops on financial literacy and life skills through our partners at Invest in Girls and Silver Lining Mentoring. With access to programs and resources like these, our graduates stay on trajectories of success through high school. Then, for our students headed to college, we offer our Gear Up for College workshop to ensure that the students who were admitted in the spring successfully enroll in the fall, after which our College Advisor continues to check-in regularly. After over 20 years, we have seen the positive long-term impact of providing our graduates with significant resources, guidance, and support. For example, in the Classes of 2014-2017, 54% of our former students have or are on track to graduate college, which is more than twice the national average of 24% for low-income students.* In further good news, one hundred percent of our graduates from the Epiphany class of 2017 graduated high school in 2021, an impressive feat during a difficult time.
To look behind the numbers, consider the example of Kate Cabrera '17, our first Epiphany Graduate to be admitted to Harvard College. Kate attributes a major part of her success to the community Epiphany built, one that encourages resilience and dedication, one where her mentors and teachers pushed her to become the best version of herself. She, herself, puts it bluntly. "Without Epiphany, I would not be where I am today."
Your loyal and generous support has helped Kate and hundreds of children like her. God bless you, and thank you so much for all your help. Friends like you make our work possible.
*National Student Clearinghouse Research Center: High School Benchmarks Report (2021)