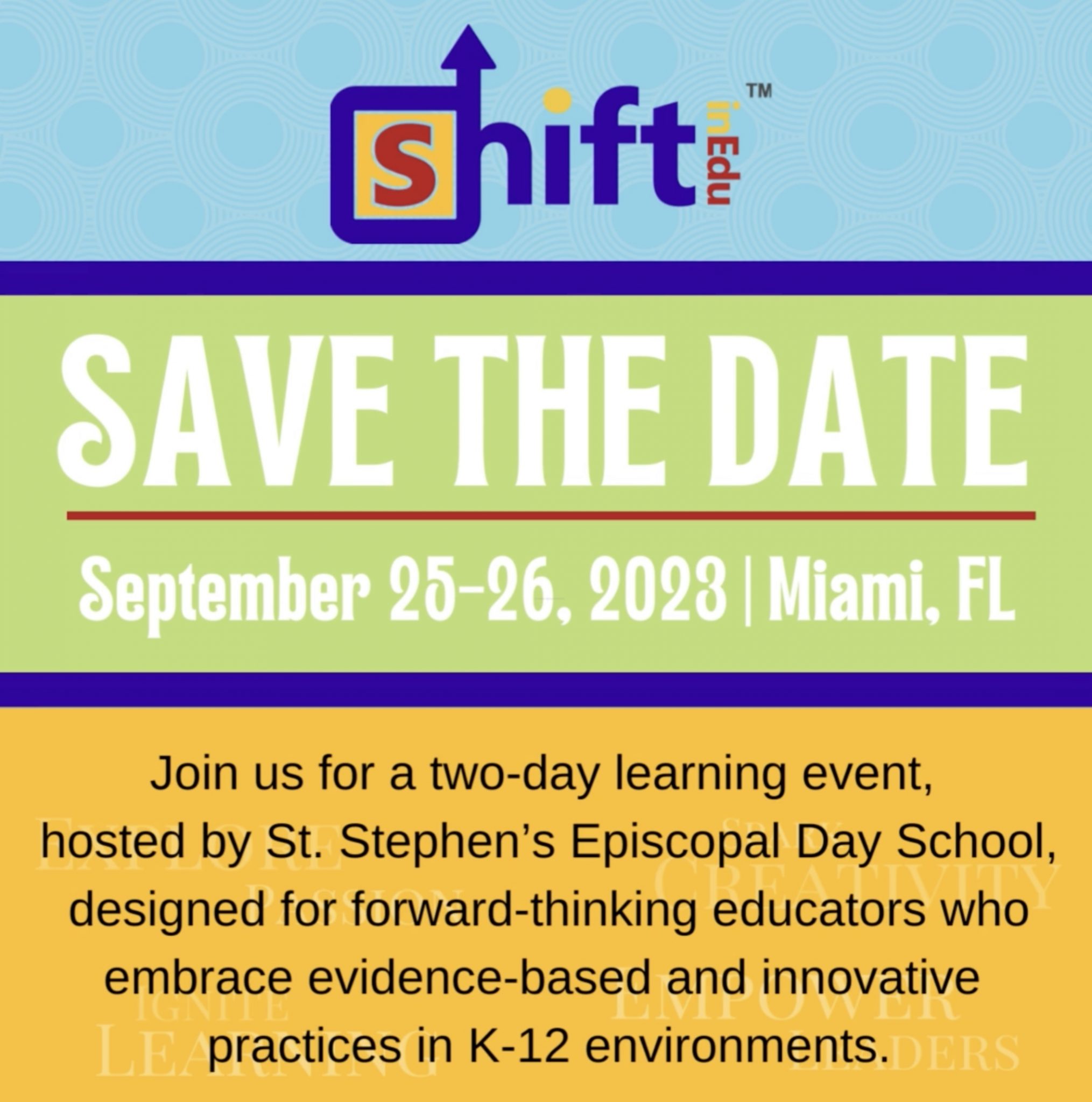 We are excited to announce the return of ShiftinEdu, a two-day learning event hosted by St. Stephen's Episcopal Day School and designed for forward-thinking educators who embrace evidence-based and innovative practices in K-12 environments. Attendees can learn from top educational thought leaders, researchers, and practitioners to gain a deeper understanding of how to design and deliver innovative learning experiences that prepare students for success. Keynote Speakers are Trevor Muir and Tyler Tarver. Featured speakers include Marquita Blades, Monica Burns, Carl Hooker, Clarisa Leal, Sabba Quidwai, John Sangiovanni, Ken Shelton, and Tony Vincent.
At ShiftinEdu, educators will have the opportunity to explore current trends, tools, and best practices to design engaging, relevant, and transformative learning experiences and environments. Participants will have the chance to attend various interactive workshops, presentations, and panel discussions covering topics such as Universal Design for Learning; artificial intelligence; executive functioning; diversity, equity, and inclusion; and student-centered pedagogy.
We believe this conference will catalyze change, inspiring and empowering educators to embrace new technologies and approaches that will transform the way we teach and learn. The conference will also provide ample opportunities for networking and building connections with like-minded educators.
Visit us at shiftinedu.com to learn more and register!