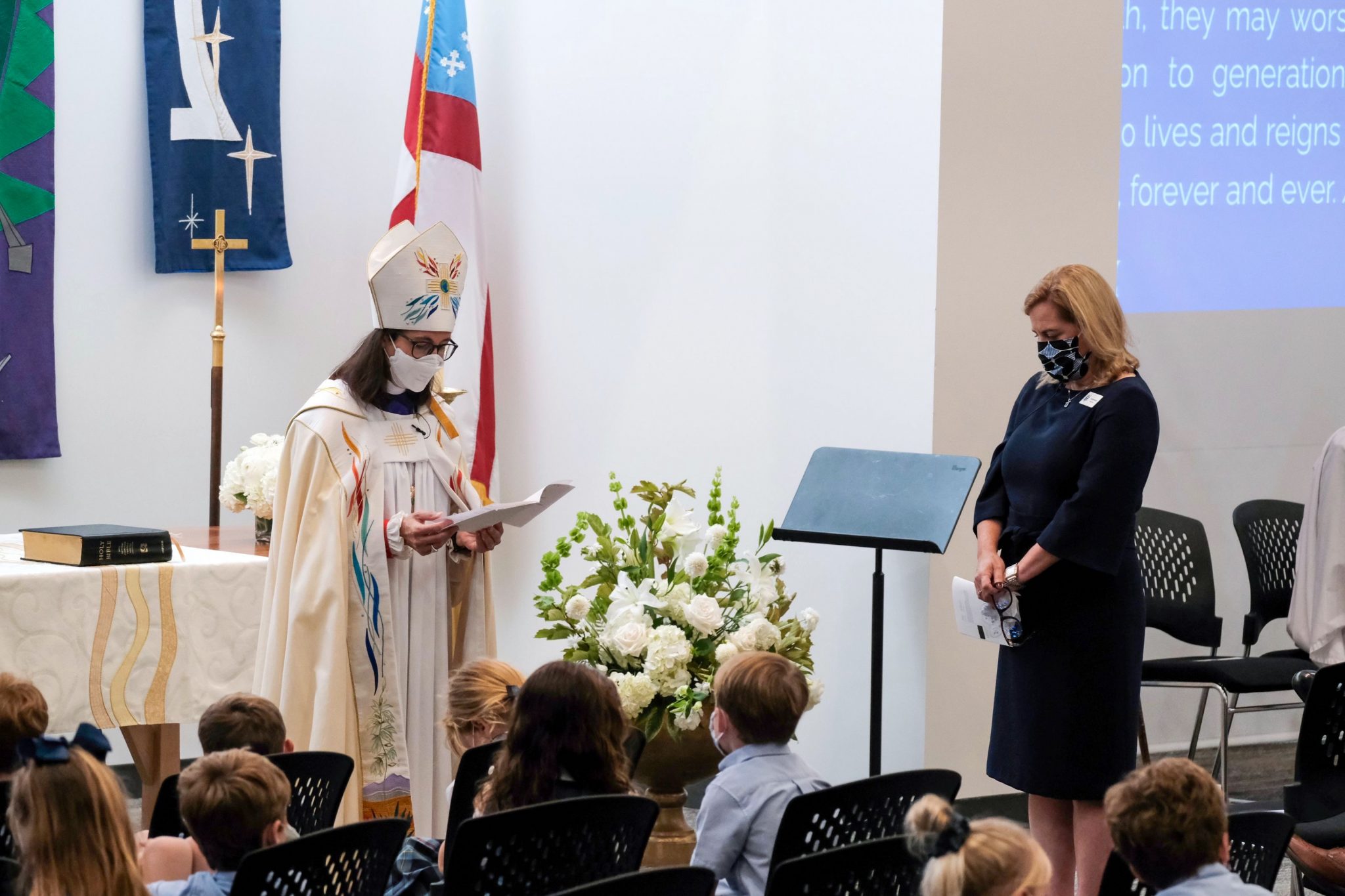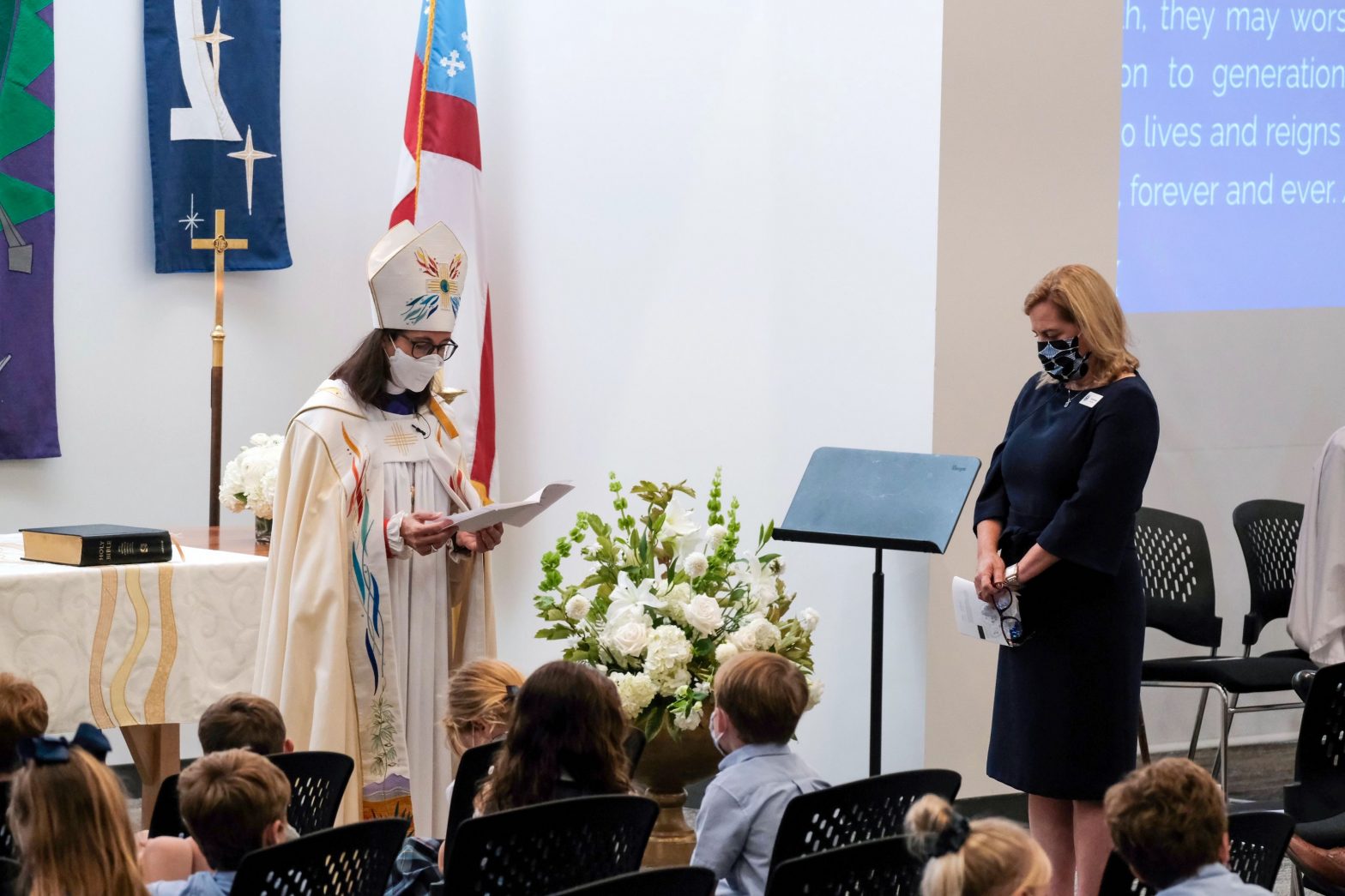 Trinity Episcopal School of Austin officially celebrated Jennifer Hill Morgan as Head of School with an Installation Service in Jane Hill Chapel on October 13, 2021. Mrs. Morgan stepped into her role as Head of School in June 2020, in a time of great uncertainty for so many, and continues to expertly lead the school through change and growth, always delivering on its mission and core values.
The service was rescheduled twice due to health and safety guidelines, and the service was ultimately held at limited capacity and live-streamed to the broader Trinity community.
The Right Reverend Kathryn M. Ryan, Bishop Suffragan of the Diocese of Texas, presided over the service, which included pre-recorded songs and hymns performed by Trinity students and messages from dear friends and colleagues. A personalized video message from The Most Rev. Michael Bruce Curry, Presiding Bishop and Primate of The Episcopal Church, was an extra special element.
The service concluded with all students, pre-K through 8th grade, lining the courtyard and serenading Mrs. Morgan with her favorite often-sung-at-Trinity song, "Crowded Table."
"I am humbled, honored, and so proud for our school," said Mrs. Morgan. "The student participation was a huge surprise and an incredible gift. I have big work to do to be worthy of the blessing I received today. Thank you for your partnership, trust, and faith in my service to this beautiful community."
About Trinity Episcopal School
Trinity Episcopal School is an inclusive, forward-thinking, faith-based PK-8 school in Austin, Texas. Trinity meets each student where they are to nurture the whole child's academic, social, physical, emotional, and spiritual growth. The school was founded in 1999 with an inaugural class of 13 first graders. Trinity now has about 620 students and 120 faculty and staff. Trinity Episcopal School is accredited by the Independent Schools Association of the Southwest and the Southwestern Association of Episcopal Schools.