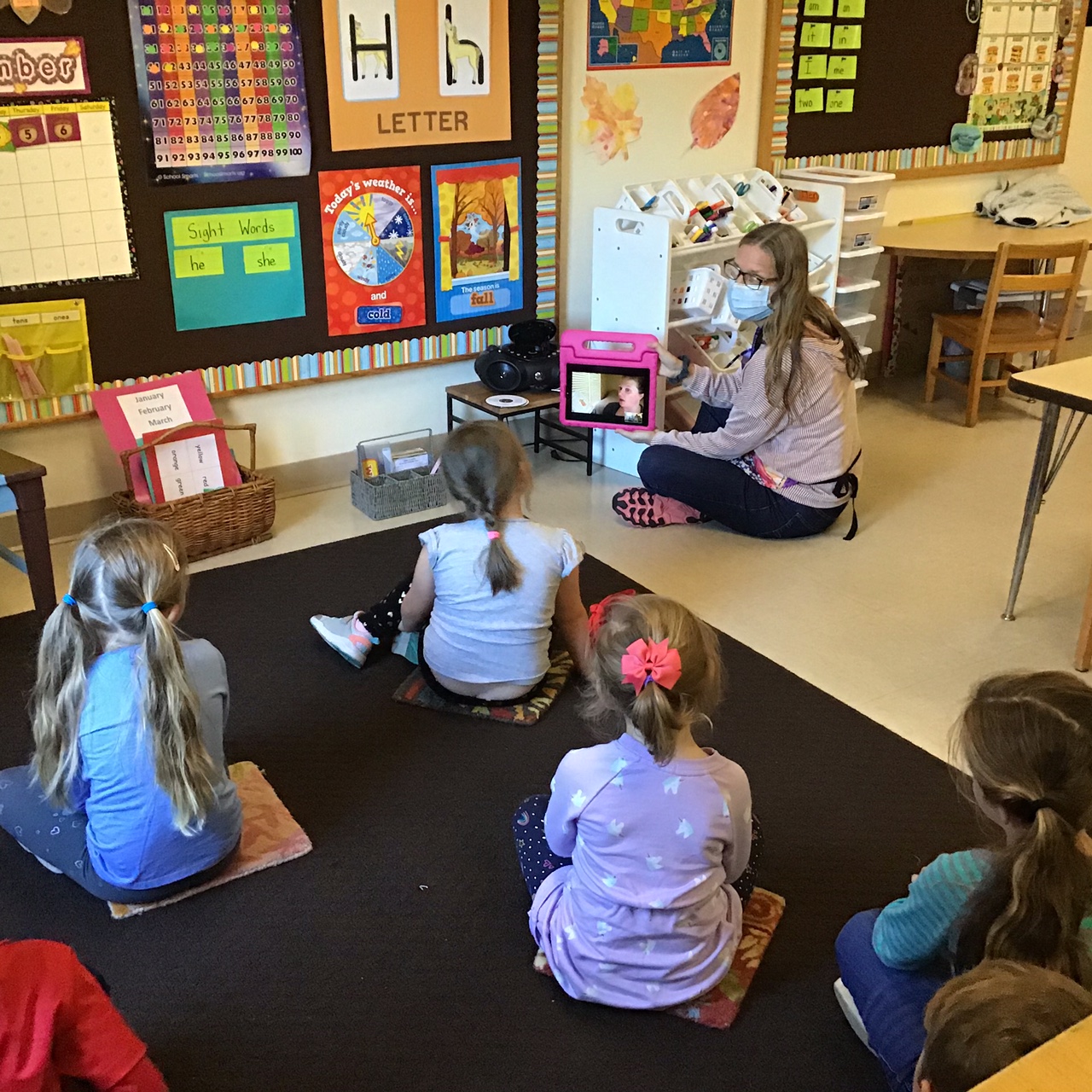 Last June, NAES emailed its members about applying for the 2020 Outreach Fund grant. What caught my eye was that the grant could be used to attend the Biennial Conference in San Diego. With numbers of students dwindling, the preschool budget obsolete, and so much unknown for the upcoming start of preschool; one thing was certain: With that grant, St. David's Preschool could be in attendance for the Biennial Conference! It provided some much needed hope.
As we all know, the conference took in November of 2020, but since it was virtual, the price to attend was more affordable for attendees. So not all the grant money received was needed to attend the conference.
With preschool now in session, and typically "in person" events coming up on the calendar, we found that having some left over money from the Outreach grant created an opportunity.
Each Advent, our preschool does a play based on the book "Who Is Coming To Our House?" We let the children act out the parts of the animals who are preparing for the arrival of Mary and Joseph (and ultimately Jesus) to their "house".
Our safety protocols prevented us from allowing parents and other outsiders into our preschool. So how could be best keep our tradition and share it with our preschooler's parents?
With the extra income from the grant (and some other generous donations) we were able to buy Ipads for the preschool. Not only do we take lots of photos with our Ipads, we send reports to our family members daily on Seesaw. Our parents attend circle time on occasion by being our "mystery reader" on Facetime.
Using an Ipad, we held our "play" virtually. Not only did our parents and other family members get to enjoy seeing the play, our preschool students who "starred" in it enjoyed seeing it together at preschool and of course, with mom and dad at home. Here it is for you to enjoy too!
As mentioned, I used the grant in part to attend the Biennial Conference. It is there that many great ideas are formed and relationships with others in my position as a preschool director are built. Weekly for over a year now, there is a preschool director's forum zoom call hosted by Ann Mellow. It is there that I got much needed information on how to follow protocol and open preschool.
Once preschool was in session, these meetings helped with other common issues that were being experienced nationwide. One area of help I received was the idea of attracting new families to our preschool by offering a virtual tour. Again, with the help of ideas and grant money from NAES, our preschool once again could connect with those outside of our preschool community with the help of the Ipads.
Here's our tour:
Like 2020, there were many ways we needed to be flexible. What a gift it was for St. David's Preschool that we could be flexible with the spending of the grant money received! We have been VIRTUALLY INSPIRED!