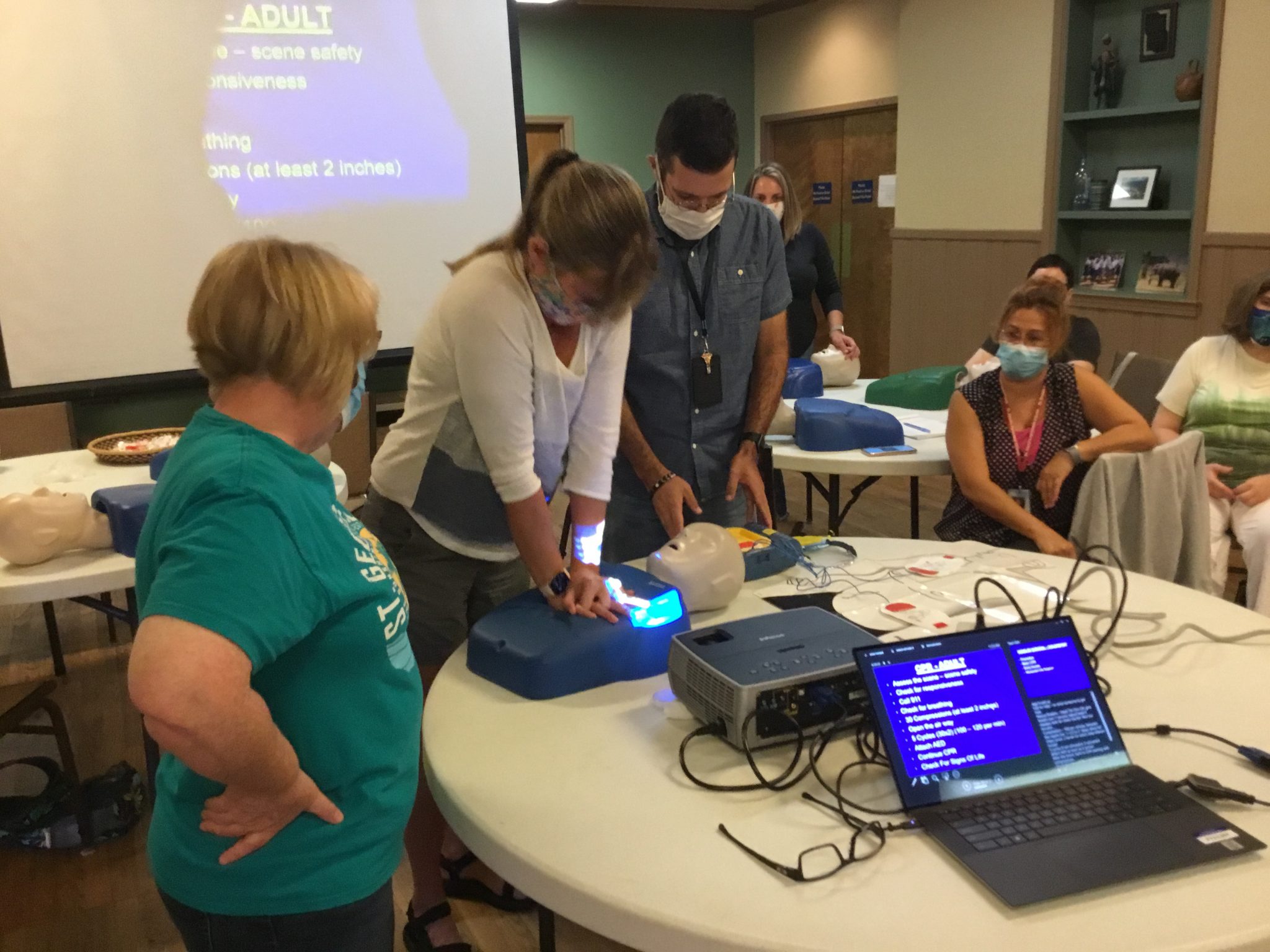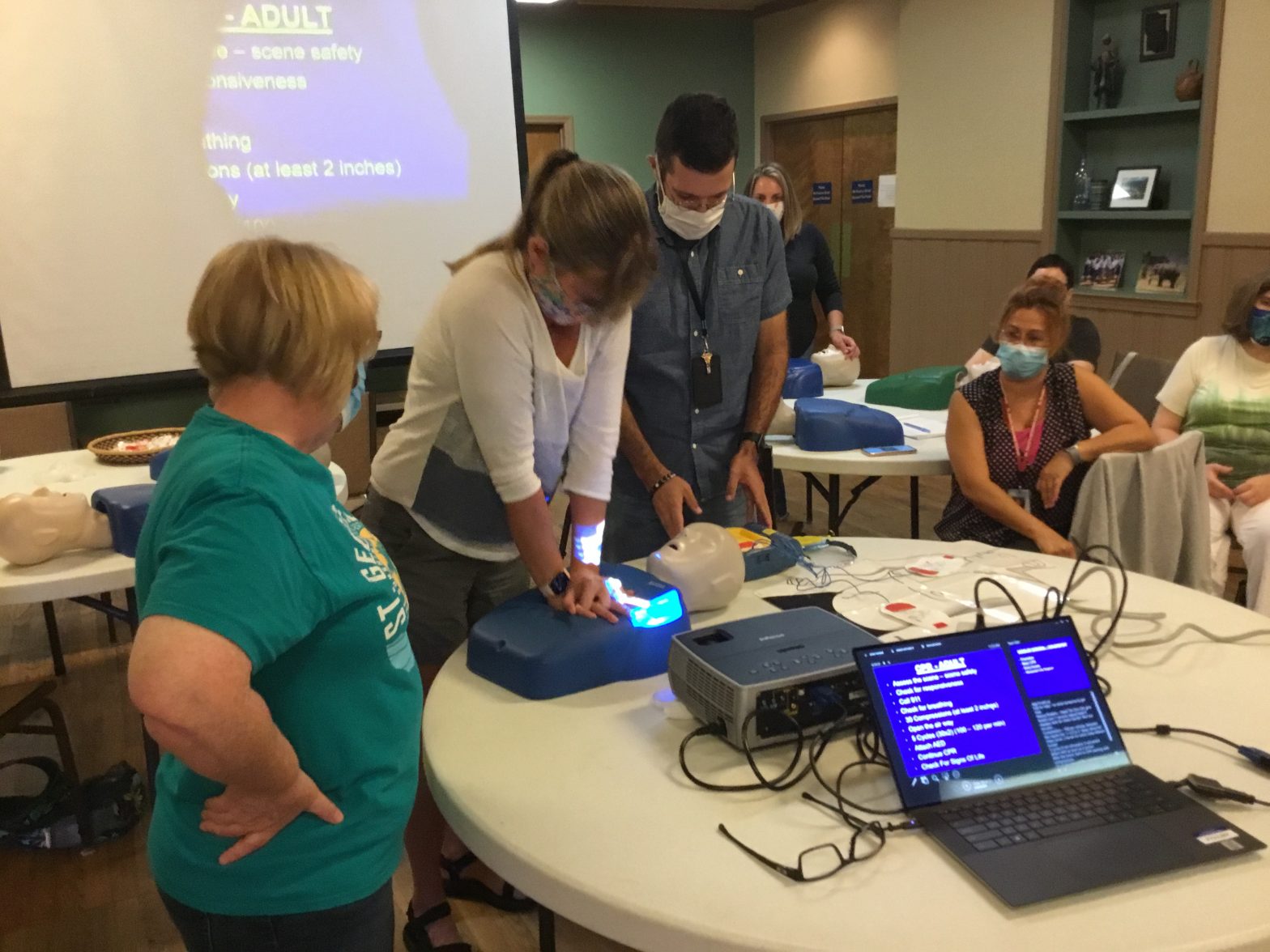 At the start of school in 2020, a form of vital preschool teacher resources fell victim to the COVID-19 pandemic protocols: in-person training. Like many schools that re-opened in the fall of 2020, our preschool population fell to one third of its usual enrollment. Our staffing dropped to a third of its usual size as well. When NAES opened the opportunity for grant applications in June of 2021, it was a priority for our small preschool to get some financial support in order to have excellent training prior to the opening of preschool in 2021. The future health of our school is directly related to the quality of the teaching. Teaching our teachers is the first step in bolstering the high standards that our parish preschool board and I uphold.
When our teachers gathered to learn this past August, it was with great appreciation. One of our meetings was on teaching strategies for developmental levels of our preschool student population. This training was hosted and held at Saint David's Episcopal Church. We invited the head of Georgia Educational Training Agency to hold a workshop for not only our preschool teachers, but for all the preschool teachers in the Roswell /Alpharetta, Georgia area. The speaker engaging and the topic was compelling, but it was learning together in the company of our peers that made the experience that much more meaningful.
Another area of expense in training preschool staff is hiring an instructor who is certified in First Aid and CPR. Thanks to the grant money received, we had in-person training on site. Teachers wrapped bandages, put pressure on pretend wounds, and collectively hoped that there would not be an occasion to put our skills into action. CPR training was a muscle memory exercise and we pumped to the beat of the BeeGees "Staying Alive". Again, being together, asking questions and engaging was key.
When learning together, we are reminded of what is helpful when it comes to instructing little ones. We understand better how important it is to connect with our students in-person. By becoming students first, we realize that new ideas and concepts can be trickier for some than for others. We become better teachers and are cognizant of the respectful care that is needed to be present and focused on the students' individual learning style.