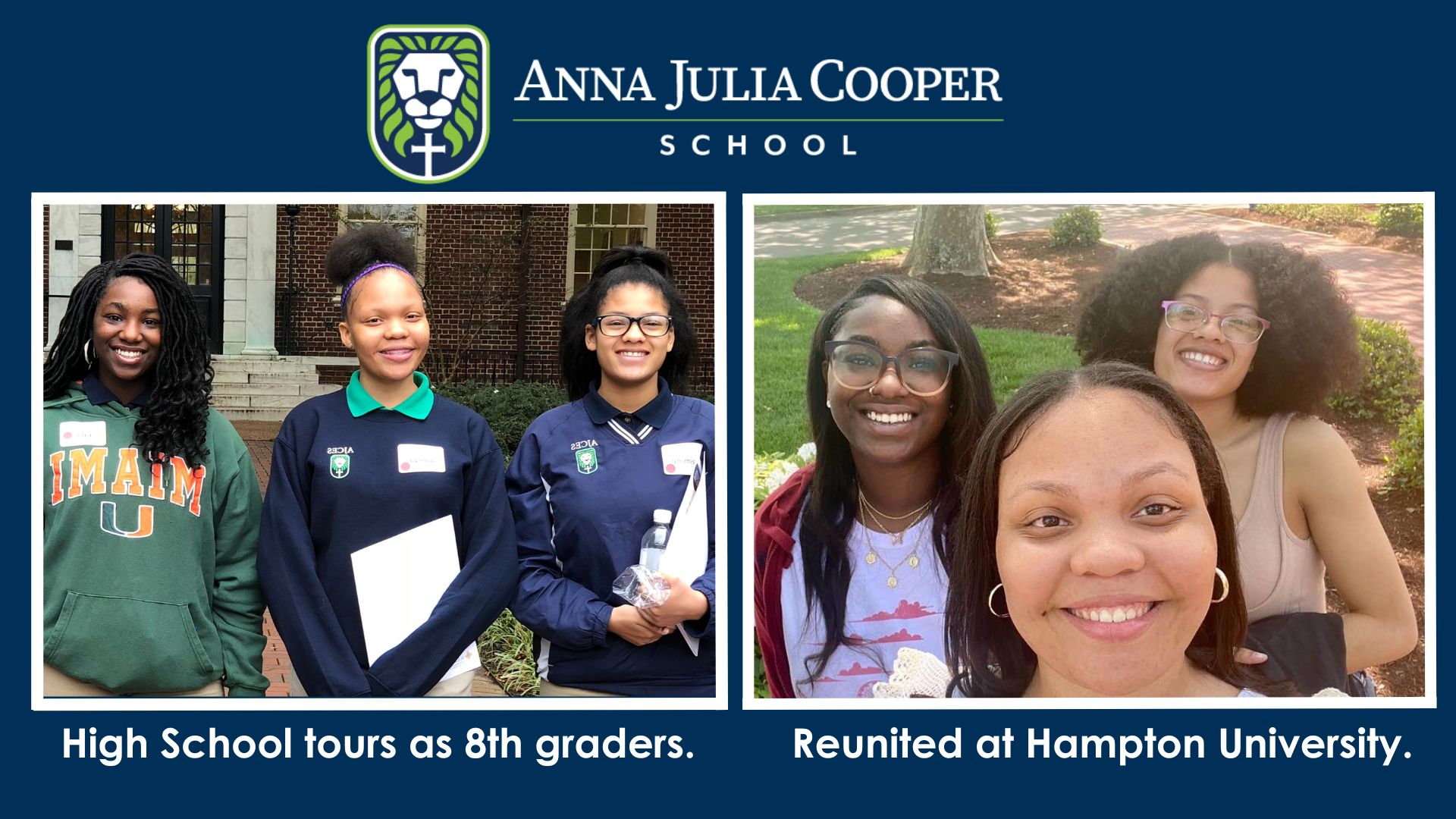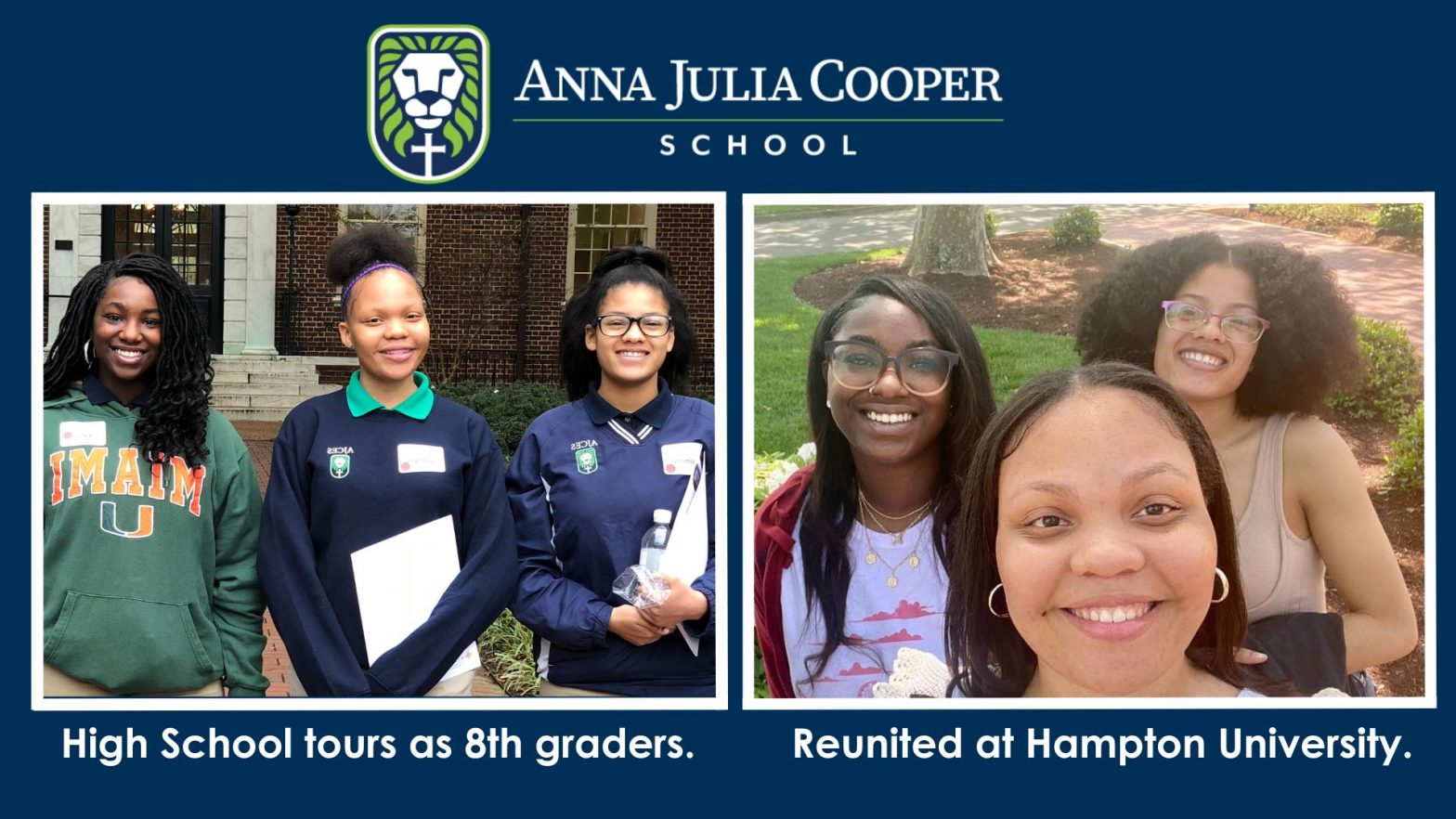 The mission of Anna Julia Cooper School is to love, educate and uplift its students and graduates so they may realize their God-given gifts. As a K-8th grade school located in the East End of Richmond, a community facing the challenges of generational poverty, our graduates need varying levels of support as they transition to high school and college.
To meet our students' needs, our Graduate Support Program was originally established to guide students through the application process to independent high schools so they could continue to pursue a high-quality education. As our first class of graduates made their way through high school and began applying to college, our Graduate Support Program grew to assist students with tours, applications, and financial aid.
Now nearly ten years later, our Graduate Support Team remains in touch with the vast majority of our two-hundred fifty graduates — which is how we learned of an exciting reunion: three of our graduates, friends who parted ways for high school, will be reunited at Hampton University this Fall. Each of these Lady Lions, pictured here (Talar, Aaleya and Jasmine) are majoring in Biology and plan to pursue careers in healthcare. We couldn't be more proud of these hard-working ladies and can't wait to see what the future has in store for them!