[St. Mary's Episcopal School] Albert Throckmorton, incoming head of St. Mary's Episcopal School, Memphis, Tennessee, has been elected to a three-year term on the board of the National Association of Independent Schools (NAIS).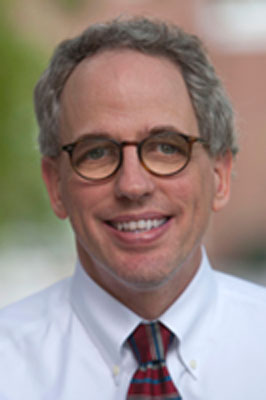 Throckmorton currently serves as a member of the task force on 21st Century Curriculum and Technology for NAIS, and is a frequent presenter, both locally and nationally, on technology in education. In 2002, he co-edited a book on the subject for NAIS. In addition, Throckmorton is vice president of the Online School for Girls, a pioneering consortium of girls' schools founded in 2009 of which St. Mary's is a charter member.
"After many years of working on NAIS groups and projects, I am very excited to serve and lead in this new capacity," says Throckmorton, who calls serving on the board a great honor. "NAIS is at a crucial point in leading independent schools in visionary and strategic directions. This opportunity to serve the association also provides me and St. Mary's with an amazing network of colleagues and exceptional professional growth."
The NAIS board provides leadership and strategic direction for the organization, which provides services to more than 1,700 schools and associations of schools in the United States and abroad. The 22-member board ensures that the association fulfills its mission and operates in a fiscally and ethically sound manner. The NAIS board recruits leaders who possess a vision for the future of independent education and the future of NAIS.
Trained as an architect, Throckmorton holds both a bachelor of arts degree and a master of arts degree in teaching from Rice University in Houston. He came to St. Mary's in 2004 as assistant head of school; during his tenure, he has coordinated curriculum choices in all grades from PK-12, and successfully led the school through its first dual accreditation. He has served as the school's chief technology innovator, and helped found and is a coach of the St. Mary's Knowledge Bowl team.
Patrick Bassett, the president of NAIS, notes, "The latest group of NAIS trustees is extremely creative and solution-driven. They know how to ask generative questions that spur innovation. I feel confident that their work will add enormously to NAIS and the independent school industry as a whole."

Throckmorton assumes leadership of St. Mary's on July 1, 2012 following the retirement of Marlene R. Shaw.