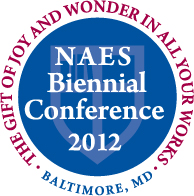 The National Association of Episcopal Schools is pleased to announce the schedule of featured speakers at its Biennial Conference 2012 this November 15–17 in Baltimore. This group of outstanding individuals join the previously announced keynote speaker Krista Tippett on the program.
Shanterra McBride
Friday, November 16 • 2:15 p.m.
Friday, November 16 • 4:00 p.m. • Workshop D-06, Social Media: For Better or Worse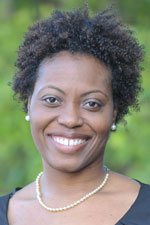 Shanterra McBride is the founder and director of PLOT-Preparing Leaders of Today, an organization committed to inspiring young people to be more than what's expected, more than what's required, and more than what's modeled. She is a sought-after speaker on all things related to young people, including youth development, youth leadership and issues often prominent with adolescents, such as friendships, cyber bullying, including sexting, communities and teen relationships. Currently, McBride is the assistant principal of student life at Sacred Heart Schools, Atherton, California.
John M. McCardell, Jr., Ph.D.
Friday, November 16 • 11:15 a.m.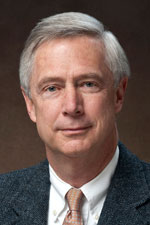 John M. McCardell Jr., is vice-chancellor and president of Sewanee: The University of the South, an Episcopal university in Sewanee, Tennessee. He began his tenure on July 1, 2010. A Maryland native and lifelong Episcopalian, McCardell is a distinguished historian and respected national leader in liberal arts education. He possesses a record of achievement as a scholar of the American South, as the chief executive of one of America's finest liberal arts colleges, and as a respected national figure in the public discussion about higher education and student life.
Joe McTighe
Friday, November 16 • 4:00 p.m.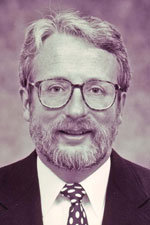 Joe McTighe has been executive director of the Council for American Private Education (CAPE) since July 1, 1996. CAPE is a coalition of national organizations and state affiliates serving private elementary and secondary schools. There are over 33,000 private schools in America; nearly 5.5 million students attend them. CAPE member organizations represent about 80 percent of private school enrollment nationwide. CAPE's mission is to preserve and promote educational pluralism. Prior to his service at CAPE, Joe served as executive secretary to the NYS Council of Catholic School Superintendents.
The Rt. Rev. Eugene T. Sutton
Thursday, November 15 • 5:00 p.m. • Opening Eucharist Celebrant and Preacher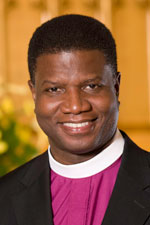 On June 29, 2008, the Rt. Rev. Eugene Taylor Sutton was consecrated the 14th bishop of the diocese of Maryland of the Episcopal Church. Now a resident of Baltimore, Maryland, he came to the diocese after having served as canon pastor of Washington National Cathedral since June 2000, and director of its Cathedral Center for Prayer and Pilgrimage. Throughout his ministry in parishes and academia, Bishop Sutton has been a frequent leader of retreats and conferences throughout the nation on prayer, spirituality and preaching. He is one of the contributors to the book The Diversity of Centering Prayer