The National Association of Episcopal Schools is pleased to announce that the Rev. Canon Susan C. Harriss and Silvia Larrauri have been elected to the Governing Board at its April 2012 meeting in Baltimore. Their three year terms begin July 1, 2012.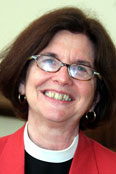 The Rev. Canon Susan C. Harriss (left) is rector of Christ's Church and Nursery School in Rye, New York. Canon Harriss began her tenure in Rye in 2000. She was previously the vicar of the Congregation of St. Saviour at the Cathedral Church of St. John the Divine in New York City. From 1992 through 1995 she was the chaplain at the Cathedral School of St. John the Divine. A graduate of Dennison University, Susan received her master of divinity degree from Union Theological Seminary in 1977 and was ordained to the priesthood in 1980. She is the author of Jamie's Way: Stories for Worship and Family Devotion.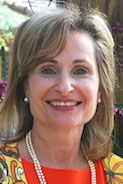 Silvia Larrauri (left) is head of school at St. Stephen's Episcopal Day School in Coconut Grove, Florida. An educator for 27 years, Mrs. Larrauri has been been at St. Stephen's for the past 10 years, first as assistant head of school, then interim head, and, since 2005, head of school school. Silvia received her bachelor of science in education degree from Nova Southeastern University, where she subsequently earned her master of science degree in administration and management of education.
"We thrilled to have two such exceptional Episcopal school leaders join the Governing Board," said Doreen S. Oleson, Governing Board president. "I look forward to working with Susan and Silvia to advance Episcopal schools and education," said the Rev. Daniel R. Heischman, executive director.
Current Governing Board Members Re-elected
The following Governing Board members were re-elected at the April 2012 meeting to another three year term:
The Rev. Alexander N. Breckenridge IV
The Rt. Rev. Thomas A. Breidenthal, D.Phil.
Karan A. Merry
Doreen S. Oleson, Ed.D.
The Rev. Michael E. Spencer
2012-2013 Governing Board Officers
Also at its April 2012 meeting, the Governing Board elected the following officers for 2012-2013:
Doreen S. Oleson, Ed.D., President
The Rev. Edmund K. Sherrill II, Vice President
Karan A. Merry, Secretary
The Rev. Michael E. Spencer, Treasurer