About the Scholarship
The annual award of a William Randolph Hearst Service Learning Scholarship from Colleges & Universities of the Anglican Communion (CUAC) of US $20,000 (US $5,000 per year over four years) is made to an outstanding Episcopal student of an Episcopal School, with an emphasis on Service Learning and community service who matriculates at one of the six American Episcopal Colleges:
Bard College, Annandale-on-Hudson, New York
Hobart and William Smith Colleges, Geneva, New York
Kenyon College, Gambier, Ohio
St Augustine's University, Raleigh, North Carolina
The University of the South, Sewanee, TN
Université d'Haiti (Port-au-Prince, Haiti, WI)
Voorhees University, Denmark, South Carolina
The Episcopal Church has a rich, vigorous tradition of educational institutions, with the Episcopal Colleges being complemented by over 1,200 Episcopal Schools nationwide. Established in 1997 as the William Randolph Hearst Scholarships, these awards emphasize learning through service supported by Episcopal schools and colleges.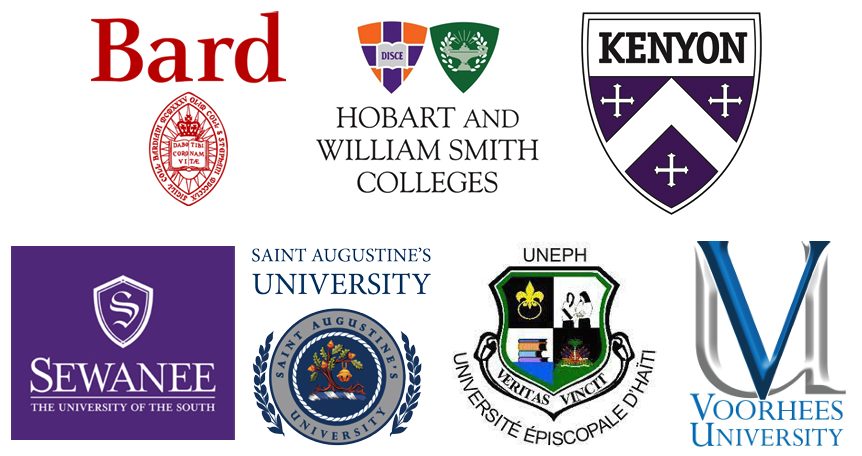 ---
Purpose and Criteria
The Episcopal Colleges Scholarship recognizes students who have been active Episcopalians in their school and/or home parish. Applicants must be able to demonstrate a strong record of Service Learning and community service, along with academic achievement in their junior and senior years, outstanding leadership, and a commitment to worship and community life in their school and/or parish.
---
Scholarship Applications
Applications are to be submitted to the CUAC office and must include:
a letter of application
a completed application form
letters of recommendation from the head of the applicant's school, from the student's school chaplain or home parish rector, and from one of the faculty who has taught the applicant (in sealed envelopes with the submitter's signature over the flap)
a current transcript
The completed applications should be sent to:
Episcopal Colleges Scholarship Committee
Colleges & Universities of the Anglican Communion
815 Second Avenue
New York, NY 10017-4594
---
Application and Deadline
Download the application form here.
Download the poster here.
Applications must be received by Feb 10, 2024, for students entering college in fall 2024. Award decisions will be announced in late March 2024.
---
Scholarship award process:
Applications will be reviewed by a committee appointed by the AEC. The General Secretary of CUAC–AEC will inform each recipient of the scholarship award and inform the school. Each scholarship award recipient must be accepted and matriculate at the Episcopal School listed in her or his application. Upon matriculation, a scholarship award will be prepared by the CUAC–AEC office and made payable to the Episcopal college for tuition or residence fees. In order to receive the scholarship in subsequent years, the college will be asked to send a letter each year notifying CUAC-AEC that the student remains enrolled, has made satisfactory academic progress, and is in good standing.