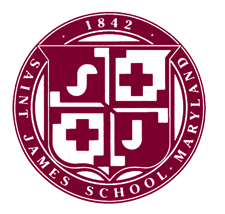 [SJS] Saint James School, Maryland, is pleased to announce that the Saint James Conference 2013 will take place June 14–16, 2013 at the school.
The conference will feature a series of scholarly papers on a variety of topics related to the Church school movement, both historical and contemporary. Presenters include:
Edward Carson, Instructor, Department of History & Social Science, Houston Christian High School, Texas

The Rev. D. Stuart Dunnan, D.Phil., Rector & Headmaster, Saint James School, Maryland

James Freeman, Ph.D.,Headmaster, Alpine Classical School, Alpine, West Texas

David Hein, Ph.D, FRHistS, Professor of Religion & Philosophy, Hood College, Maryland

Frederick Jordan, Ph.D., History Department Chair, Woodberry Forest School, Virginia

The Rev. Dr. Charles R. Henery, Formerly Helmuth Professor of Ecclesiastical History and the John Maury Allin Distinguished Professor of Homiletics, Nashotah House Theological Seminary, Wisconsin, and current Director of Spiritual Life, St. John's Northwestern Military Academy, Delafield, Wisconsin

The Rev. F. Washington Jarvis, D.Litt, L.H.D., Headmaster Emeritus, Roxbury Latin School, Massachusetts and current Director, Educational Leadership and MinistryYale Divinity School, Connecticut
Scholarly responses and question and answer sessions will follow each presentation.
The gathering begins with Evensong at 5:30 p.m. on Friday, June 14, and concludes after Holy Eucharist and brunch on Sunday, June 16. Meals will be offered at the school, while accommodations will be available at the school or the nearby Sleep Inn.
About the Conference
Founded in 2012, the Saint James Conference is a gathering of friends, educators, and scholars from all over North America and abroad. Convening as Christians dedicated at once to the premier education of the whole person and to the historic Faith of the Church, conference participants will engage with scholars, worship and pray together.
Most independent school educators attend conferences and workshops designed to give them state-of-the-art practical knowledge in one kind or another; for example, of educational psychology, of statistical studies, of educational anthropology, of curriculum development, of educational technology, of brain research, or of the latest tips on pedagogy. The Saint James Conference complements other kinds of professional development by affording educators the opportunity to gain insights and inspiration from the latest scholarship in the humanities, history, literature, classics, theology, philosophy, economics, biblical studies, and other disciplines considered under the aspect of liberal education and the liberal arts. New knowledge and interpretations in these fields can lead directly to conceptual changes in the world, and these conceptual changes do alter how we teach, how we learn, and how we relate to one another in and out of school.
For more information, go to The Saint James Conference 2013.