At its April 2017 meeting, the Governing Board elected Rex Bates, Sean Murphy, and the Rev. Mauricio Wilson, D.Min. to three-year terms on the Board, beginning July 1, 2017. Please join us in welcoming these outstanding individuals to their new leadership roles in NAES.
Meet Rex, Sean, and Mauricio!
Rex Bates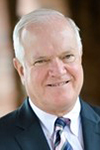 Rex Bates involvement with Episcopal education spans virtually his entire lifetime. He graduated from Shattuck School (now Shattuck-St. Mary's School) in Faribault, Minnesota. For three years following his graduation he was a missionary working at Martyrs' Memorial School, the only Anglican Church school for boys in Papua New Guinea.
Mr. Bates started his career as a member of the faculty of Shattuck-St. Mary's School teaching history and economics and coaching hockey and tennis. In 1981, he joined State Farm Insurance and spent the next 27 years as Director of Management Planning and Information for their Pacific Northwest Zone. In 2008 he took early retirement and returned to the independent school world, teaching business and working as Director of Development and then Director of Business Development at Annie Wright Schools in Tacoma, Washington.
Bates is a member of the board of trustees of Shattuck-St. Mary's School; the Tacoma Museum of Glass; and the University of Washington Tacoma Business School. He is chair of the Mary Bridge Children's Hospital Foundation board. He is a former trustee of Annie Wright Schools and St. Paul's School in Concord, New Hampshire.
Sean Murphy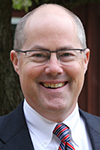 Sean Murphy is head of school at St. Andrew's Episcopal School, which serves over 900 students in Austin, Texas. Previously, he was head of school at Palmer Trinity School in Palmetto Bay, Florida. He grew up in Albuquerque, New Mexico and moved east to earn his bachelor of arts degree in English Literature from Dartmouth College. He then returned to the southwest to begin his career at his alma mater, Albuquerque Academy, working there for 15 years as a teacher, coach, dean of students, and upper school head. During this time, Murphy received a master of arts degree in Great Books from St. John's College in Santa Fe, New Mexico. In 2000, he joined Oldfields School in Maryland for four years as an associate head of school and interim head of school, where he oversaw all the internal programs of the school including academics, athletics, student life, finances, and facilities.
Mr. Murphy began his current role at St. Andrew's Episcopal School in 2012. In 2016, Sean oversaw the launch of a new kindergarten program and facility for St. Andrew's, making it the only K-12 Episcopal school in central Texas. Sean is married with two children and in addition to his school career, he has served as a trustee and treasurer for the Council for Spiritual and Ethical Education; as trustee and treasurer for the Florida Council of Independent Schools; as an advisory board member at the Center for Ethics at University of Miami Law School; and as vestry member of St. Thomas Episcopal Church in Coral Gables, Florida.
The Rev. Mauricio J. Wilson, D.Min.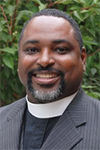 The Rev. Mauricio J. Wilson, D.Min., is the rector of St. Paul's Episcopal Church and School, Oakland, California. Before beginning his tenure there in 2009, Dr. Wilson served served as rector, interim rector, or curate in churches in the dioceses of New York and Long Island. He received his M.Div. (2000) and S.T.M. (2001) degrees from the General Theological Seminary. He complete his D.Min. degree in 2013 at Virginia Theological Seminary.
A native of Costa Rica and the son of the Rt. Rev. Cornelius J. Wilson, Anglican Bishop of Costa Rica (1978-2001), Dr. Wilson started preaching at age 17, and was youth director of Diocese of Costa Rica for 15 years. He received his bachelors degree in business administration from the Universidad de Costa Rica in 1993 and was a registered CPA in his home country, eventually working as an auditor for Coopers Lybrand Accounting, Coca Cola, and for a private bank before pursuing ordination.
Dr. Wilson is a member of the Executive Council of the Diocese of California and serves on its program and budget committee. He is co-chair of the Diocesan Committee on Nominations. His hobbies include cooking, collecting wines and driving different kinds of vehicles. He's looking forward to learning to drive an 18-wheeler and a race car someday. His favorite book is Dan Brown's Angels & Demons and he figures he's seen his favorite movie, The Matrix, 150 times.