We are thrilled to announce the line-up of dynamic and thought-provoking featured speakers awaiting attendees at Biennial Conference 2014 this November in Anaheim. They will join our previously announced keynote speaker Madeline Levine and address a variety of topics of interest to Episcopal school and church leaders, faculty, and staff members.
The Most Rev. Katharine Jefferts Schori, Ph.D.
Friday, November 21
Science and Religion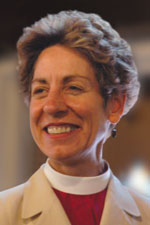 The Most Rev. Dr. Katharine Jefferts Schori is the 26th Presiding Bishop of the Episcopal Church. She is chief pastor to the Episcopal Church's 1.2 million members in 17 countries and 109 dioceses. She holds a B.S. in biology from Stanford University, an M.S. and Ph.D. in oceanography from Oregon State University, an M.Div. from Church Divinity School of the Pacific, and several honorary doctoral degrees. She remains an active, instrument-rated pilot.
---
John E. Chubb, Ph.D.
Friday, November 21
Issues in Independent Schools and Education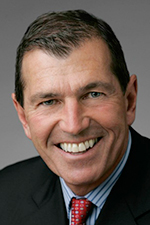 John E. Chubb is the President of the National Association of Independent Schools (NAIS). Dr. Chubb has devoted his career to education, working with teachers in K-12 schools; examining issues of key importance to school leaders and policymakers as a researcher; teaching at various universities; and leading an education consultancy and a think tank. Chubb received his B.A. degree in political science, summa cum laude, from Washington University in St. Louis, and his Ph.D. in political science from the University of Minnesota.
---
Steven Jones, Ph.D.
Friday, November 21
Cultural Competency: Moving Beyond Talk to Action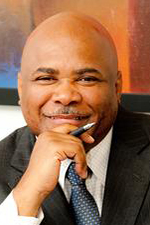 Dr. Steven Jones is the C.E.O. of Jones & Associates Consulting, Inc., a firm that specializes in diversity and organizational change consulting. Dr. Jones holds a B.S. in computer science, a M.Ed. in counseling, and a M.S. and Ph.D. in industrial and organizational psychology. He has provided Cultural Competency training for the NAIS Board, the HEADS Summer Diversity Institute, and was a featured speaker at the 2013 PoCC. He places a significant amount of his focus on working with Independent schools.
---
Tina Payne Bryson, Ph.D.
Friday, November 21
The Whole-Brain Child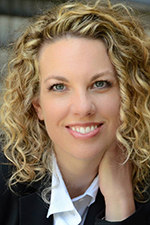 Dr. Tina Payne Bryson is the co-author (with Dan Siegel) of the best-selling The Whole-Brain Child, and the upcoming No-Drama Discipline. She is a pediatric and adolescent psychotherapist and the School Counselor at Saint Mark's School in Altadena, California. She keynotes conferences and conducts workshops all over the world. Dr. Bryson earned her Ph.D. from the University of Southern California, where her research explored attachment science, childrearing theory, and the emerging field of interpersonal neurobiology.
---
Michael D. Pratt, Ph.D.
Saturday, November 22
Crash Course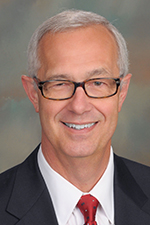 Experienced Head of School and author of Crash Course: A Head of School, His Son's Addiction, and Lessons for Schools and Families, Michael Pratt tells his story of learning that his son David, a junior in his school, was experimenting with alcohol and drugs. Pratt reveals how this impacted his leadership of Brentwood School and how this experience led him to develop new and balanced policies and practices. He is currently Head of School at St. John's Episcopal School, Rancho Santa Margarita, California.