The National Association of Episcopal Schools (NAES) Governing Board is pleased to announce the election of Janet S. Pullen, Ed.D. (far left), Head of School at Saint Stephen's Episcopal School, Bradenton, Florida, and Cynthia Weldon-Lassiter, Ed.D. (left), Head of School at St. Andrew's School, Richmond, Virginia, to three-year terms on the board that began July 1, 2014.
"We are thrilled to welcome to the Governing Board leaders of such distinction and commitment to Episcopal schools and education," said Doreen S. Oleson, Ed.D., NAES Governing Board President and Head of School at St. Mark's Episcopal School, Altadena, California. "I look forward to working with Jan and Cyndy over the next three years as we continue to expand the reach of our mission and ministry," said the Rev. Daniel R. Heischman, D.D., NAES Executive Director.
About Janet S. Pullen, Ed.D.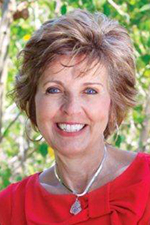 Jan Pullen is in her 12th year as Head of School and in her 27th year as an administrator at Saint Stephen's Episcopal School. She arrived at Saint Stephen's in 1988 as the Lower School Director when the school's K-12 enrollment was 222 students. During her tenure at Saint Stephen's, the school has been completely rebuilt on the one-campus, 36-acre site and has grown into a school of approximately 700 students in PreK-12, including the United States U-17 Men's National Soccer team. Jan spent six years as the Associate Head of School and led the Intermediate School (grades 4-6) and the Middle School (grades 7-8) before becoming Head of School.
Dr. Pullen holds degrees from Manatee Junior College (A.A.), Florida State University (B.S.) and National Louis University (M.Ed.). In May 2013, she graduated with a doctorate degree (Ed.D.) in educational leadership from the University of Pennsylvania.
Dr. Pullen is currently a member of the Board of Directors of Global Outreach-Tanzania, the University of South Florida Bradenton-Sarasota Community Council, and the Board of Directors of the Manatee Chamber of Commerce. She leads accreditation teams for the Florida Council of Independent Schools and continues to make conference presentations for a variety of education organizations. In the community, she is a sustainer member of the Junior League of Manatee County and the Service Club of Manatee County.
About Cynthia Weldon-Lassiter, Ed.D.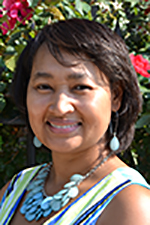 Cyndy Weldon-Lassiter is the seventh Head of School at St. Andrew's School, which was founded by Grace Arents in 1894. This independent elementary school provides quality, progressive education to children from families with limited financial resources through a full scholarship for every child. The school currently serves 94 students in kindergarten through fifth grade, all from low-income families.
Dr. Weldon-Lassiter became Head of School in July 2010, bringing nearly two decades of experience as a teacher, researcher and leader in curriculum and faculty development. Prior to her current position, Weldon-Lassiter was an educator in the Chesterfield County Public School system, as well as The Collegiate School in Richmond, Virginia. Following that, she taught in a K-12 setting at an independent school in Montclair, New Jersey, while attending her doctoral program.
Dr. Weldon-Lassiter is a graduate of Virginia Commonwealth University, where she received degrees in psychology and education. She earned her doctorate in Curriculum and Teaching from Columbia University after completing research focused on homeless families with young children.
Dr. Pullen and Dr.Weldon-Lassiter are members of the Governing Board's class of 2017 that includes these members re-elected this past April:
The Rev. Preston B. Hannibal
The Rev. Edmund K. Sherrill II

Mr. C. Edward Smith