At its April 2015 meeting, the NAES Governing Board elected three new members: Meredyth M. Cole, Canon Z. Vance Wilson, and the Rt. Rev.Robert C. Wright. Ms. Cole was elected to complete the final year of a partial term, while Canon Wilson and Bishop Wright were elected to full three year terms. All began their service on July 1. We are pleased to introduce our new Governing Board members to you here.

Meredyth M. Cole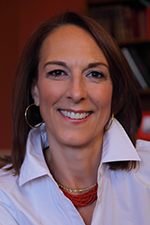 Meredyth M. Cole became the second head of school of The Episcopal School of Dallas in 2013. ESD, a leading co-educational Episcopal college-preparatory school, was founded in 1974 and currently has 1,168 students serving students in Beginner (age 3) through 12th grade.
For more than 23 years, Ms. Cole has operated on the front line in virtually every facet of independent schools. Her in-depth knowledge and expertise include strategic planning; teaching, mentoring, and advising; curriculum development; faculty recruitment and retention; professional development; sustainability; admission, communication, and advancement; and co-curricular life. From 2006-2013, she was assistant head of school at The Madeira School in McLean, Virginia. She earned her Bachelor of Arts in Sociology from the University of Virginia and a Master of Science in Educational Leadership from the University of New England. She was a National Association of Independent Schools EE Ford Fellow in 2003. Board service includes Standards Committee of the Independent Schools Association of the Southwest (ISAS), The National Coalition of Girls' Schools, The Hart Global Leaders Forum Board, and the Perot Museum of Nature and Science Leadership Council.
Canon Z. Vance Wilson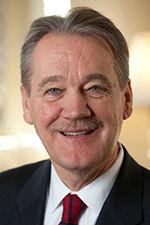 Canon Z. Vance Wilson has served as the seventh headmaster of St. Albans School, Washington, DC, since July 1999.
Born in North Carolina and raised in Tampa, Florida, Mr. Wilson attended Berkeley Preparatory School and earned his B.A. in English from Yale University, where he played varsity basketball and was nominated for a Rhodes Scholarship. He went on to earn a diploma in Anglo-Irish literature from Trinity College, University of Dublin, and a master's degree from the University of Virginia.
He began his teaching career in 1974 at the Lovett School in Atlanta, where he became head of the Upper School; subsequently, he has worked at the Asheville School in Asheville, North Carolina; Tower Hill School in Wilmington, Delaware; and Bryn Mawr School in Baltimore, Maryland where he was the associate head.
Mr. Wilson recently served as president of the International Boys' School Coalition (IBSC) and is a former member of the governing board of Roxbury Latin School. He also belongs to the Headmasters' Association and the Country Day Heads Association. Mr. Wilson has pursued a second career as a writer: he has co-authored two books on curriculum issues and an account of integration in Southern private schools.
The Rt. Rev. Robert C. Wright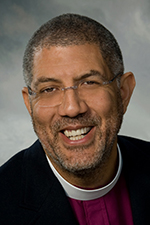 The Rt. Rev. Robert C. Wright is the 10th bishop of the Episcopal Diocese of Atlanta. He was born in Pittsburgh, Pennsylvania, and after graduating high school, served five years as a U. S. Navy helicopter crew chief and search and rescue diver. He then entered Howard University in Washington, DC, graduating in 1991 with a degree in history and political science. He then worked for the Children's Defense Fund. He later earned a certificate in biblical studies at Ridley Hall, Cambridge University in England, and a master of divinity from the Virginia Theological Seminary, Alexandria, Virginia.
Ordained a priest in 1999, Bishop Wright was Canon Pastor and Vicar of the Congregation of St. Saviour at the Cathedral of St. John the Divine in New York, New York, (1998-2002) and served as chaplain of the Cathedral School in New York City (1998-2000). He received the Harvard Summer Leadership Certificate in 2006 and the Certificate in Pastoral Leadership from Oxford University, England, in 2007. After he was ordained bishop, he was awarded honorary doctor of divinity degrees from the Virginia Theological Seminary and from the School of Theology at Sewanee: The University of the South.
Bishop Wright has served the Atlanta community as a member of Leadership Atlanta, on the board of Holy Innocents' Episcopal School. In the Diocese of Atlanta, in addition to serving as the dean of the Mid-Atlanta Convocation, he chaired the Commission on Ministry, the deputation to the General Convention, and served as youth dean at Camp Mikell. He also serves as an adjunct professor at Virginia Theological Seminary.